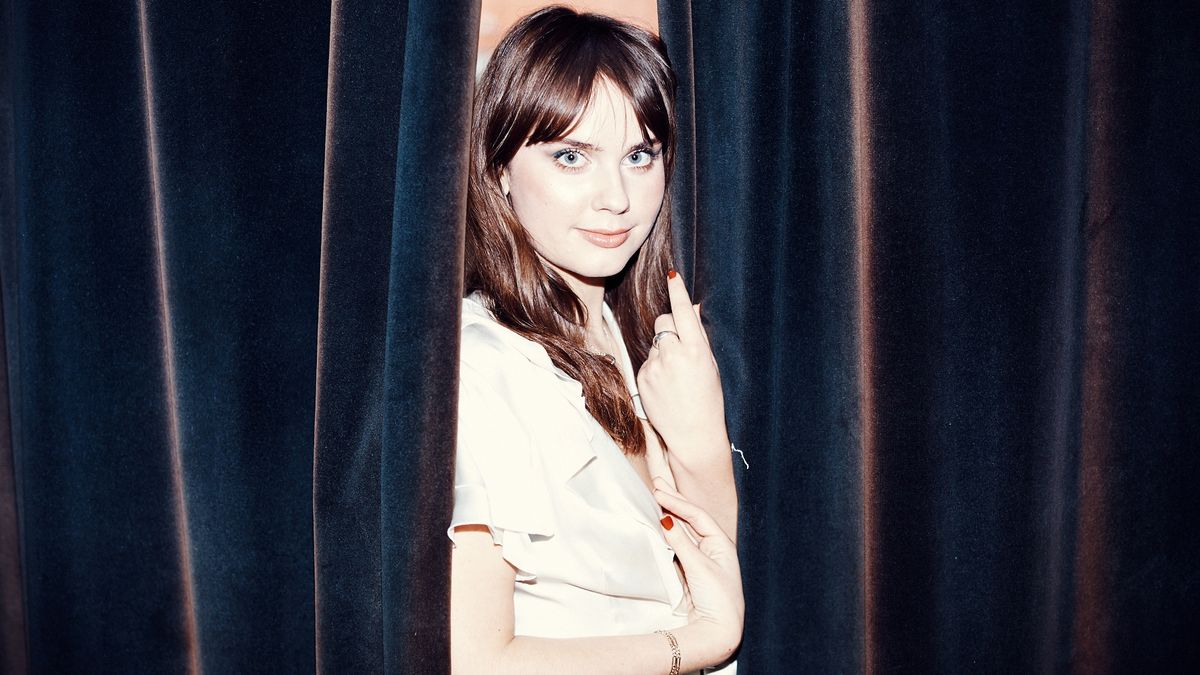 Celebrity
How Arden Rose Went from Loner to YouTube Star to Full-Blown Actress
She's had quite the career (and she's just getting started).
Weston Wells
It's a weird time to be a YouTube star, and Arden Rose knows it. Even before Logan Paul's controversial suicide forest video, and before Arden's own personal rant about things she'd like to leave in 2017, she told us she was well aware the platform is far from what it used to be (less about authenticity, more about being sexy and making money). So the twentysomething—who started making videos at 13 and expanded to much-loved beauty tutorials and lifestyle content—is branching out. She's got a podcast. She published a book. She's also getting pretty serious about her acting career—something that should come as no surprise to anyone who's watched at *least* one of her clips. The girl's got great comedic timing and delivery; we could watch her all day.
Most recently, Arden has appeared in go90's Mr. Student Body President and Hulu's Guidance, and sitting down at a table at NYC's Hearth (and after discussing her obsession with podcasts like Dirty John and Revisionist History), we spoke about where she's headed from here. Find out more about her budding on-screen career, why she used to cry before auditions, and, of course, where she got her cute top (it's vintage Valentino), ahead.
---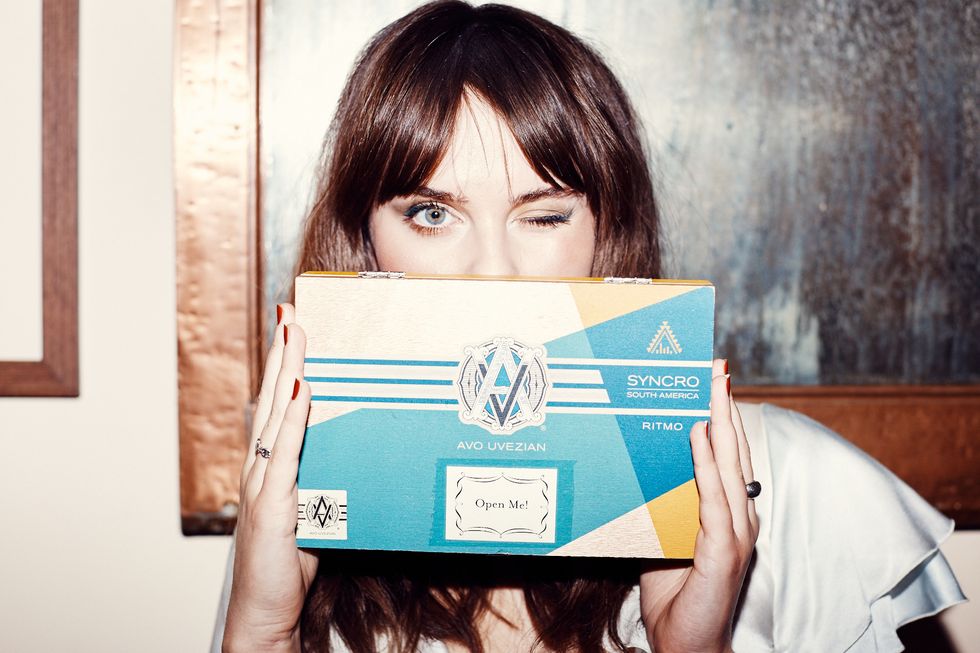 What did you want to be when you were little?
"I always wanted to be an actor, but I grew up in Little Rock, Arkansas, so you don't really find a whole lot of things to get into or to be cast in. Ironically enough, I never wanted to do plays in high school. In fact, I did the makeup for a lot of people in the theater, so I was behind the scenes. But I always admired being able to just step out and be a different character and do something wildly different from your personality. I always wanted to do that. I'm a big extrovert, so I love human contact and being with other people constantly, and I didn't have that in high school. I was kind of isolated, so YouTube was a way to feel like I was getting my voice out and doing something. That transitioned into me really liking acting."
Do you go on a lot of auditions?
"Oh yes, I probably do three a week, which is really fun and a challenge, because it's getting into a different character for each one. I used to be very anxious about them—I would cry before auditions, just because you're putting yourself out there and being like, 'Here I am!' But then I realized it's not about being like, 'Here I am!' What you're really saying is, 'Here I am…as someone else!' You get a layer, so you don't have to feel so self-conscious all the time, which is kind of nice."
That sounds so different from being on YouTube:
"It's definitely different, but I prefer it. I would much rather be a character and fool someone, and have them meet me and be like, 'Whoa, you're completely different than what I thought you would be.' There's something fun about that. You get to be a little bit anonymous in a way, even though your face is on-screen. With YouTube, you get this pressure of giving more and more of yourself. It's a lot of vlogging—people nowadays love vlogs and sharing relationships. Some of the most popular vloggers will like, break up on camera. They'll be like, 'We just broke up.' And they're crying about their breakup on camera. That's too much. I know from an audience perspective it's great to see that kind of thing, but as a human being, you should have moments to yourself. You shouldn't feel like you have to be this person all the time or, I don't know, give yourself like that all the time. There's something about protecting your insides a little bit."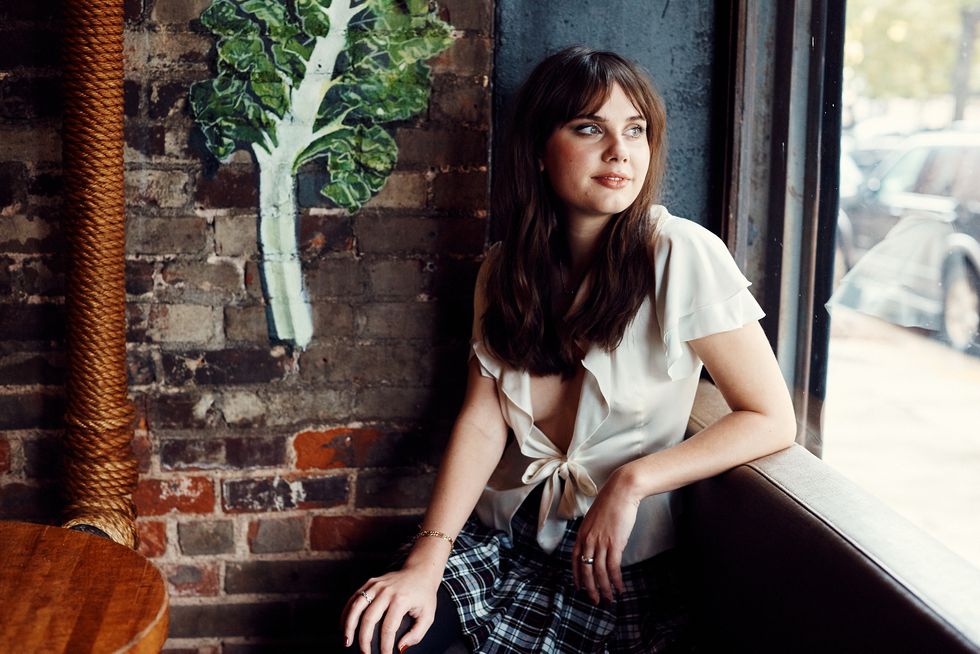 Because of social media and the YouTube scene, do you feel like you have to disconnect at times?
"The social media game is so obsessive—every day you have to be on it and be doing something. I just took a break for a week, and it was like, 'Huh. This is what it's like to have a life outside of a computer. It's amazing.' My boyfriend knows this, but I'm terrible with my phone because I love not having it with me, because when I look at it, it's anxiety—everything is on there. I'm very aware of the fact that technology is a very new thing for our old, primitive, human bodies. I feel like we shouldn't be staring at screens all the time. So I think it's good to take a little break every now and then."
Did you put together your own outfit?
"I did! L.A. is known for vintage shopping like New York, but in L.A., everything is so jacked up that you end up paying over what you would pay for a new top. For instance, if I wanted to get an old Louis Vuitton bag, I would end up paying more for the old one than a new one. So I was walking around Silver Lake, and I found this little place—I genuinely can't remember the name of it, even though it's going to sound like I'm trying to keep it to myself—but there was this guy from San Antonio, Texas. He'd just curated all this cool stuff that he had found, and I found this top, which is a silk '90s Valentino top. I was like, 'How much is this?' He was like, 'Meh—$40.' I think he just didn't care. My friend got some Prada shoes really cheap. It was an impressive haul. I thought I'd accent it, because I never get to wear it because it is very…booby [laughs]."
Want more stories like this?
Gigi Gorgeous Told a White Lie During Her Forbes 30 Under 30 Interview
Simple but Smart Career Advice from a Massively Successful 13-Year-Old
Is Cazzie David the New Larry David?