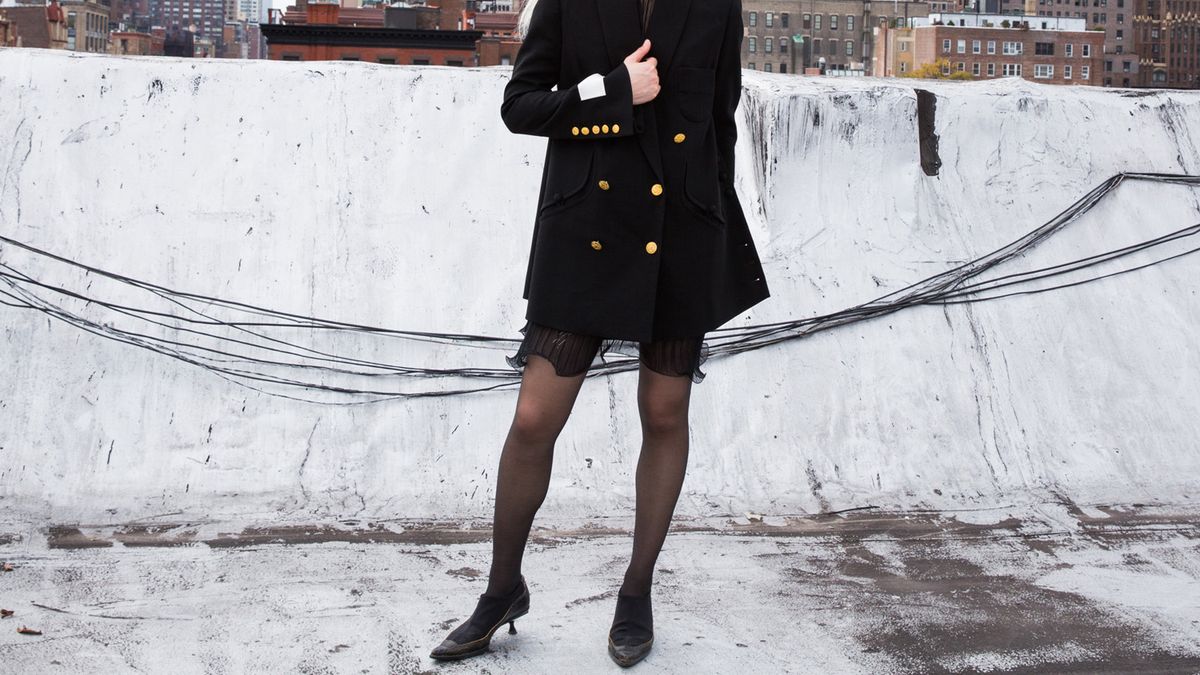 Shopping
10 Ways to Make All Black Outfits Less Boring
And how to get the most out of your basics, too.
Admittedly most of our fashion inspiration comes from the past—from people who are now, for the most part, old enough to be our parents. We aspire to replicate looks from the '70s, '80s, and the '90s. However, there's something to be said for turning to an unlikely source: the present.
Stylist Jessica Wu is just 23, but we've been seeing a lot of her recently (notable on Milk and Lisa Says Gah), and for a good reason. Her sense of style is inimitable, but since we were physically in her closet, we were able to glean a few styling tips. Take note!
---
A little hardwear makes all-black better
There are people who wear all black, and then there are people who wear all black—making it look like something we've never seen before. (Chloë Sevigny, Alexa Chung, and cool older parents who have been living in TriBeca since the '60s come to mind.) Wu also has a way of making all-black just feel very her. The bleached hair helps, but so do the silver studded accent pieces she rocks. Since one is easier to get (and maintain) then the other, we'll be stocking up on belts, chokers, and chains.
White button-ups are better than you think
White button-ups don't get nearly the credit they deserve. This is probably due to the fact that they are frequently paired with boring suits on Wall Street. But there is so much potential in them when they're designed with a little extra fluff, ruffle, or a statement sleeve. If, however, you don't want to experiment too much with the silhouette, do like Wu, and pair one with that crazy patterned skirt in your closet that doesn't go with anything.
Wrap yourself up in something that looks like a sheet
Or a blanket—and we mean this in the best way possible. Chances are if you're into an all-black outfit look and a good crisp white button-down, you'll love wrap dresses and skirts. Just like those staples, they're easy to throw on and make you feel like you're still in bed—while also looking like you put effort into getting out of it.