The Reason Everyone Wore All Black at the Golden Globes
It has nothing to do with style or trends.
Celebrity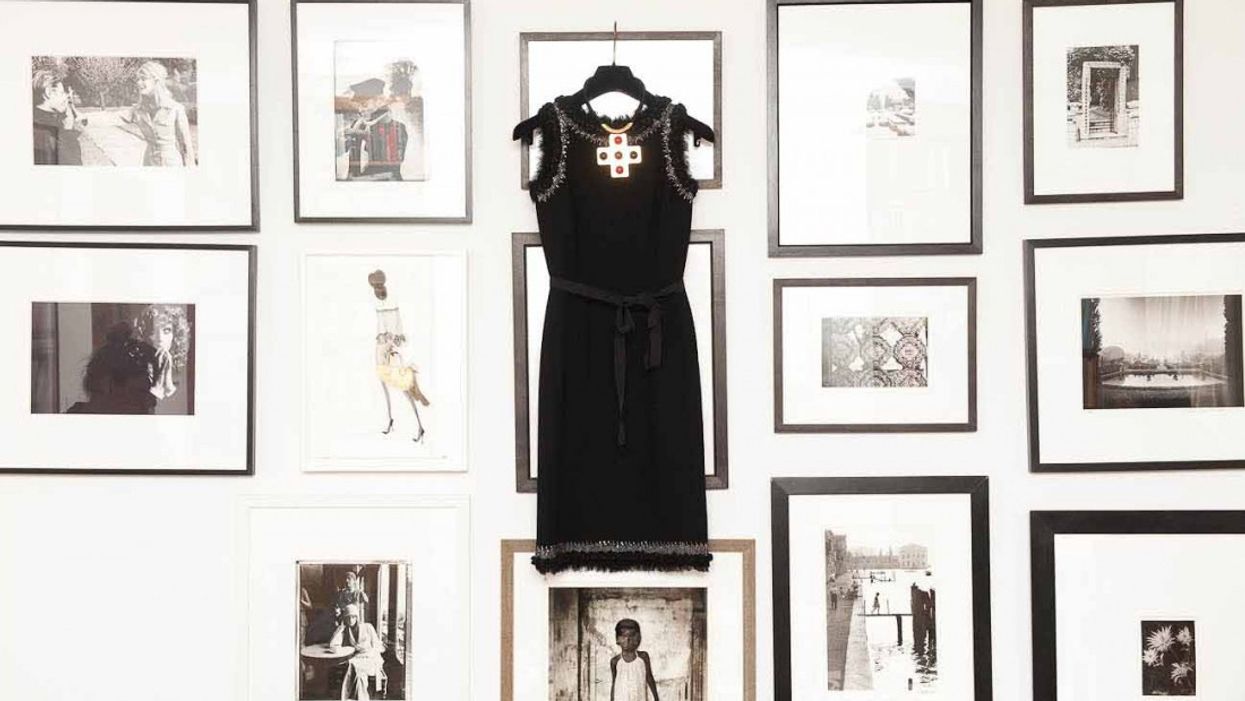 Today, the Golden Globes red carpet will look and feel entirely different than in years past, because it will lack three things: color, the question "Who are you wearing?" and thankfully, Harvey Weinstein. Plus a lot of other guys.
On January first, in an open letter to the Times, 300 women working in the entertainment industry announced their initiative to fight sexual harassment, called Time's Up. In their words, the message was clear: They stand with women both silent and outspoken, both rich and poor, both suppressed and heard. According to the New York Times, Time's Up "includes a $15 million legal fund to help victims of sexual harassment nationwide, legislation to punish companies that tolerate it, and a push for gender equality among executives at talent agencies and studios." That fund directly benefits women who don't otherwise have the means or the outlet for taking action against their attackers, and helps to ensure that it's not just uber-privileged actresses who are empowered to fight back, but women everywhere.
"To every woman employed in agriculture who has had to fend off unwanted sexual advances from her boss, every housekeeper who has tried to escape an assaultive guest, every janitor trapped nightly in a building with a predatory supervisor, every waitress grabbed by a customer and expected to take it with a smile, every garment and factory worker forced to trade sexual acts for more shifts, every domestic worker or home health aide forcibly touched by a client, every immigrant woman silenced by the threat of her undocumented status being reported in retaliation for speaking up, and to women in every industry who are subjected to indignities and offensive behavior that they are expected to tolerate in order to make a living: We stand with you," the letter states. "We support you."
And as for men? They wanted to let them know as women's voices were rising, men's time at the head of an "impenetrable monopoly" was ticking. Time's up.
In solidarity with the movement, and to raise awareness, Meryl Streep, Natalie Portman, Rashida Jones, Reese Witherspoon, Eva Longoria, and hundreds of other eminent actresses, writers, and filmmakers will be wearing all black to tonight's awards ceremony in protest. They're hoping their sartorial choice reads like their letter and says, "Tonight we're here to talk about something much bigger."
For years, red carpets have reduced intelligent, talented, and successful women to a dress, a designer, a manicure. It's only in recent years that women have done as Cate Blanchett did at the SAG awards in 2014, when a cameraman bent down to get a full-length shot of her dress, and asked: "Do you do that to the guys?"
The blackout dress code will continue the work of The Representation Project's #askhermore campaign, forcing interviewers to forgo sexist reporting and ask not "who are you wearing?" but "why?" The goal being that women with some of the biggest platforms in the world share their story while standing in solidarity with the silenced and enlightening audience members at home who haven't yet realized the extent of sexual harassment across all industries, small and large.
And as with any protest, there are protests against the protest. Actress Rose McGowan wrote in a now deleted tweet, "You'll accept a fake award breathlessly and affect no real change. I despise your hypocrisy. Maybe you should all wear Marchesa." Fashion critics like Robin Givhan agree, pointing out how wearing a dress in an effort to steer the conversation away from your dress is incongruous. Additionally, Givhan worries that painting all women in the same color strips them of their individuality and makes the severity of the issue trivial, writing, "Putting on a black dress is too easy. It doesn't begin to communicate the treachery and loss. And it obscures any belief in a way forward."
Is wearing black realistically going to solve our problems? No. But will it maybe make at least one new person pay attention? Yes—and it's hard to say that isn't worth it.
Visually, the evening will be an unprecedentedly powerful one with no frills (literally), and the theater will most likely look more like a funeral than an awards ceremony. The image itself should be enough to shake even the most unaware into thinking, something is not quite right here. But in the end, it isn't about the dress she's wearing or the suit he's wearing. The impact of the stylized protest will ultimately lie in the words of the speeches and the actions of the awards, which should—hopefully—reward women for a cinematic year led by them, while also for possibly the first time looking beyond the Hollywood bubble and acknowledging a much, much bigger issue.
Want more stories like this?
Matt Lauer Has Been Fired from NBC News for "Inappropriate Sexual Behavior"
How This Pop-Culture-Obsessed Reporter Took Down Brett Ratner and Russell Simmons
The Disturbing Excuse I Heard After Being Sexually Harassed at Work