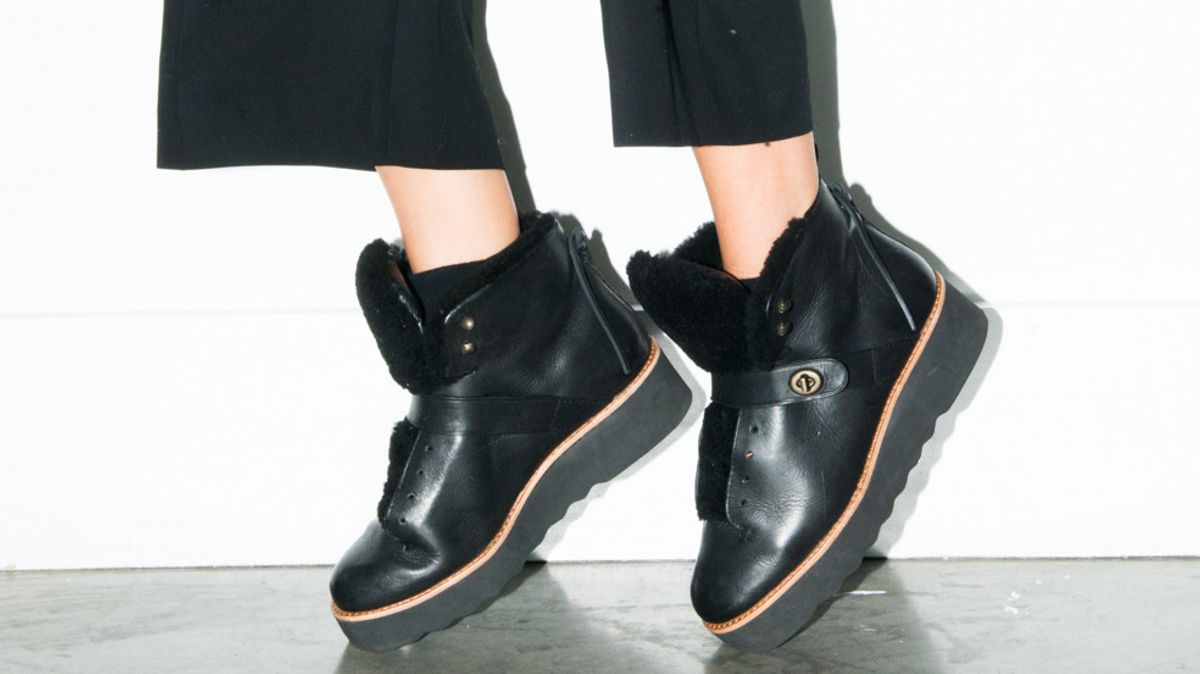 Shopping
Sounds unlikely, but we promise it's true.
I should probably delete the weather app on my iPhone because I don't know how to use it. Oh wait, I'm sorry, did I say "don't know"? I definitely know how; I mean I don't listen to it. I'm never dressed quite right for the weather which usually feels great when I walk out the door but horrible when I'm far enough away from my house to realize I've made a terrible mistake. At this point I'm too close to the subway to turn back and am forced to accept I will spent the rest of the day asking why I chose to wear white platforms and a denim coat. 
That being said, this whole bomb cyclone thing really made me rethink everything. Luckily I stayed inside, but now that I'm accepting the dramatic winter weather (that I actually kinda love), I've decided I should probably invest in some weather-appropriate boots.
The thought of spending money on something I don't really love doesn't sit well with me, so I searched for the best snow boots for all style types, and I'm pretty sure these would look just as great in a blizzard as they would in your standard #ootd.
---
If you love Dr. Martens:
Then you should...wear Dr. Martens! My Dr. Martens have weathered multiple storms and beer-covered bars. A standard pair is fine, but I'm thinking this totally badass pair would have been even better.
If you currently want a pink pair of those Acne shoes everyone is wearing:
I recently stayed at Scribner's Catskill Lodge and was so in love with the place I decided to be outdoorsy. I went on a hike for the first time, and because I am scared of heights, I simultaneously cried and told my boyfriend, "I don't want to die" (I said this multiple times out loud so other people could hear me, and yes—he hates me). It goes without saying that I likely won't hike again, nor will I ever need hiking boots per se, but these Timberlands are the perfect less-expensive alternative to the Acne pair everyone is wearing, AND you won't feel as bad getting snow on them. Plus, they're classics.
If you're extra as hell and have a soft spot for Uggs:
When I typed in snow boots on Net-A-Porter, these came up. I am not entirely convinced they are what they say they are, because for one, they are suede, and two, they have a wedge. But considering I also wore a blue metallic patent jacket on the hike I described above, who am I to judge?
If you like taking risks:
Marjon Carlos told me there is nothing better than a white boot, and you know what? Girl knows what she's talking about (and not just because she was the senior fashion writer at Vogue.com, yada yada). White boots are the TRUTH, but a white snow boot is kinda asking to get dirty. But then again, these are definitely worth the risk.
If you want to invest in the space trend:
If you love glitter:
If the blizzard is your runway: