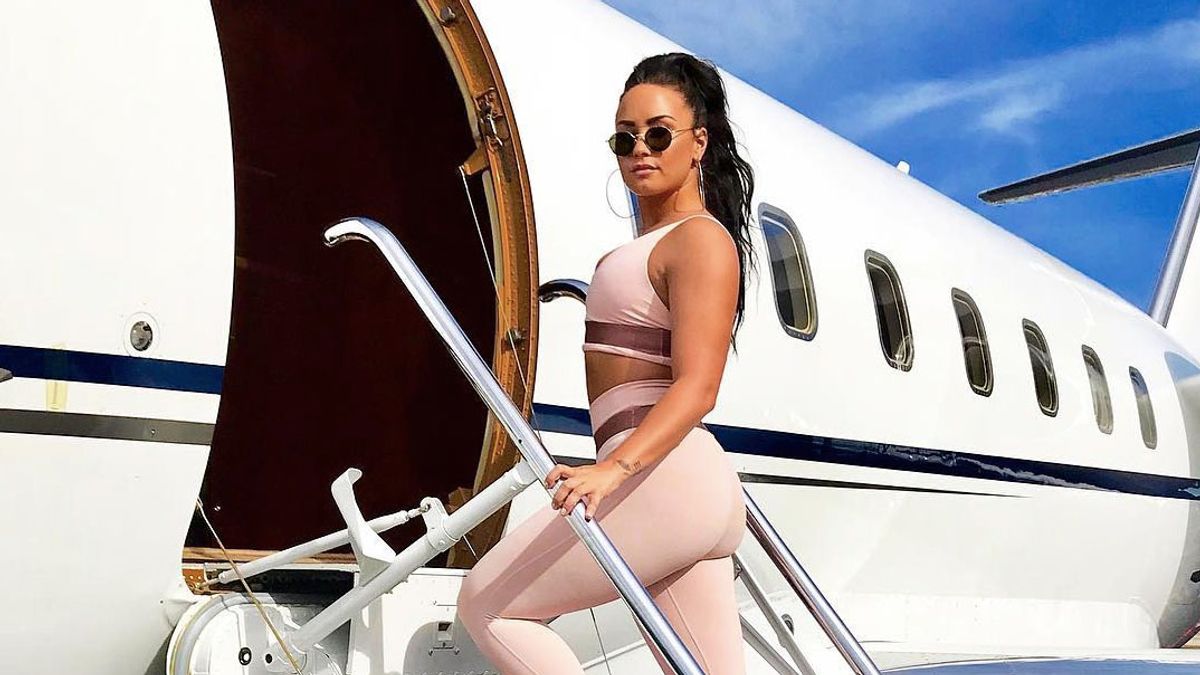 Celebrity
Why We're Copying Demi Lovato's New Year's Resolution
The singer shared an inspiring message on Instagram.
For most of us, the sentence "Ugh, no—delete that photo!"  has been said on more than one occasion. We don't like the way our hair looks, or you can see the bags under our eyes, or our legs...just cannot be seen by the general public if this photo is to be posted to Instagram. But perhaps we should all take a tip from Demi Lovato, because the singer shared a picture she was self-conscious about, alongside an inspiring caption revealing her New Year's resolution.
"So, I'm insecure about my legs in this picture but I'm posting it because I look so happy and this year I've decided I'm letting go of my perfectionism and embracing freedom from self criticism," Lovato wrote, before addressing her eating disorder. "Learning to love my body the way it is is challenging but life changing. Giving up my eating disorder has been the most challenging journey of my life but I work every day towards solid recovery even if I mess up sometimes. Today I'm feeling strong. You all can do it too. It IS possible."
We couldn't agree more, and applaud Demi for not only being brave in sharing her journey, but for reminding us that, oftentimes, we're way too hard on ourselves. Thanks for the eye-opening and powerful message, girl! No doubt we'll be repeating it to ourselves throughout 2018 and beyond.
---