This Musician Is About to Blow Up—Björk and Wyclef Jean Would Agree
Her music will be the soundtrack to 2018.
New Wave
Niia makes the type of music that's so relatable, you'd think she wrote it for you. Her lyrical ballads of the highs and lows of falling in love peers into her most intimate experiences, reassuring us that we're not the only ones trying to navigate a love life. One listen through her debut album, I, and you'll begin to understand why she refers to her music as "future Sade." Amen.
As we walked up the cacti-lined entrance of the L.A.-based artist's Hollywood Hills home, and into her immaculate mid-century modern living room (seriously, the place looked like something straight out of Architectural Digest), Niia told us why she's been taking her time with her career. For her, building a strong brand is like character development in a film or book: "To create an identity, to create a brand or a character, you have to be consistent and keep building the levels of that person," she explains. "For me, it was like: stay the course, know what you want to do, keep my mentors in mind." We sat down to talk about what she learned from her mentor, Wyclef Jean, performing at an intimate dinner held by Gloria Steinem, and what she has in store for 2018.
---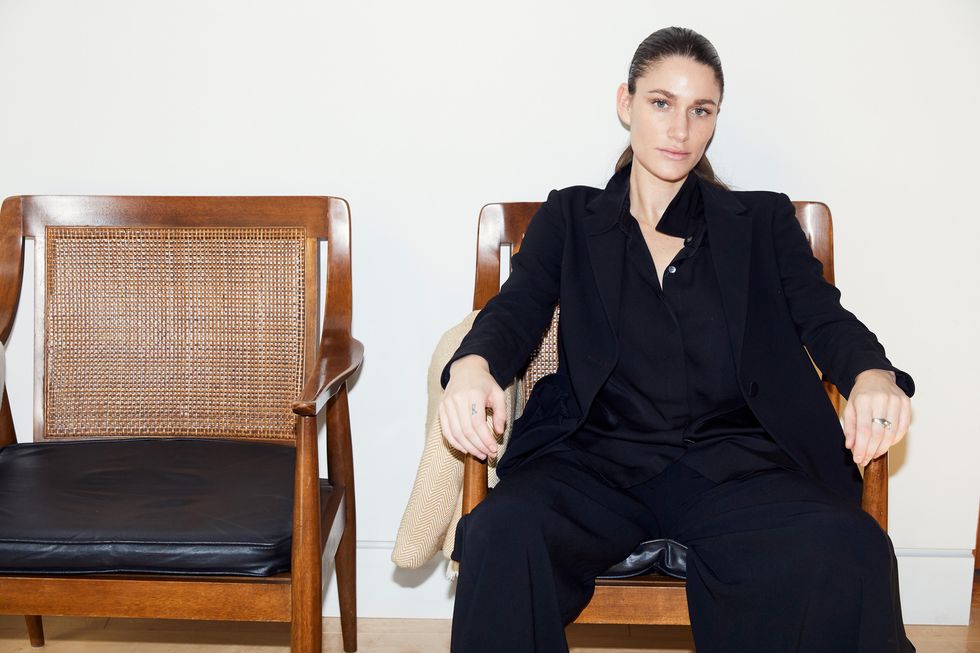 Music has always been part of her DNA:
"My mom was a pianist; all my cousins, uncles, and aunts are singers or musicians. I was born into a musical family and just thought everybody does these things. I never really wanted to be a star or be famous; I was a student of music and just wanted to learn as much as I could about voice. Later on, I was like, 'Wow, I can do this as a job? I can make money singing? That's amazing.' That's when the music industry revealed itself to me, and now here I am trying to [take a] stab at it."
How she would describe her music:
"I've been told that it's a modern fusion of jazz and minimal electronic [and] sounds like 'a jazz singer on a spaceship.' It's kind of like future Sade—I want it to remind you of the past but feel like it's from the future. I have a voice that sounds from another time, but I want to write lyrics and melodies that are present."
Personal experience is the hardest and easiest thing to write about:
"Growing up singing jazz, you sing other people's songs—it's all about interpreting the lyrics of this tortured heartbreak song. I'm not really the most extroverted sharer—I didn't really want anyone to know anything about me or what I was going through, but ironically, those make the best lyrics. I moved to L.A. and fell in love really hard; it was all I could talk about. It sounds so cliché, but I listen to some of my songs now, and I'm like, 'Damn, I can't believe I said that.'"
Wyclef Jean was her first mentor:
"When I was younger and living in New York, I was singing jingles just to make money, and I [met] Wyclef Jean. I was a little too young for the Fugees boom—I knew some of his songs, but I really didn't know who he was and how important he was back then. The best thing he did was take me around on tour, and I got to see firsthand how the music industry works. I would say he mentored me [by saying things like], 'Do you what you want. You're the artist. Don't let anyone push you around. You don't know what you want yet, so take the time you need to figure out what you want to say, what kind of artist you want to be.' It's the best advice I got. My mom is my other mentor—she was my first piano teacher [and] has been supporting me from the beginning."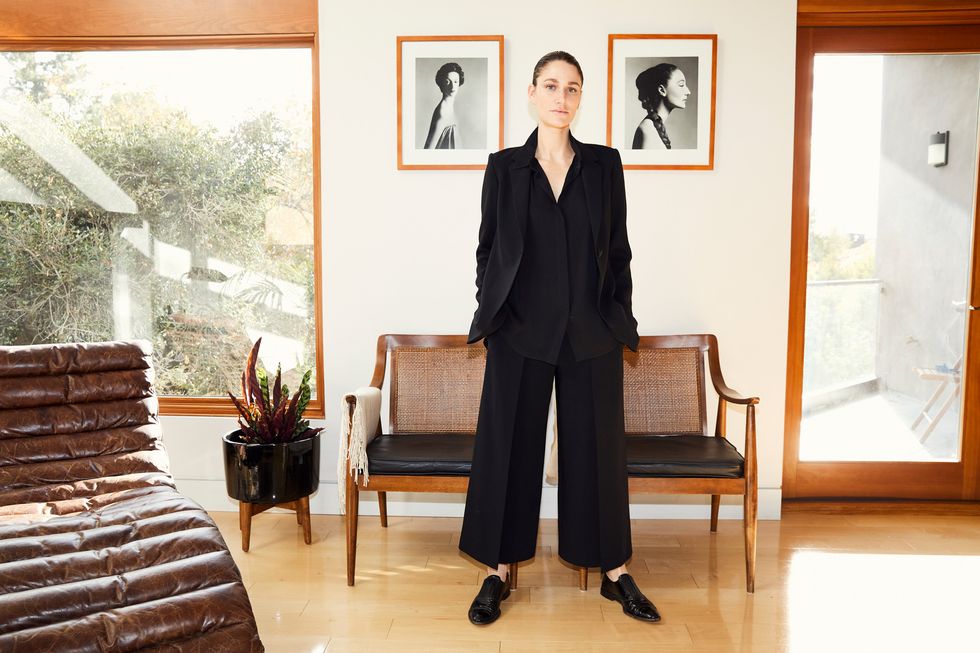 The most surreal moment of her career involved both Gloria Steinem and Björk:
"One of the most surreal things to happen was a few years ago, when I got asked to perform at an intimate Gloria Steinem dinner. The women that were there—Gloria Steinem, some of these incredible, famous poets and authors, and then Björk. I had to sing in someone's fancy living room on the Upper East Side, and Björk was literally a couple feet away from me. After, she came up to me and was like, 'That was really amazing,' and she was in tears. I was like, 'Holy shit, I just moved Björk. Literally I can quit life.' I think she's one of the bravest artists out there, and being able to sing for her in such an intimate setting was a real milestone for me."
A new album may be on the way in 2018:
"One of my goals for [this] year is to move a little faster. I tend to take a really long time because I'm a little bit of a Woody Allen, where I obsess over everything. I believe in quality over quantity, but I want to keep it moving. I've already started on a bunch of new music, so I think I'm gonna make a whole new album, and I want to shoot all my videos in Italy."
Want more stories like this?
This New Australian Artist Has Already Toured with the Likes of Stormzy & YG
This Singer's Music Will Comfort You in Today's Political Climate
The Songs You Need to Add to Your Playlist Are All in Portuguese