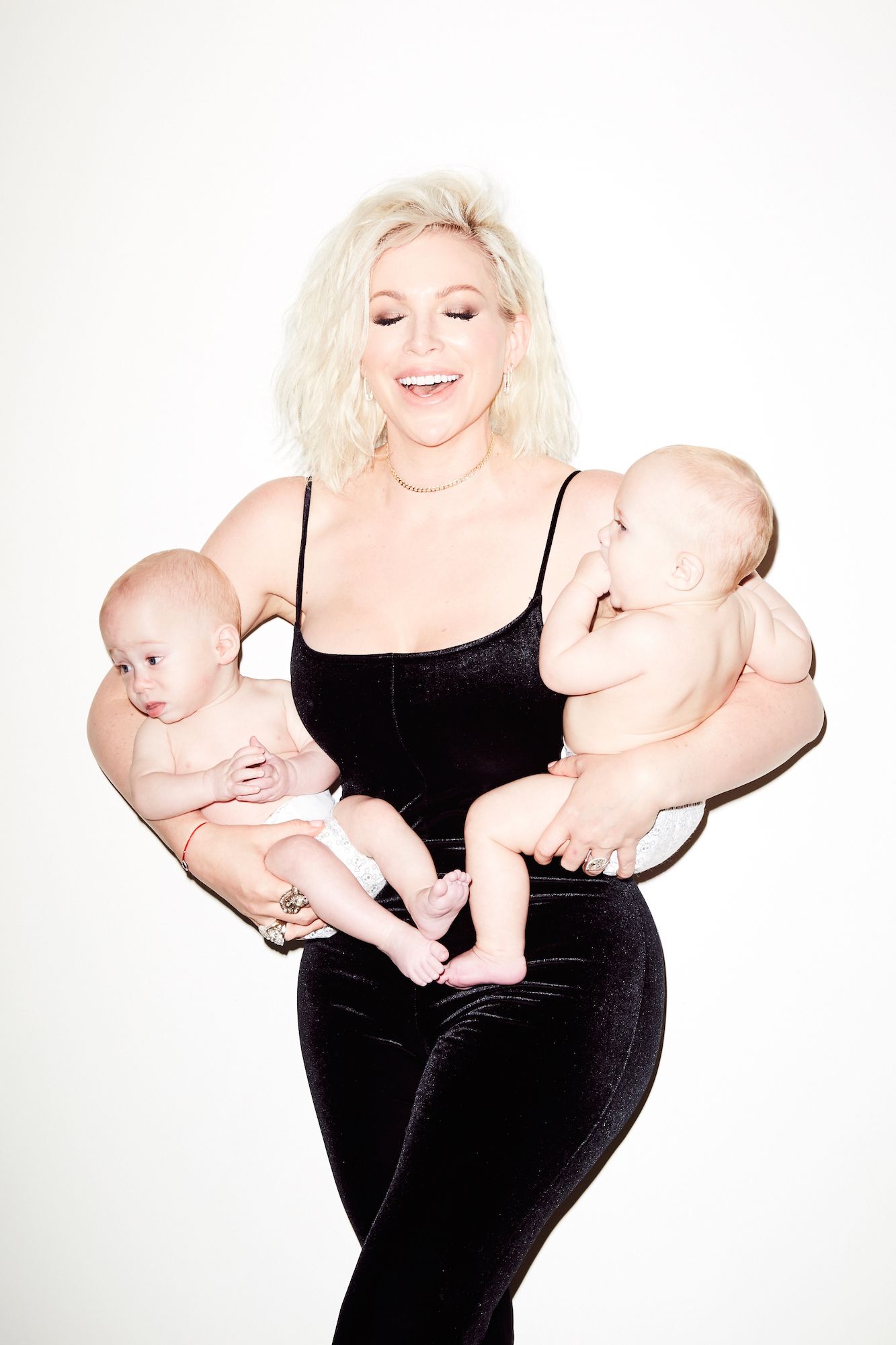 Closet
The makeup artist, designer, and soon-to-be beauty mogul pairs catsuits with Zana Bayne and Chanel. Los Angeles.
Tristan Kallas
Noah Lehava
As we wrap up 2017, we're also taking a look back at some of the most loved closets we visited this year. Check back every day to see who made our top 10 list, and shoot us a DM to let us know who you'd love to see profiled in 2018.
Joyce Bonelli doesn't hold back...with anything. If you follow the makeup artist—who counts everyone from Nicki Minaj to Salma Hayek, Emily Ratajkowski, and the Kardashians as clients—designer, and soon-to-be beauty mogul (she's launching a 58 SKU beauty collection!), you probably already know that, but even we were surprised when we arrived at her Hollywood Hills home and she opened the door wearing a nude leotard, her five-month-old twins wrapped under each arm.
And before we knew it, we were buckling Bonelli into a full-body Zana Bayne harness for her portraits, talking about crazy birthday gifts ("I got Kourtney [Kardashian] nipple clamps and a magic wand dildo set," she giggled) and baking rainbow-sprinkled cupcakes with her son Zeplin (something they love to do as a family). We loved every minute of it. But that wasn't all; everything she pulled out of her closet—leopard heels, of which we counted at least 10 pairs, knee-high Cinderella Yeezy Season 4 boots, lace-up leather pants (amongst practically everything else that makes up her wardrobe) from her and fiancé Ben Taverniti's clothing line UNRAVEL, hand-painted Chanel bags (gifted by Kim), and a Maison Michel kitty ear headband—was emblematic of how she'll never take fashion too seriously. Even when she's jetting off to fashion week, running a fashion brand, and—wait for it—launching a massive beauty collection (psst, we have more on this coming soon), she'll laugh her whole way through it.
Click through to read how she slid into her fiancé Ben's DMs (the rest is history), the clothing she stockpiles, and more on the craziest gift she's ever Postmated.