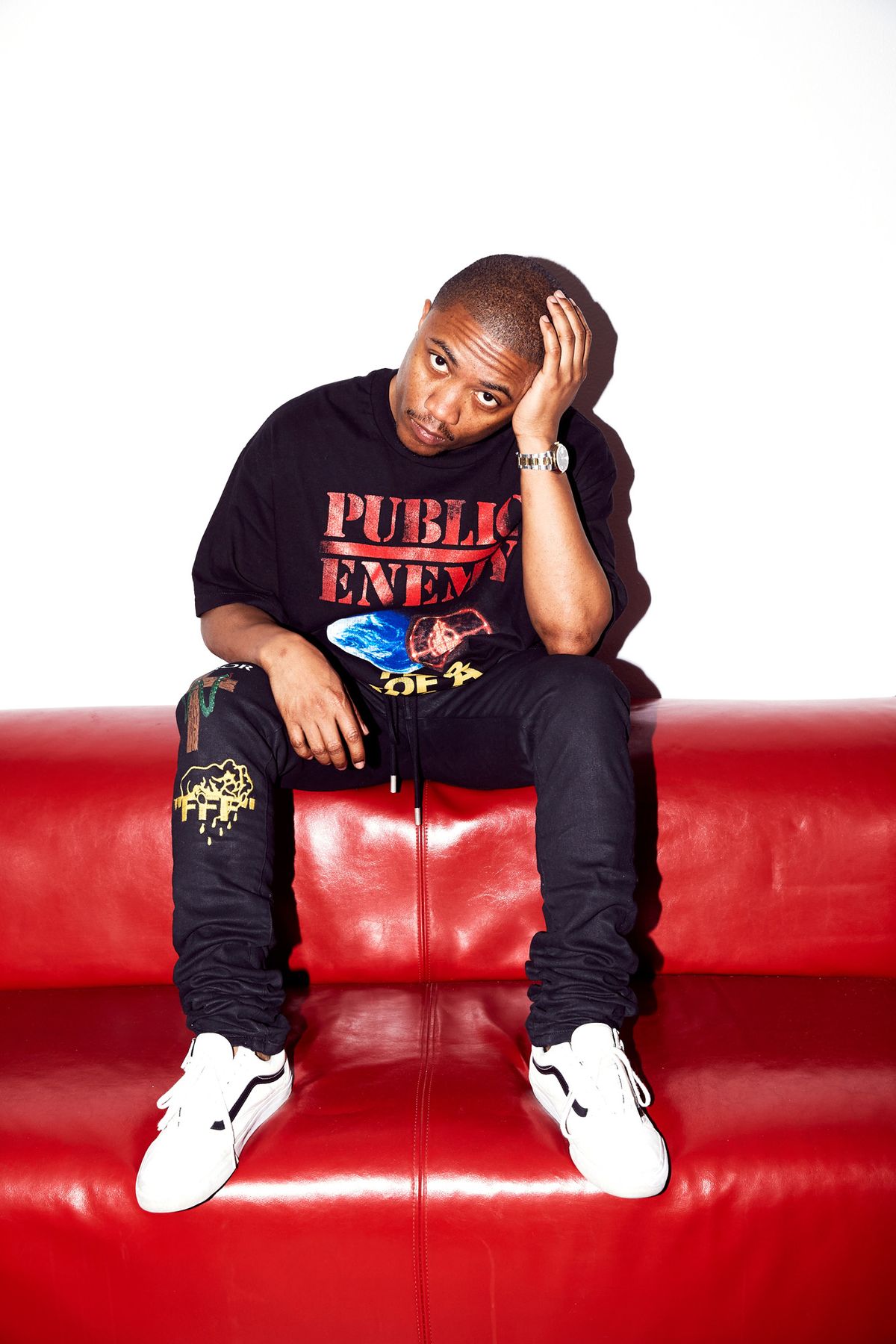 Closet
Ibn Jasper's closet is bursting with Vans, Adidas, and a million graphic tees. Los Angeles.
Tristan Kallas
Jodi Taylor
Work smart, not hard. That's the motto Ibn Jasper tells us he lives by as we chat one Friday afternoon in his West Hollywood home. But, to be fair, Jasper put in his time (and then some) before he could get to this point, and he's got a whole lot to show for it—as you'll soon see.
Within ten minutes of being in his home, Jasper had put us onto a new show (the Netflix series The Get Down, for those wondering) and shown us the goods: a closet that was bursting with Vans Old Skools, pieces from his never-released Cordova x Diamond collection, graphic tees (there were literally towers of them), his room where there were shelves upon shelves of Yeezy's, and then an entirely separate room that held three rolling racks full of jackets and hoodies and more shelves of sneakers—anything from Diamond Supply Co. to Jordans to Adidas to New Balance. To say that Jasper is organized would be a massive understatement—the guy really knows how to keep a handle on things.
As we set up Don C Jordan 2's around his place and played with a custom Jesus piece chain that was gifted to him from Kanye West, Jasper set the tone with some music, playing us everything from Big Sean to Ayo & Teo to, of course, Migos. We then sat down and really got into it—but we won't spoil the surprise here.
Click through to hear about how he became Kanye's go-to barber and when he had his first encounter with a must-have pair of sneakers.