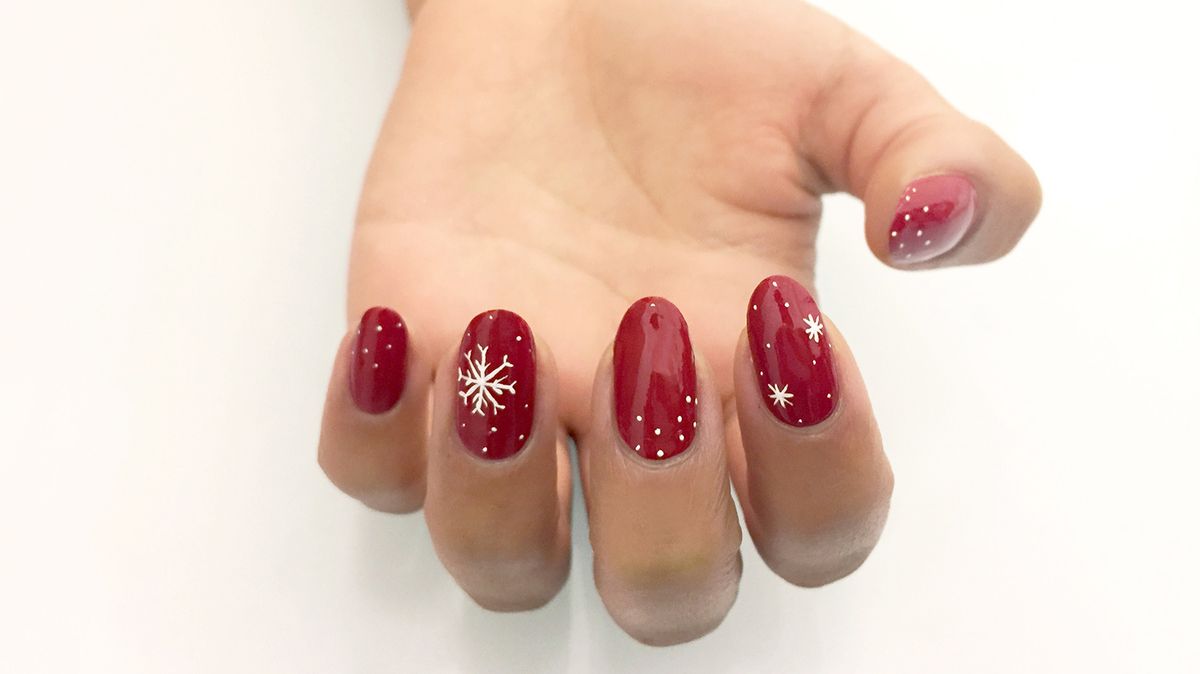 Nails
*Just* when we thought we were over nail art.
Bustle and Coveteur are working together to bring you the best mix of the season's hottest releases, shopping tips, and gifting ideas in ways that are both inspirational, and attainable. Check The Holiday Edit channel weekly to see what we're up to.
If you're a huge fan of the holidays, you probably look for every opportunity to express your love for the season, from rocking the ugliest sweaters to creating the most glamorous beauty looks. This likely also includes holiday nail art, because let's face it—is there a more fun way to embrace December's festive happenings than with your manicure?!
But if you do decide to get a special look for your nails this month, Sarah Gibson Tuttle, founder of Los Angeles' trendsetting nail salon Olive & June, encourages you to think outside the box. Leave the candy canes, snowmen, and reindeer for the kids, and opt for a more stylish, refined, and, most important, Instagrammable look when you head into the nail salon.
There hasn't been a more exciting time for nail art, which means anything is possible—you no longer have to stick to the traditional flowers and hearts that you're used to getting. Think unusual shapes, bold accent nails, and tasteful glitter details.
Whether you're looking for something that screams "merry everything!" or want a look that's a little more subtle, one thing's for sure: You won't be able to stop staring at your nails when you recreate one of these ideas designed by the Olive & June team.
Here are seven holiday nail art looks that are anything but boring and cheesy.
---
1 / 7
Glitter Stripes
Step up your stripes game by adding a touch of glitter. "Glitter stripes are a great way to mix it up if you want something subtle but still fun," Gibson Tuttle tells Bustle.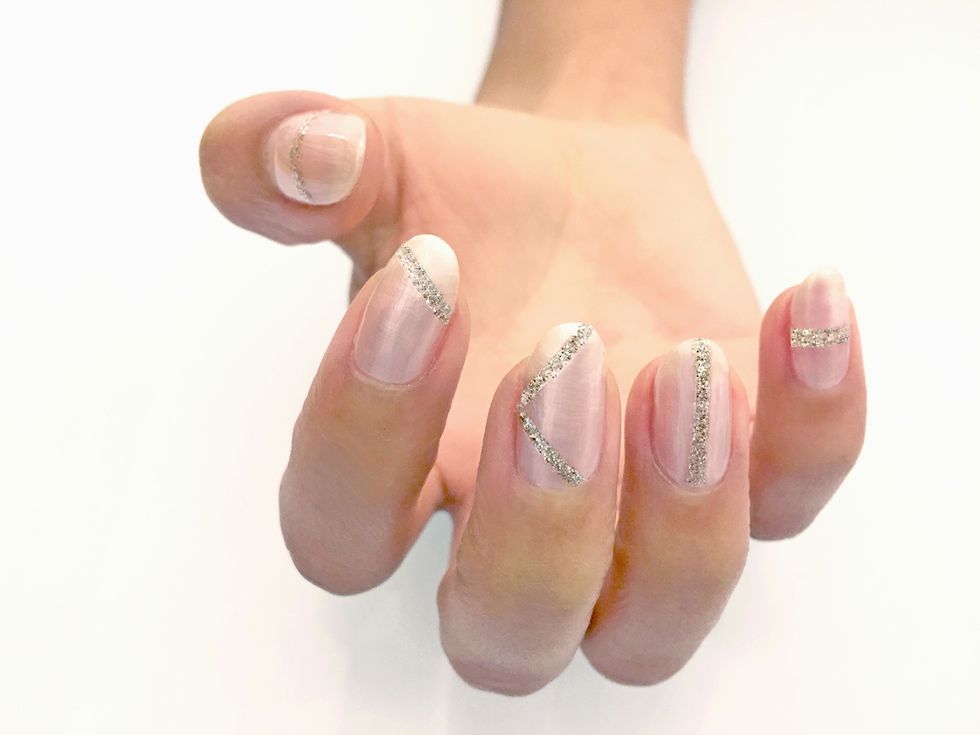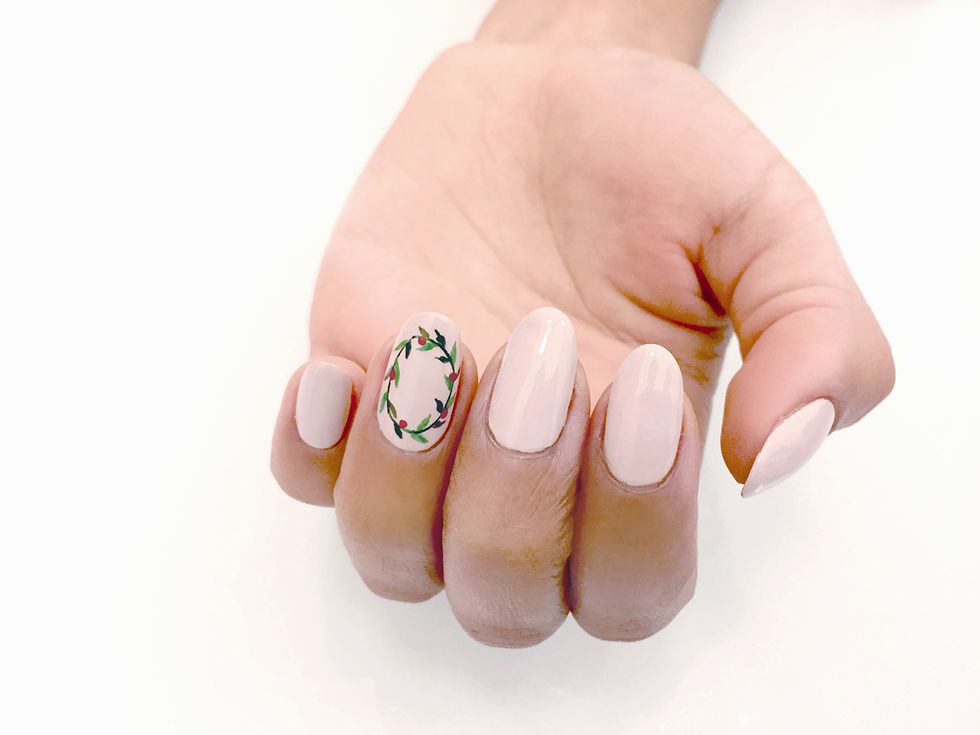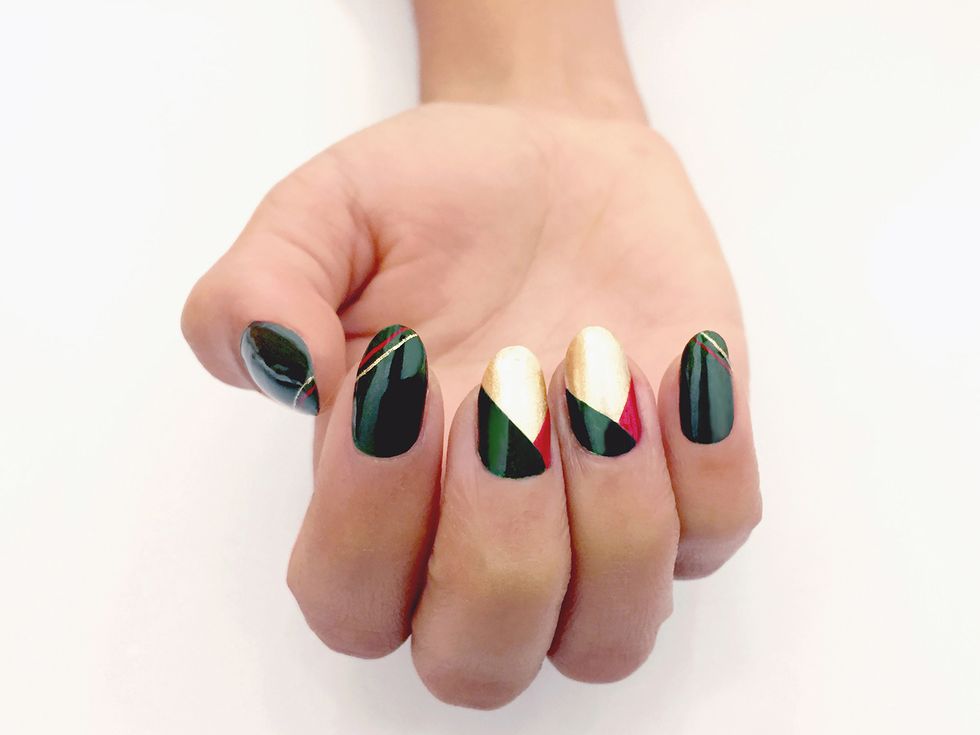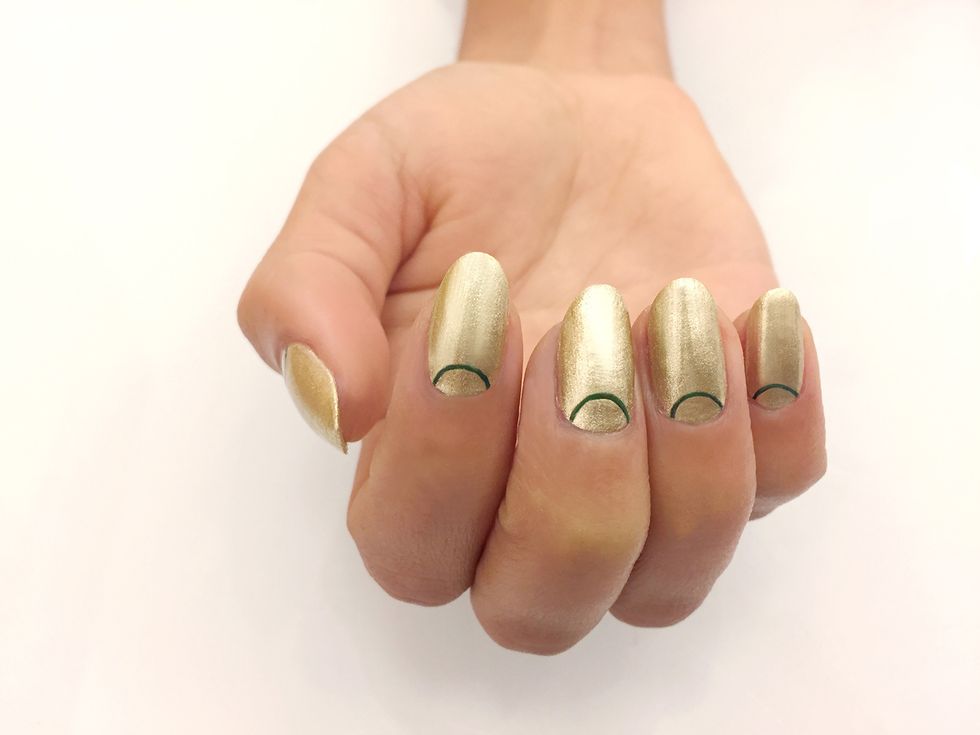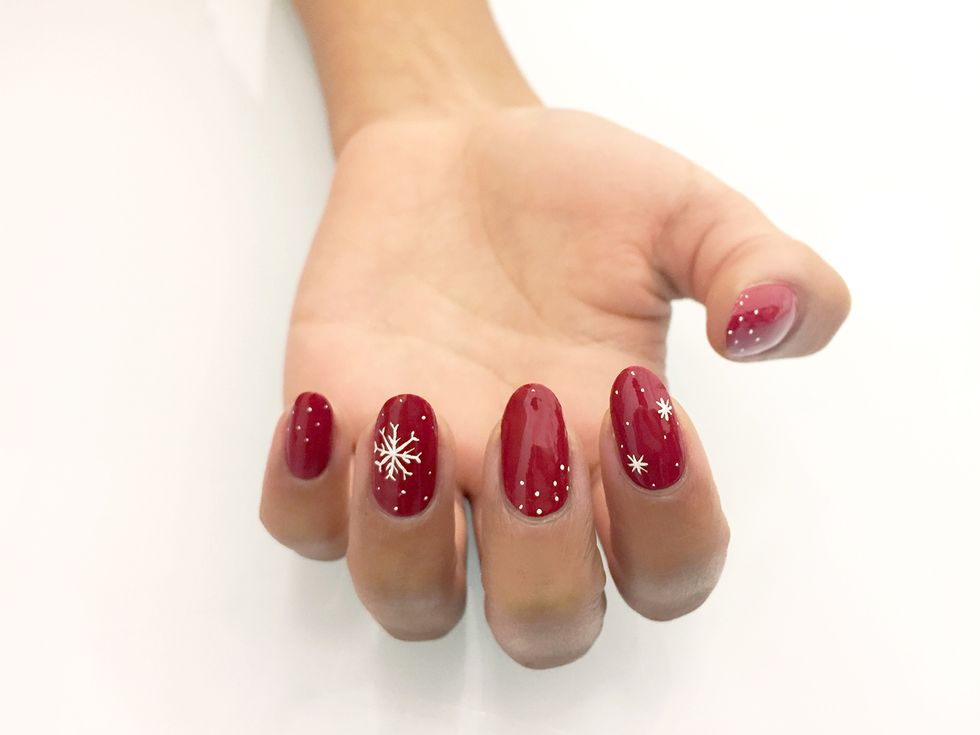 To make your holiday nail-art look last as long as possible, check out these must-read tips.
Hand model: Olive & June's Paulina Alvarez
Nail technician: Olive & June's Thuy Tong
Images: Olive & June's Jasmine Ou
Want more articles like this? Head to Bustle.com.