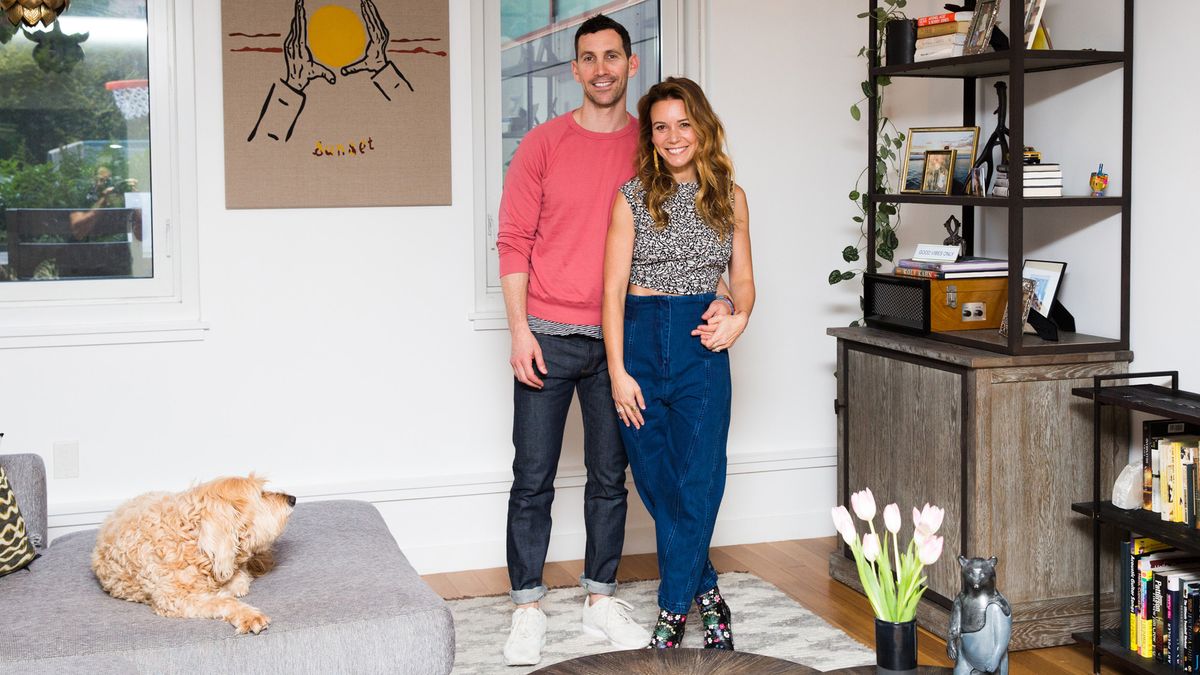 Interiors
The founders of State bags have a thing for 1stdibs and color-coordinated bookshelves.
Alec Kugler
There are certain people who have a knack for decorating. We enter their homes and find ourselves looking around in awe. Such was the case when we stepped inside Scot and Jacqueline Tatelman's Carroll Gardens, Brooklyn, home a few months ago. The couple are the brains behind State Bags, a one-for-one bag company in the United States, which hand-delivers a backpack full of tools to a child in need for every bag sold.
While Jacqueline did use the help of an interior decorator, she was involved in the entire process and chose all of the unique one-off pieces that accent the home—think a light pink velour sofa and a seashell chandelier. As the couple walked us through their space, the creative duo talked about their first piece of art, color-coordinated bookshelves, and why they fill their home with encouraging signage.
---
1 / 31
ST: "Nine years ago we started a nonprofit summer camp for kids growing up in really tough neighborhoods of Brooklyn and now within the Bronx as well. We call it Camp POWER. We've been sending hundreds of kids there since 2009, and we started seeing a recurring theme of kids carrying all their stuff in trash bags either at camp [or] during the school year. At the same time, there were a lot of companies that were doing great work for kids overseas, but our focus was on kids right here in the U.S."
JT: "We [donate] a bag for every bag sold."