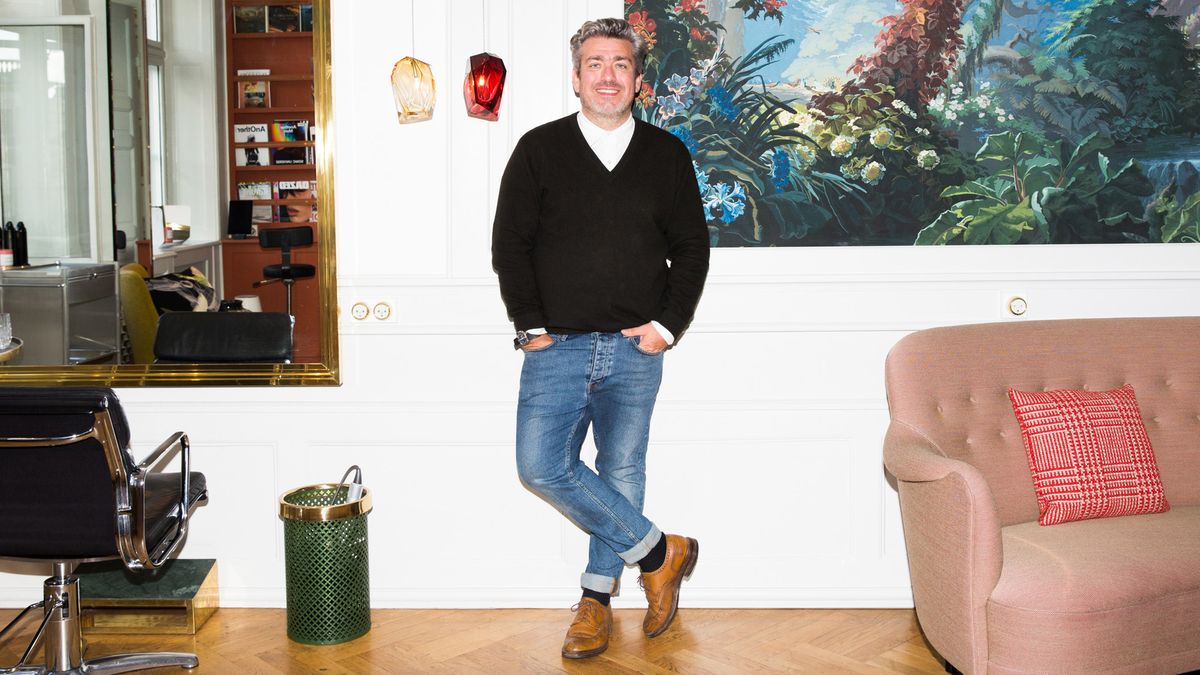 Hair
Better yet, his salon uses 99% all-natural, organic products.
Alec Kugler
It's pretty clear by now that we're willing to do basically anything in our search for the best of the best in beauty, but traveling all the way from New York to Denmark for a hair appointment might just take the cake. We had heard through the industry grapevine that if we wanted to find the perfect shade of blonde—for us, a grown-out, beige-y champagne—then a trip to Cim Mahony's Copenhagen salon was an absolute must.
After successfully transforming into a Scandinavian princess (sparkling highlights and all), we spent the remainder of our afternoon chatting with the master hairstylist about his 25-year career. With his signature cheeky charm, Mahony divulged why he's finally returned to a salon chair after two decades behind the scenes at editorial shoots, as well as the makings of his luxury hair oasis, and why the big beauty brands should be spending more time and effort on making organic, healthy hair products available to all consumers. Oh, and the story behind the leaf blower in the corner of the salon—he's willing to do anything to get that perfect Instagram pic for his clients!
---
1 / 13
"I grew up in my mom's salon outside [Copenhagen], so I was always around hair. It was a creative environment. [But] I did quite well academically in school, and my parents were really against [becoming a hairdresser]. I think, in a way, when I kind of grew into my teenage years, becoming a hairdresser was always a little bit of rebellion against my parents. I actually enjoyed the fact that I pissed them off [laughs]."