WWWRN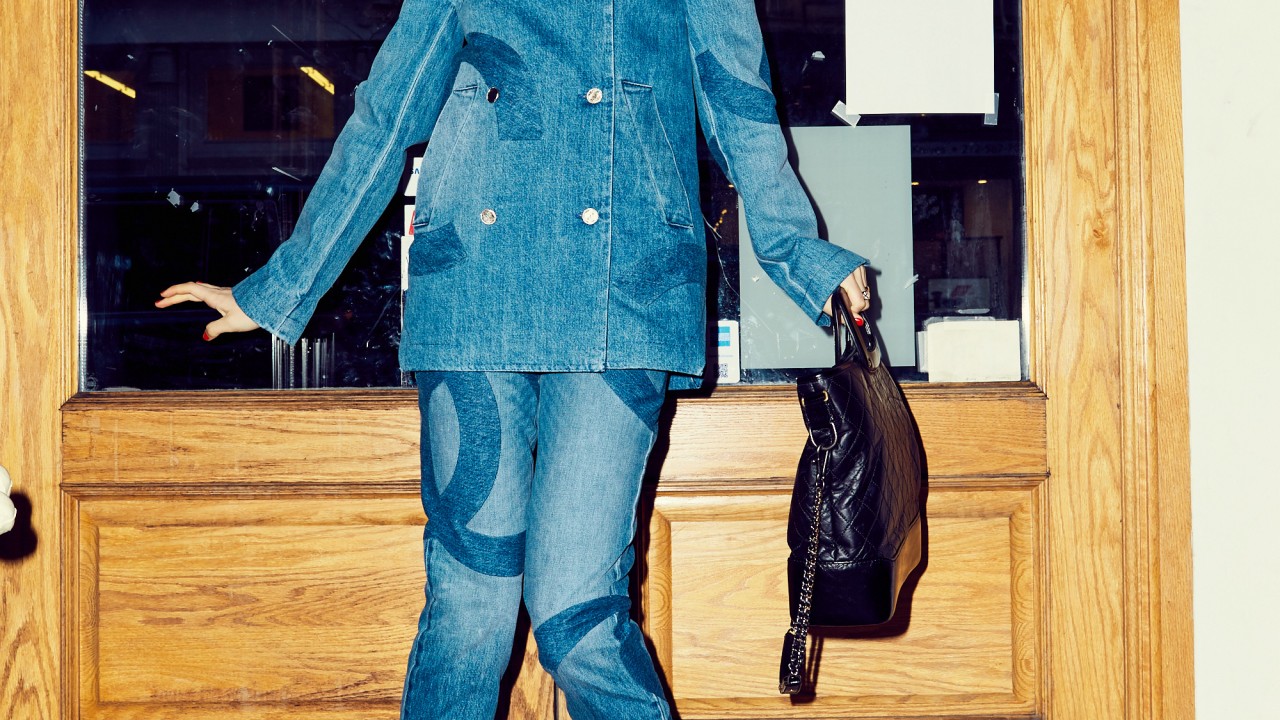 Street Style-Inspired Outfit Ideas For When You Just Can't Wear A Sweater And Jeans Again
How are we already *this* sick of our winter uniforms? We looked to Miami for inspiration.
Somewhere between Art Basel Miami's initial opening in the '70s to now, the term "Baseling" has become a verb, an adjective, and a general signifier for fabulousness. Having "Baseled" for the past five years, I can personally attest to the hype that is art week in Miami. Throw Virgil Abloh and Drake into a warehouse, and pepper in some eclectic neon signs, and you have yourselves a typical Art Basel party. 
Considering we're all still looking to September's fashion month street style to inspire our wardrobe (even in December), I don't feel weird daydreaming about Art Basel looks weeks after the fact. If anything, the outfits people wear to attend the big design weekend are a reflection of Miami style, and I've decided it's time we took some cues from the sunshine state for winter styling. If you too feel the need to add some color to your cold-weather attire, here are eight Miami street-style-inspired looks to try.
As the story goes, Bing Crosby was once rejected from a hotel in Vancouver for wearing an all-denim outfit. Enter Levi's, who designed a full-denim suit for the singer, and with that, the Canadian tuxedo was born. Try your hand at the trend by mixing denims of the same shade to get this jumpsuit-esque look.
Patent Leather & Matte Leather
Why stop at mixing denim? Patent leather has been the MVP of the fashion season, but that doesn't mean your classic leather jacket can't play alongside.
As someone who believes seasonal dressing is a social construct, I highly suggest making a long white dress your winter staple. It'll look great with a pair of tights alongside some snowfall.
 

Belt Your Swimsuit and Pair It with Some Denim
Caroline Vreeland has that iconic '50s pinup-girl look and is thus capable of owning every and all get-ups. Note her caption for this picture: "Guys I just wanna say that I've switched to natural deodorant and it's NOT WORKING MY FRIENDS IT'S NOT WORKING." OK, so I'd really like to be her, but I'll settle for copying her attire and throwing on a pair of jeans to make it seasonally appropriate.
Don't Be Afraid of Socks and Heels
Pairing socks with your heels is the foolproof way to maximize the life span of your summer shoes in the winter (I repeat—seasonal dressing is a social construct). Paired with a maxi skirt and a turtleneck, this is the perfect office-chic look.
A Day Suit & Dorky Sneakers
Caroline Daur has both her footwear and this pose down pat. Taking a break from heels for a pair of sneakers is something I wish I had thought to do this past Art Basel, and I'm obsessed with this casual take on a suit.
We're told to layer when it's cold—just wondering if layering glitter counts? If so, I'm into it.
Thumbs Up for Feathered Pants
Pants have been all over the place this past year—we've seen bell-bottoms, ruffles, pom-poms and in this frivolous case—feathers! Pair yours with a sparkly kitten heel for night and velvet slides for day.
Part of the series:
WWWRN