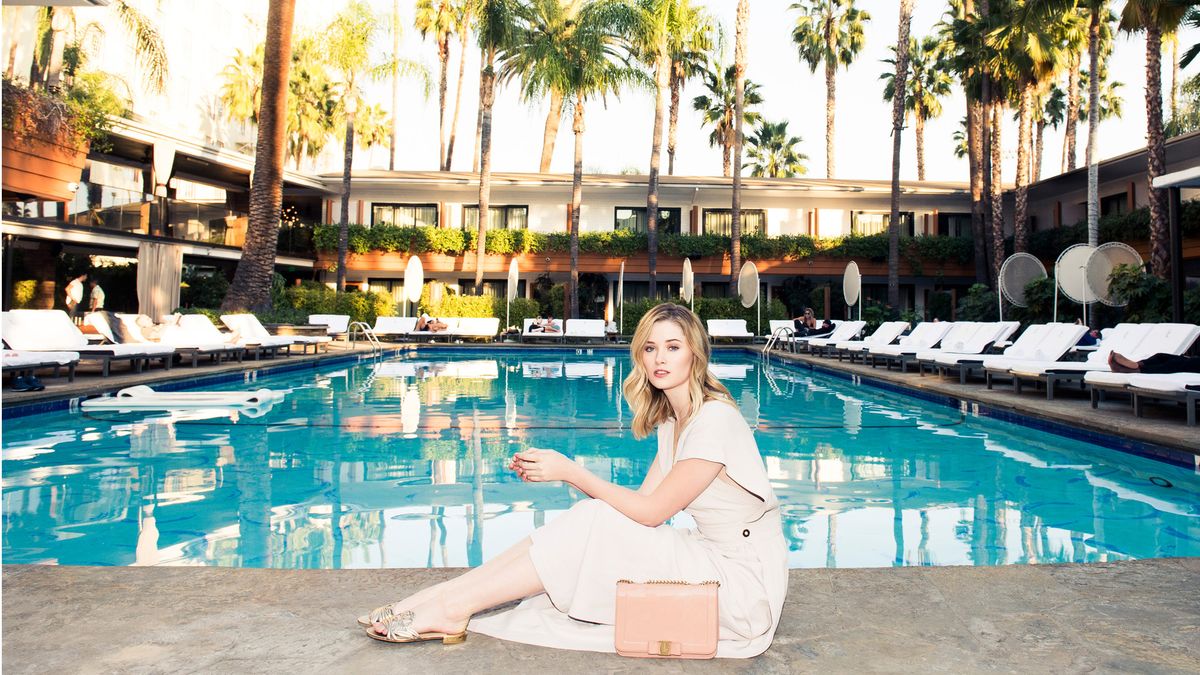 Celebrity
Virginia Gardner on channeling California icons, her genius tip for holiday shopping, and playing one of Marvel's only LGBT characters. In collaboration with Ferragamo.
Meagan Wilson, Zadrian Smith
We can think of few more fitting spots for a poolside shoot with a Hollywood up-and-comer than the iconic Hollywood Roosevelt. And that's exactly where we found ourselves with Virginia Gardner (and an entire rolling rack of Ferragamo to play dress-up in), who stars on Hulu's The Runaways, the latest franchise hailing from the Marvel universe (she plays Karolina, one of its few LGBT characters).
After stopping by the Italian house's Rodeo Drive flagship to pick up, ahem, a few things, we caught up with Virginia—she introduces herself as Ginny—at the hotel's Rosy Oyster. The bivalve-centric bar, tucked just behind the Tropicana pool (the interior of which is home to a mural by artist David Hockney), is all millennial-pink accents, cheekily graffitied tables, and velvety '70s-esque booths, making it the perfect spot to talk shop with Gardner. With an espresso in hand and an array of glossy Vara Rainbow bags at her side, she looked every bit the bright young thing, channeling another Ferragamo muse who once called the Roosevelt home (one Marilyn Monroe—the designer is behind the heels that gave MM her signature walk). Talk about full circle.
---