WWWRN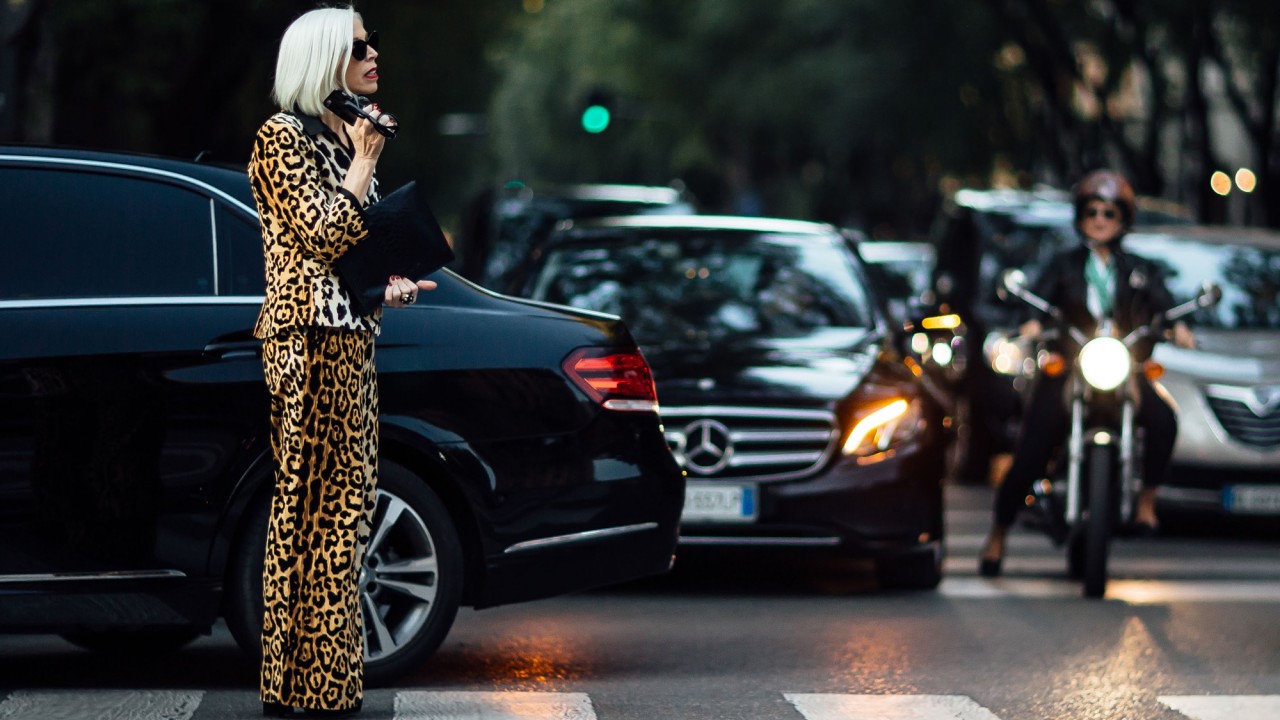 6 New Year's Eve Outfit Ideas Inspired By Street Style
Rejoice! You don't have to dress like a disco ball!
Every time I mention New Year's Eve to any one of my friends (or anyone ever, for that matter), I'm met with an audible sigh. NYE is meant to represent a new beginning, but it reminds almost everyone of an incredibly long club line, too-crowded parties that aren't nearly as fun as imagined, champagne-drenched outfits, and glitter in all the wrong places. It's essentially the physical incarnation of the song "Boulevard of Broken Dreams" remixed with a vaguely European techno beat. (However, it doesn't have to be that way!)
But even if your actual plans are up in the air or overhyped, there is one part of New Year's that'll never get old: wearing the most insane, over-the-top thing in your closet. It is, after all, possibly the only day of the year (other than Halloween) where you can wear a feathered top or a silver pantsuit or a chain dress and not have anyone bat an eye. However, it's all too easy to fall into the head-to-toe sequin trap!
So we turned to our street style archive for some fresh outfit ideas. Instead of falling into the same ol' NYE outfit clichés this year, consider these looks we stole from street style instead.
---
If You're Over Monochrome
Consider: A Full-On Patterned Lewk
Red on red on red will be everywhere for the next couple of months and is guaranteed to be at whatever event you're attending. Instead of doing the expected, wear all of the patterns all at once.
How to get the look:
---
If You Don't Want to Give Up on Glitter
Consider: Metallic That Isn't Silver
There will probably already be a disco ball at whatever party you attend, so instead of dressing like one, look towards the rainbow for some fun alternatives.
How to get the look:
---
If You Want to Lose the Heel
Consider: A More Casual Maxi Dress Paired with Sneakers or Boots
If you wear a pair of heels or platforms to a party, chances are your feet will hate you and you'll find yourself carrying said shoes down the street at the end of the night, rather than wearing them. Opt for something more comfortable, like a long, flowy dress and chunky sneakers or boots. It's a cool look that demonstrates you didn't try too hard and that you are prepared to dance all night.
How to get the look:
---
If You Love Being Extra
Consider: Something with a Little Fluff
Take a cue from your faux fur winter coat, and wear something with some added fluff—it's more unexpected and fun than sequins or shimmer. If you really want to go all out, look to Australian Brand Dyspnea, loved by Miley Cyrus for their sheer pink embellished shirts and skirts topped off with pink fuzz. George Keburia's Instagram can also provide much-needed furry dress dream inspo.
How to get the look:
---
If You Have Work at 6 but an NYE Party at 10
Consider: Shimmer Underneath and Business On Top
Not everyone works on NYE, but some of us do! If you happen to be one of those, use it as an excuse to wear a silver jumpsuit to work. And even if you don't work, a blazer is the perfect way to balance out an otherwise over-the-top look.
How to get the look:
---
If You Want to Show Some Skin
Consider: A Bra Top and Sheer Skirt Combo
You could wear another slit dress, or you could channel your inner Sita Abellan (aka Spanish style badass) and go for a silver sports bra and barely-there skirt. If you're trying to be seen or photographed or just want to exude the utmost confidence, this is the outfit for it.
How to get the look:
Part of the series:
WWWRN