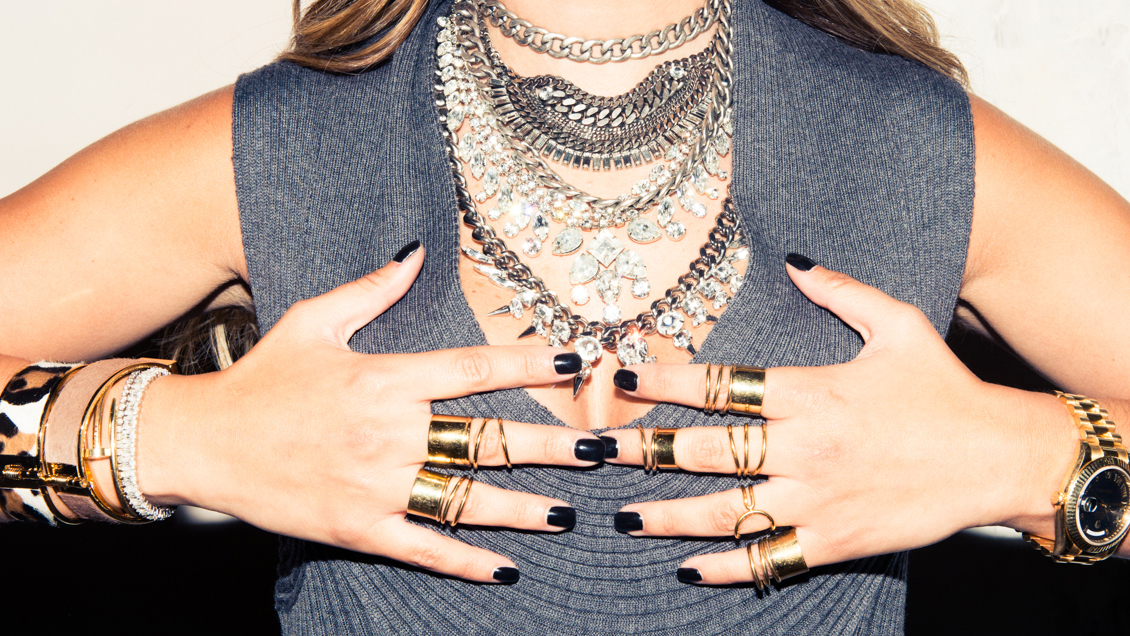 15 Accessories to Amp Up Your Little Black Dress
The bold and the beautiful.
Our recommendation for holiday party dressing is to pull out *all* the stops. Drape yourself in sequins! Wear ruffles head-to-toe! Put on your boldest prints and most luxurious lace! And, if you settle on an lbd for a night of holiday festivities, wear the boldest, most over-the-top accessories you can find. Nothing amps up an all-black ensemble like some colorful drop earrings, a gem-encrusted cuff, or a metallic hair accessory, and with that in mind, we've rounded up 15 pieces that belong in your jewelry collection (or can, at the very least, serve as inspiration for your next party look). You and your lbd—along with some great accessories—are about to shut it down this season.