Celebrity
Simple But Smart Career Advice From a Massively Successful 13-Year-Old
Dancer and singer Mackenzie Ziegler is sharing her tips.
Emily Knecht
If Mackenzie Ziegler's face looks familiar to you, you're likely one of her 8 million Instagram followers, a fan of the show Dance Moms, or maybe even both. Perhaps you saw her on her sister Maddie Ziegler's feed, or even found yourself jamming out to her new song, "Breathe." However, if you've happened upon her, one thing is clear: At just 13 years old, this girl is killing it. She's discovered the keys to fame and success and is well on her way to ruling the world.
Which brings us to the part where we—aka full-grown adults—ask Ziegler to share some advice. Something to inspire us before we head into 2018, and help get *us* on the right track to achieving our goals. So what takeaways did we gather from our chat with this teen? Read on for her 8 best tips about pursuing goals, finding balance, and refining your social media presence.
---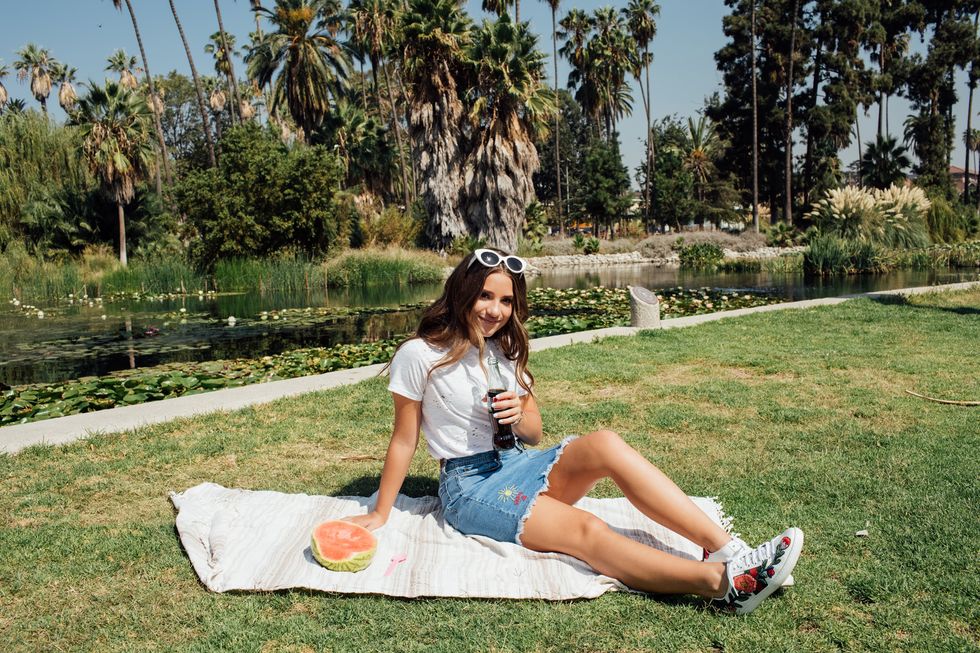 1. Being Busy Is a Good Thing, But It's Important to Find Balance
"If I'm just not doing anything or at a job, I get so bored. I would say [a fun day would be doing] a photo shoot or a recording and maybe go to lunch with my friends, see a movie, and then spending time with my sister because she is always busy. We never really get jobs together, so when we can, we always love to spend time together, go shopping, or something like that."
2. Don't Be Afraid to Pursue More Than One Dream
"I don't have just one passion, and I'm starting to really love singing. I've always liked it, but performing is so much different than just singing in my room. I definitely want to be big in the singing world, but also I want to keep dancing and maybe do some movies. I think I'm on the right path, so hopefully I will get up to my goal and accomplish it."
3. Find Someone You Can Look Up To
"My sister [Maddie Ziegler] is always so confident and humble, and I'm so proud of everything that she's doing and all of her accomplishments. She's doing so many movies, and she's a great dancer. I definitely look up to her."
4. Remember: Confidence Is Key
"[Maddie] always told me to stay humble and believe in myself, because when I used to compete on the dance team, I was not confident at all. I was so scared of what everyone thought, and I think she helped me overcome that. She told me just to always believe in myself and have that mind-set. Now I realize that it doesn't really matter what anyone thinks of you. You just need to be yourself."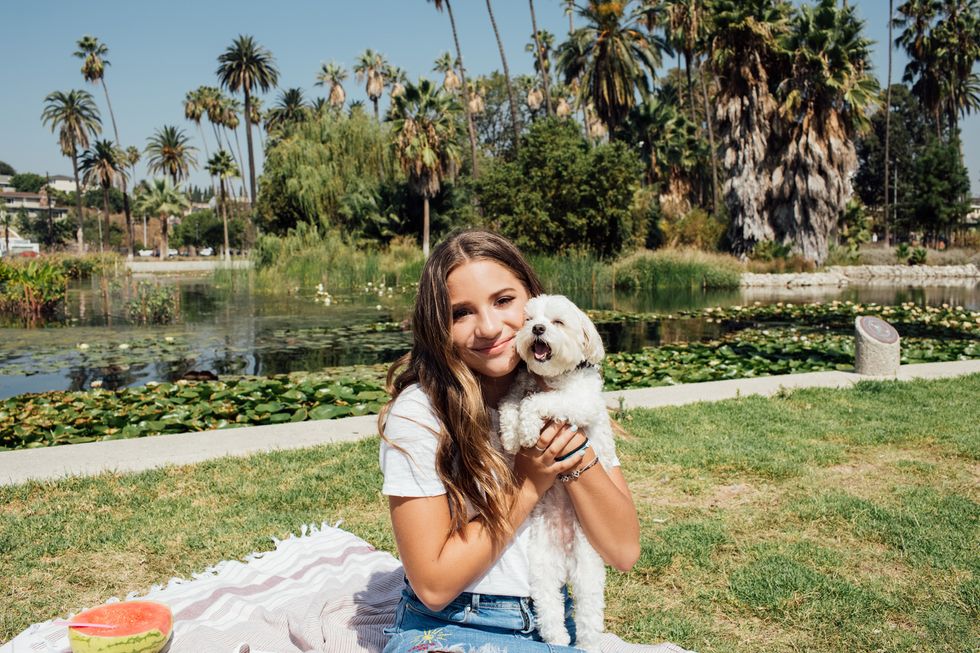 5. Having Friends Is Better Than Competition
"I've always been a social butterfly and even still make friends with the kids that used to make me cry. I never really wanted to be that competitive. I just love dancing more than the competition part."
6. Treat Yourself After a Big Accomplishment
"I either go shopping or I get some ice cream with my family or my friends."
7. Remember Your Audience, but Be Yourself on Social Media
"I feel like since I'm 13, if I post a picture in a bathing suit or something, people will be like, 'Oh, that's inappropriate.' Which, it's not. But I have to watch what I post because I'm getting older and people are expecting that I stay my age. I just feel like I always have to set a good example. I also feel like on social media you always have to just be yourself and not try to be anyone else."
8. And Most Important, Be Nice
"There are always really positive comments [on Instagram], but there are also really, really negative comments that are so rude. When I was little, I used to get so upset and cry about them. There's no reason for you to hate on someone if you don't even know who they are. There's no reason to hate on anyone, even if you know them. But there's so much bullying, and kids are actually getting very upset. I feel like we all just need to love each other and not be mean."
Want more stories like this?
What It's Like to Get Dance Lessons from Maddie Ziegler
Inside Dancer Maddie Ziegler's Closet
A Middle-Schooler Summed Up All the Pressure Put on Girls with a Single Poem