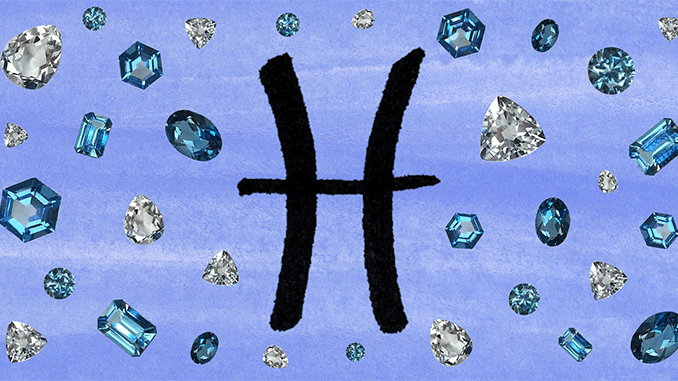 Horoscopes
December 2017 Horoscopes: Pisces
FEBRUARY 19 — MARCH 20
Illustration
Hannah Becker
When Jupiter in your adventure sector and Neptune in your sign join forces on the 2nd, the universe stands ready to catapult you into a brand new journey. It's a welcome departure from the norm, especially as Mercury retrograde in your career house on the 3rd brings more office-related headaches than usual. The Gemini full moon that same day illuminates exactly what it is you need in order to really relax, so give yourself the space and time to do just that. You'll bounce back on the 18th, when the Sagittarius full moon allows you to hit the professional reset button. By the time Mercury is direct again on the 22nd, you'll be back in the saddle. The real shift this month comes on the 19th, when responsible Saturn takes up residence in your house of groups for the next two and a half years. Under this influence, you learn who really has your back, and you become the de facto leader of any groups you're in. It's not a natural role for you, but it's one you're happy to fill. Keep it up, Pisces. We love you for it.

How a Pisces survives the holidays: Movies. There's a film-lover inside every Pisces waiting to get out, and it's tough to resist a holiday movie! It's A Wonderful Life, anyone?

What to gift a Pisces: Plants. The Pisces person has a green thumb and loves to show it off. An addition to their ever-growing indoor garden is the perfect reminder of your friendship!
Want more stories like this?
The Best Workout for You According to Your Zodiac Sign
The Hottest Places to Have Sex Based On Your Sign
The Lipstick Shade You Need In Your Life According to Your Zodiac Sign