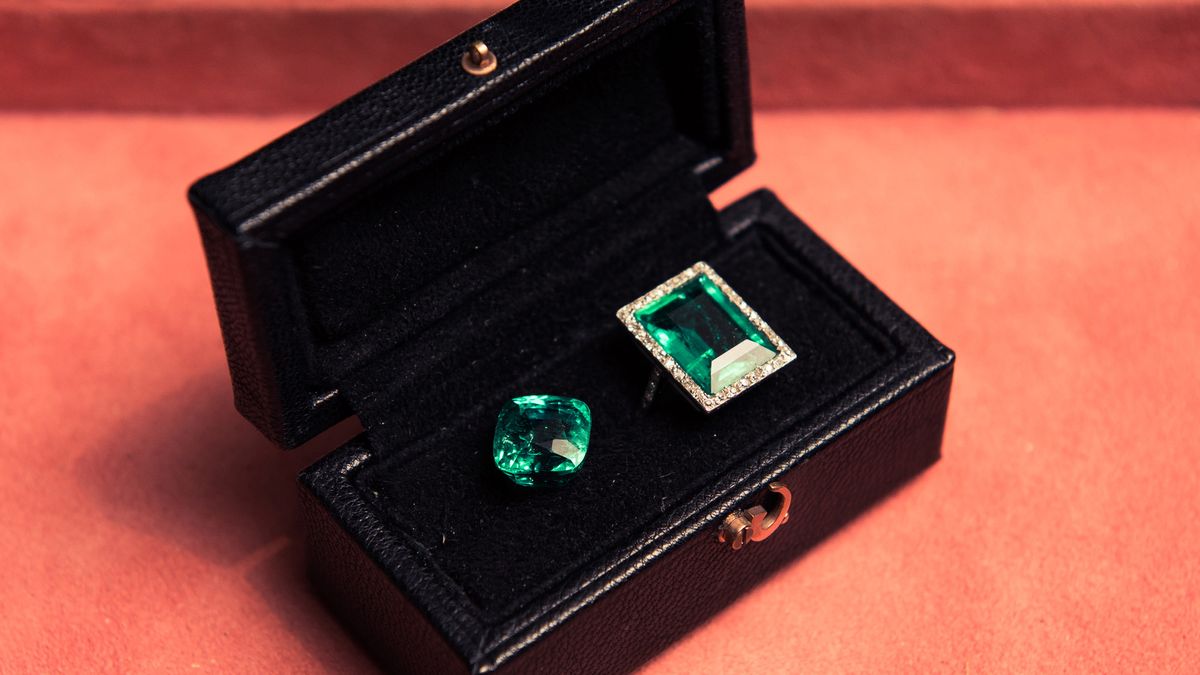 Fashion
Got an extra $300,000 lying around? There are emeralds to be had!
Welcome to our little mini series where we find the most outrageous, over-the-top, you-need-a-disposable-income gifts floating around the interwebs. There will be experiences, lots of diamonds, rare never-seen-before finds, and all that glittery jazz. Even if you don't have a spare $500K in your bank account, these are just straight-up fun to look at.
First up comes right out of Neiman Marcus' annual fantasy gift guide. For pocket change of $300,000 you can fly to Gemfields' Kagem's emerald mine in Zambia with master jeweler of all things diamond and gemstones Stephen Webster to pick our your own sparkling green stone. Stay for a couple nights to explore Victoria Falls before flying to London to turn your 7.2 carat (!) emerald into a stunning one-of-a-kind Stephen Webster ring/necklace/brooch/whatever-your-heart-desires masterpiece. Casual.
Want more stories like this?
An Antique Jewelry Collection That Broke Our Brains
I Would Do Crazy Things for This $3,750 Dress
Everything That Goes Into Customizing an Engagement Ring