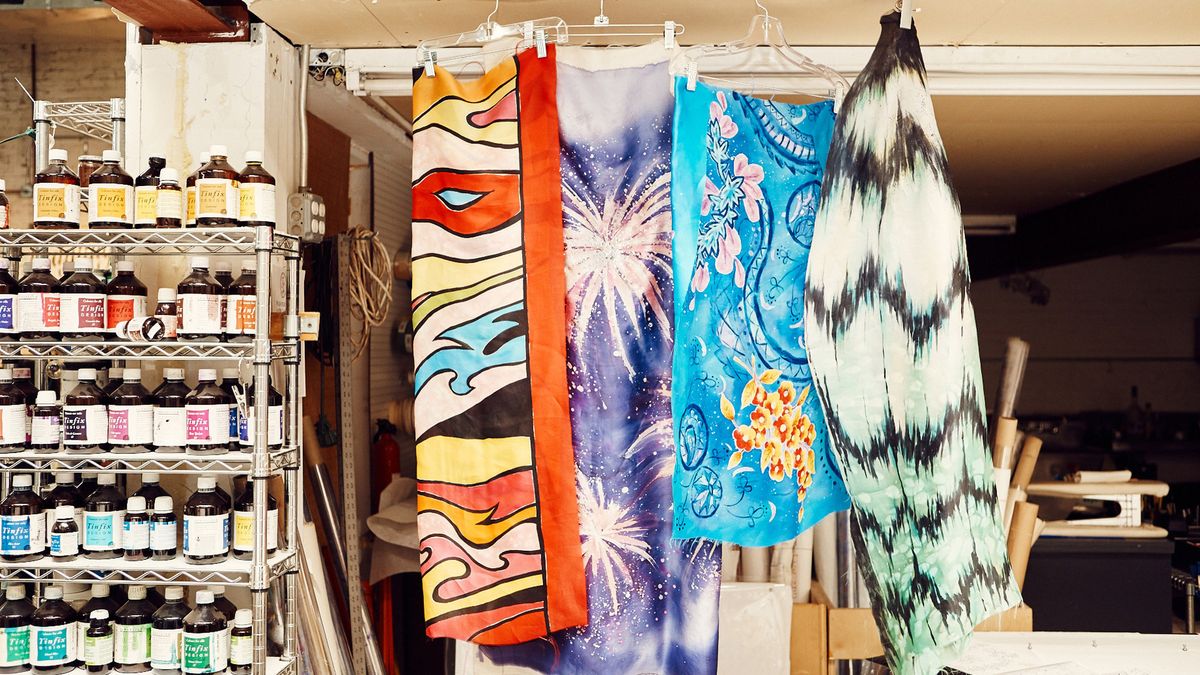 Culture
You'll never guess what goes into creating those amazing outfits.
Weston Wells
Today is the day when we can finally watch the Victoria's Secret Fashion Show in all its glittering glory. We've chatted with Angels about how they prepped (it involves a lot of squats), learned their last-minute beauty routines, and even discovered the code word every girl hears before she finally gets a pair of wings. But what about all the amazing fashion that floats down the runway year after year?
To get all the details on our favorite section of the show—Porcelain—we decided to go right to the source: Jeff Fender. The Brooklyn-based artist owns his own custom fabric painting studio, designing and creating costumes for dozens of Broadway shows as well as several musicians' tour outfits (Katy Perry and Madonna are among his fans). But for the last eight years, Jeff Fender Studio has contributed some of the most incredible creations to the annual show. Remember that green butterfly outfit that Gigi wore last year in Paris? That was all thanks to Jeff and his team hand-painting for days. "That was a lot of fun to paint," he reveals after showing us around his studio space—including a sneak peek at all the VS garments. "The Broadway stuff we do is fun and interesting, but this is always a little more artistic."
Click through to find out how the lingerie giant recruited him, what goes into creating a custom garment for the show, and the dream section he'd love to see the Angels wearing next year.
---
1 / 21
"I started working in theater designing costumes, and then the fabric painting came later. The thing I liked about theater was being a fashion designer for every period. [laughs] Like you were doing a show, and you were the best fashion designer of the 1920s or the 18th century or whatever, so you have to really pull from every kind of [era]."