Shopping
If your friend is anything like mega-stylist Dianne Garcia, they'll go crazy over these gifts.
We've all got one of those super dope friends who always has the perfect, effortless mix of designer and streetwear on. While they may not call their 9-to-5 styling the likes of Kendrick Lamar, SZA, and Schoolboy Q like our ultimate girl crush Dianne Garcia does, we're going to guess they'd be just as hard to buy a gift for. After all, what do you get someone who has intimidatingly good taste? Taking inspo directly from the cool and down-to-earth stylist for what to buy our equally cool, street-loving friends, we put together a list to fill your shopping carts with.
---
Leave the sneaker shopping to them
Probably not what you expected us to suggest for the streetwear-obsessed, but when it comes to sneakers, your friend is likely very sneaker-specific. If they aren't already being gifted the sneakers on their wish list, they probably have some other sleuth-y way of getting them. Instead, stick to patent, silver, and over-the-knee Balenciagas—it's a bit unexpected, but they'll love it.
A good accessory goes a long way
There's no better way to elevate a full sweatpant look than by throwing a designer bag on your arm. Or to dress down a dressier outfit than with a hat or scarf—it's about balance. Grab any of the below, and she'll be certain to open it with a smile on her face.
Get something for the home too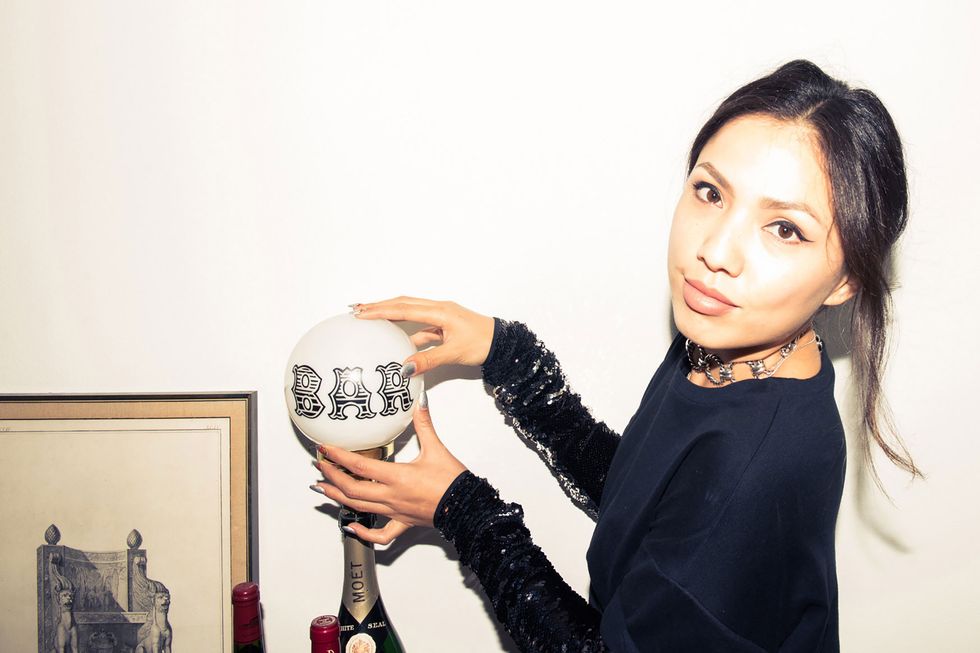 In our experience, when someone has great style, it usually extends to their home. If your friend doesn't own a bar cart yet, get her one, and if she does, get her something shiny and fun for it. Decorative pillows or a canister (to stash her green) should do the trick too.