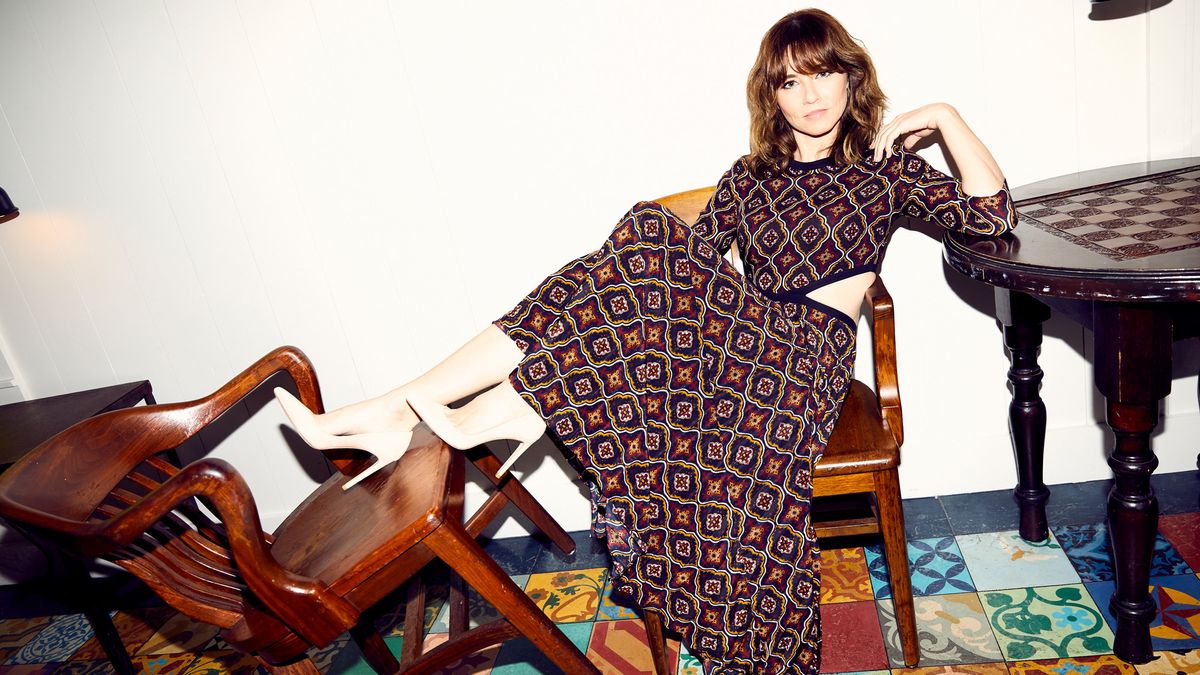 Celebrity
With a few exceptions.
Tristan Kallas
While many actresses have a single role they're often associated with, it's hard to pinpoint just one for Linda Cardellini. Sure, she'll always be Lindsay Weir from Freaks and Geeks, but she's also Meg Rayburn from Bloodline, Velma in Scooby Doo, and, most recently, Sara in Daddy's Home 2, which is out in theaters now.
Speaking to Cardellini via phone, during a break while filming an upcoming horror movie, The Children, she tells me this sequel picks up right where the last movie left off: with tension between Sara's ex-husband, Dusty, and her new husband, Brad. "Then, our daughter and son realize they don't like sharing holidays, so we come up with this great idea to have a together Christmas," she explains. "It ends up including the grandfather, Dusty's new wife, and, eventually, her ex-husband. It's a lot of people in one big family coming together under one roof for Christmastime." Clearly, hilarity ensues.
Our conversation about the movie leads to one about the holidays, and then we're talking about the aforementioned horror film and her crazy-good career thus far. So what will it take to get a Freaks and Geeks reunion? Would she ever reunite with Reese Witherspoon, aka her Legally Blonde costar? And what does Linda's dream role look like? Check out her answers to those questions and more—along with photos of Linda looking fierce at The Bungalow—ahead.
---
The whole cast is great, but what was it like working with John Lithgow?
"He is one of the nicest guys. I worked with him for one of my first jobs on 3rd Rock from the Sun. I played this girl in high school [who] was kind of a tough girl named Lorna. So I met John many years ago, and we've seen each other many times since and have been waiting for a real chance to work together. So it was wonderful to be able to work with him."
Are you excited for the holiday season?
"I'm very, very excited. I have a five-year-old, and watching her with the holidays is one of my favorite things. Also, we travel and aren't always in the same place all the time, so the holidays are the time that we get to see everybody and celebrate together. But watching my daughter, and Santa coming, and doing all of that fun stuff, the holidays have taken on a totally new life."
And you're filming a horror movie at the moment?
"I just came from set where I am running and screaming in horror. I've been very fortunate because I've been able to do all different kinds of [genres], which was the part of being an actor that was always so alluring to me. I sort of always have to pinch myself that I get to do this for a living. I told my daughter I'm very lucky, because she loves make-believe too. I was fortunate enough to make a job out of something I loved doing as a child."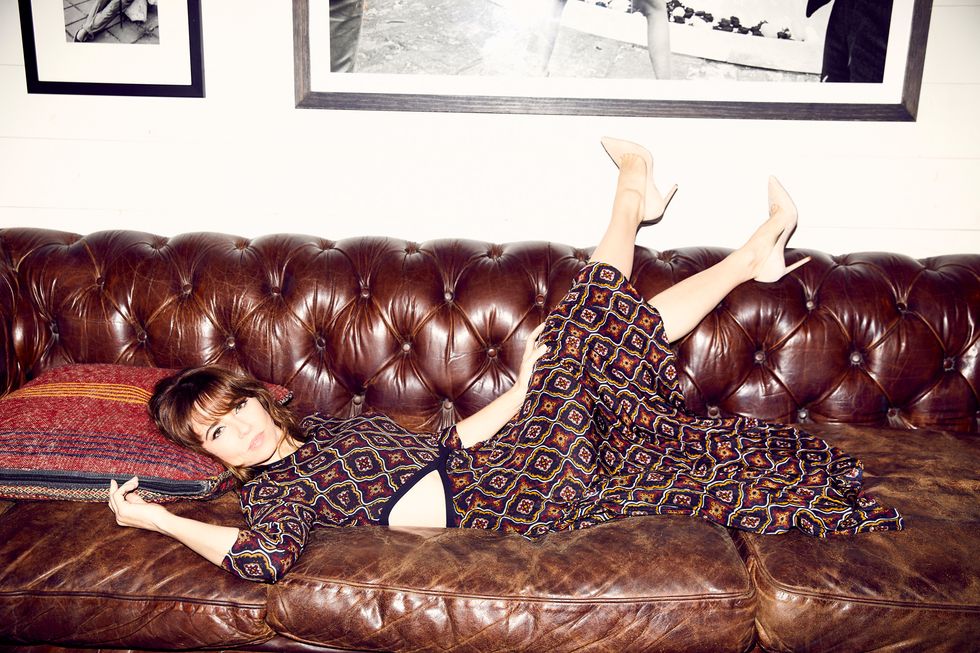 I guess because of Netflix, I also feel like there's a renewed interest in Freaks and Geeks:
"It's amazing to me, because back when it got canceled, we were heartbroken. We loved the show, all of us who were on it, and the idea that it would go away and nobody would ever see it again was devastating to us. Being on Netflix, and now with all the different ways you can watch things that used to exist and no longer do, it's incredible how many people continue to find it and become fans of something that we did such a long time ago."
Do people ask you if you would ever do a reunion?
"People do ask! If everybody was coming back and we were doing something really cool and interesting, then of course. But I think it's pretty hard to duplicate a high school show when everybody is well beyond [that age]."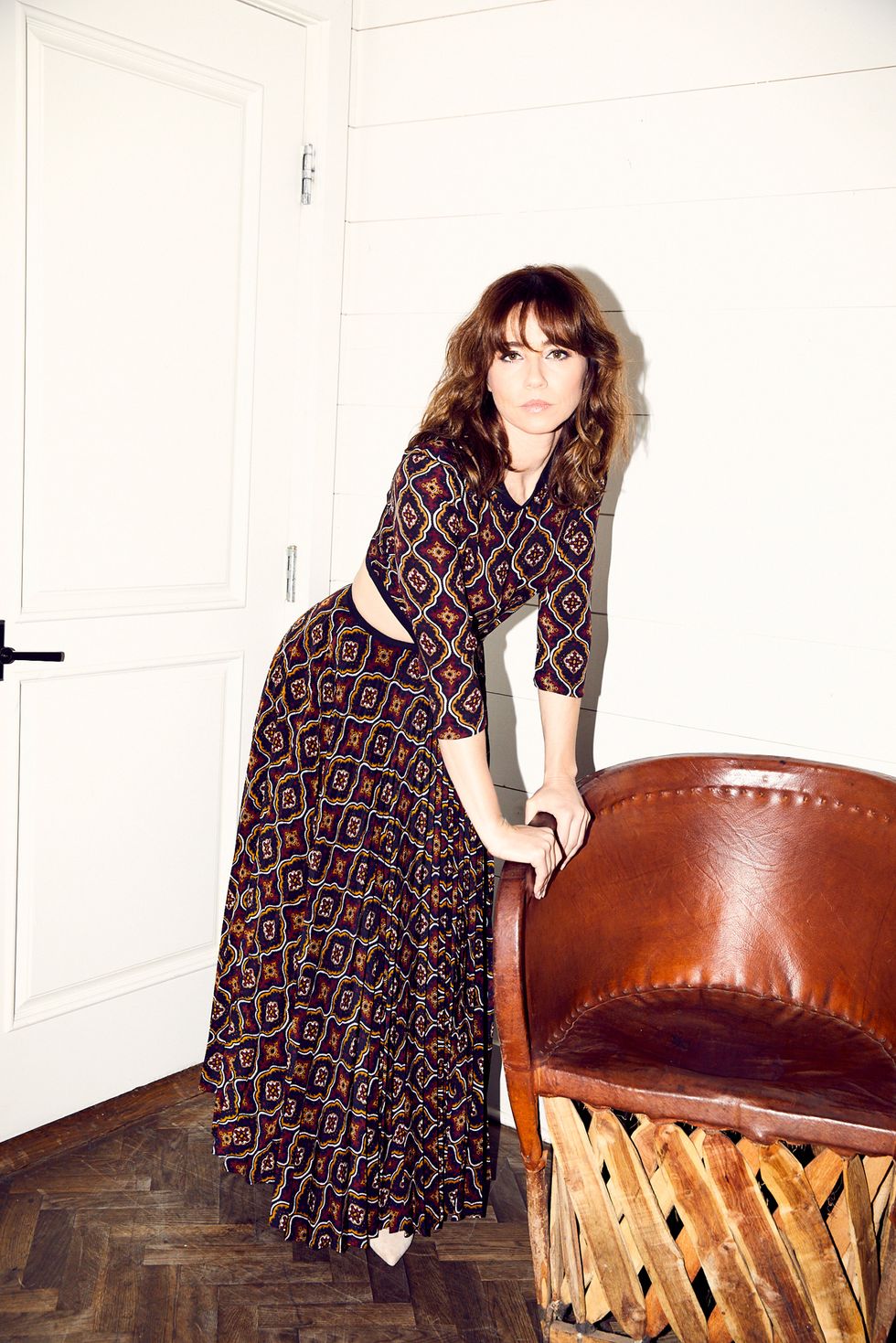 For some reason, I also always think of your role as the stepdaughter, Chutney, in Legally Blonde:
"I loved that script when I read it, and I remember at the time, just thinking it would be so much fun to be this sort of like, straight murderer. I had a great time making that movie."
Would you ever work with Reese Witherspoon again?
"Oh my God, of course! She's amazing."
Do you have a dream role?
"I've been really fortunate to have some great roles. No matter how long I've done it, I still feel like I'm just starting. And I still have so much more to do. So I'm always hoping that my dream role is sort of right around the corner."
Want more stories like this?
TV Shows We're Really Hoping Will Get Rebooted
Getting Ready for the Oscars with Busy Philipps
Emmy Rossum Wants Us to Stop Measuring Ourselves against Other Women