Diamond Week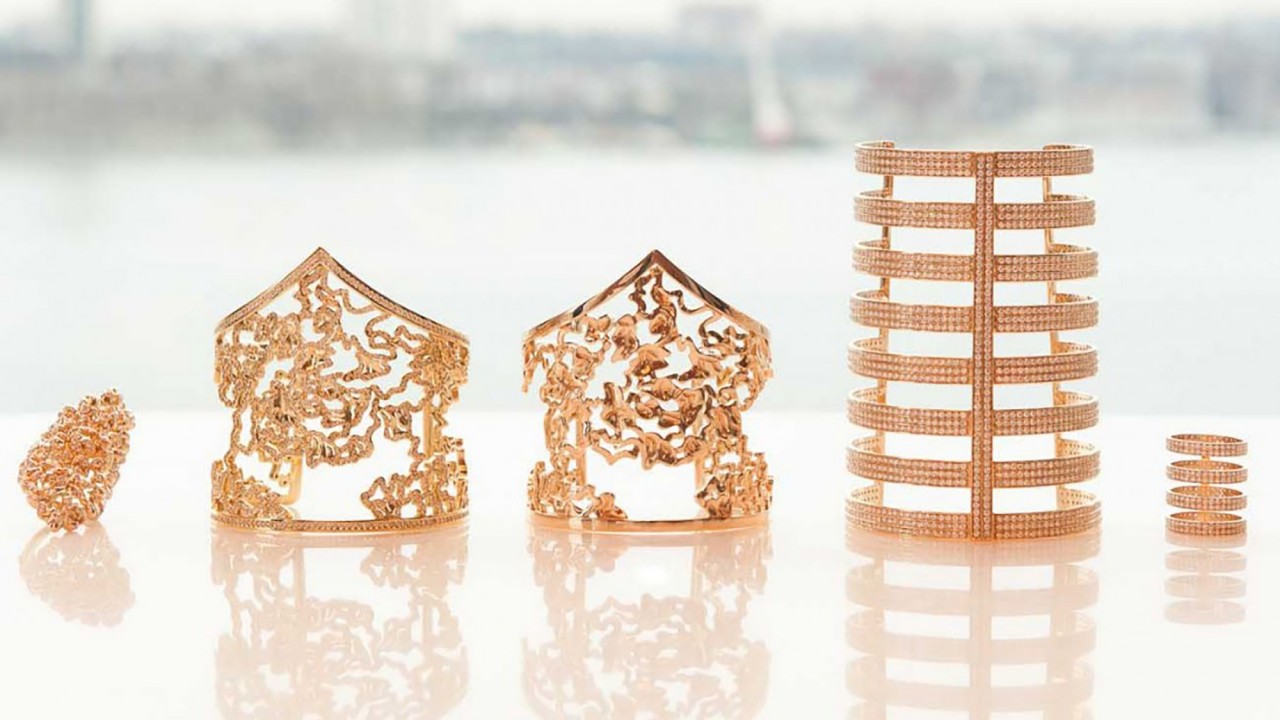 18 Pieces of Jewelry We Want Right Now
Ice, ice, baby.
If you've noticed Coveteur looking extra glitzy over the past few days, you're not imagining things. It's Diamond Week, aka one of our favorite weeks of the year, and we've been talking jewelry designers, antique baubles, and diamond pieces at every price point you should definitely gift yourself. Looking at all of these jewels called to mind the bling-y accessories we want for ourselves—from the understated to the over-the-top. Here's all 18 of them.   
---
LEAH FAYE COOPER
FEATURES EDITOR 
1. Amrapali 18-Karat Gold, Silver, Emerald and Diamond Earrings: In my personal ranking of precious gems, emeralds are neck and neck with diamonds, making these beauties my dream earrings. They may scream black tie, but if I were to own them, you best believe I'd wear them everywhere from the bodega to the office—how could I not?
2. Carlos Udozzo 42 Emeralds Necklace: I'm not sure what happened after I saw this necklace for the first time, because I momentarily passed out. It's a timeless design that also feels very modern, which I love. Pardon me while I go purchase a lotto ticket.
3. Nikos Koulis Black Gold Ring with White Diamonds and Rubies: I've been a fan of all things Nikos Koulis for a while, and I'm especially taken with his Classic Moments collection. Diamonds and rubies are an obvious draw, though it's the black gold that really makes this ring pop.   
---
HANNAH BAXTER
ASSISTANT EDITOR
1. J.Hannah Venn Ring with Pavé: If you're looking for the epitome of delicate, *cool*-girl jewelry, may I direct your attention to absolutely everything in designer Jess Hannah's collection. I already rock her Oval Pinky Signet (custom-monogrammed, of course) on the daily, and I think this subtle pavé stunner would fit next to it quite nicely.
2. KATKIM Floating Baguette Ear Pin: For those who are even minutely adept at social media stalking, you've definitely seen these incredible ear pins all over Instagram lately. They're made-to-order from KATKIM, my latest fine jewelry obsession, and the floating baguette version is absolutely to die for. Baddass and bling-y—my favorite.
3. Azlee Single Burst Choker 18k Yellow Gold + Diamonds: Baylee Zwart is the genius behind art-deco dream label Azlee, and I could easily drop paycheck after paycheck on her designs. I've been craving a sparkly new necklace to pair with my Vale Bead Chain Choker, and I can't click Add to Cart fast enough on this one. Are you listening, boyfriend?
---
JODI TAYLOR
ASSOCIATE EDITOR
1. Rihanna Loves Chopard Diamond Earrings: No, it's not simply because Rihanna's name is attached to these earrings that I love them. I genuinely think they're perfect, even without her endorsement. I'm not one for a ton of bling in my ear and often favor mismatched earrings, and these babies fit both categories perfectly.
2. Suzanne Kalan 18-Karat White Gold Diamond Ring: I'm never not searching for new rings to purchase. More specifically, rings covered in diamonds. I can see this one fitting in with my collection quite nicely.
3. Roberto Coin Micro Diamond Hoop Earrings: You'll be hard-pressed to find a day where I am not wearing hoop earrings. My collection of them comes in all different shapes and sizes, but I have yet to add to it large hoops encrusted with a million little diamonds. There's no other way to put this: I *need* these in my life.
---
LAUREL PANTIN
EDITORIAL & FASHION DIRECTOR
---
SAMANTHA SUTTON
EDITOR
---
TARA GONZALEZ
ASSISTANT EDITOR