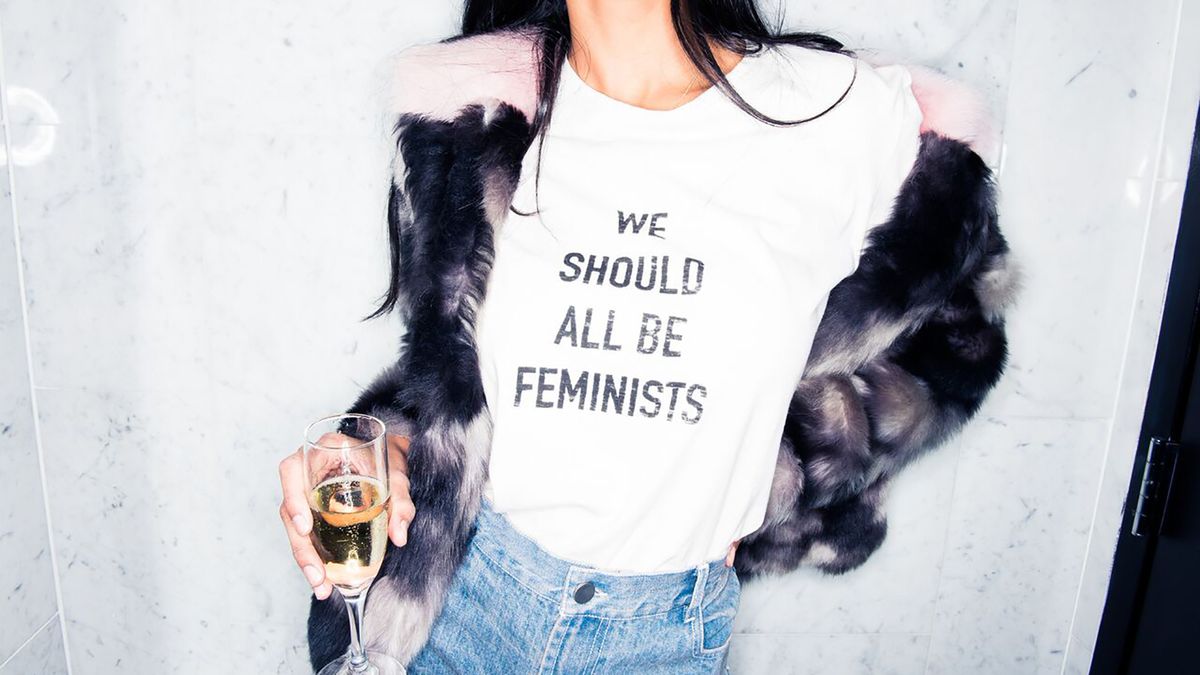 Living
12 Truly Good Things That Have Happened Since Trump Was Elected
Hey, it's been a weird year.
There's no easy way to sum up the last 12 months since the presidential election. From where I sit, it's been a long string of extremely dark situations punctuated by moments of optimism and empowerment. And it's been weird. I've never felt such shock and confusion incited by our own countrymen, but I've also never witnessed such gut-level patriotism and fearless civil participation. Today, one year after the election, I'm in the mood to focus on the latter: the good stuff. And, in the spirit of moving forward on an anniversary that is otherwise bleak, I'd like to throw in a few non-political triumphs as well (I'm looking at you, medical breakthroughs!).
In no particular order and most certainly not to completion (please hit us up on Twitter or Facebook with your own good things!), here is what we can feel good about from the last 12 months.
---
Women's March
Without a doubt, this national event was the moment everyone at Coveteur HQ remembers as the most positive since the Trump election. Talk about a "where were you?" experience. Pussy hats, ingenius homemade signs, and, of course, who could forget the three-million-person turnout? If I remember correctly, wasn't that also about the same number of additional votes Hillary Clinton received above Donald Trump? Huge.
Record Fundraising
Non-profits like the A.C.L.U., Planned Parenthood, Anti-Defamation League, and Trevor Project saw a ton of donations pour in after the election. In fact, in the weekend following the executive order banning refugees and citizens from seven Muslim-majority countries, the A.C.L.U. received more than $24 million online, which is about seven times the $3.5 million they received in all of 2015.
Representation in Entertainment
There were a lot of triumphs for people of color at the awards shows this year, when these red carpet events are normally called out for being #sowhite. As our features editor Leah Cooper wrote to me: "Donald Glover winning two Golden Globes, Sterling K. Brown and Riz Ahmed taking home Emmys, Viola Davis and Mahershala Ali winning Oscars, Barry Jenkins and Tarell Alvin McCraney's Best Picture win for Moonlight…the brilliance of Hidden Figures and the hilarity of Insecure. It was all well-deserved, but amazing and uplifting nonetheless. I'm so proud." That's not to say that we think everything is all OK now—there's still a ways to go for better representation and recognition—but things did feel like they were moving forward this year.
Civilian Hurricane Relief
The natural disasters on our home turf this year have been some of the most devastating, and they all seemed back-to-back. Not to mention the seriously questionable relief efforts from the government. However, few things have given us chills like watching citizens both affluent and not come together to support their fellow Americans. The highly publicized efforts of Bethenny Frankel, who has flown more than 40 airplanes full of supplies down to Puerto Rico, is just one example. She's still providing relief, and so can you.  
Breakthroughs in Alzheimer's and Cancer
Without butchering the specifics of the science, let's just say that some of the advances made in medicine this year have been extremely cool. For example, scientists in Spain found new pathways that could potentially prevent cancer cells from multiplying. And in a small study in California, Alzheimer's patients who received blood transfusions from younger people (ages 18 - 30) had small but significant improvements in their ability to perform daily tasks. Both studies were led by female scientists.
Hard News Subscriptions
As The New York Times CEO Mark Thompson told CNBC, Trump's election was like "rocket fuel" for subscriptions. And the Times aren't alone. Back in March, TechCrunch reported on the resurgence of hard news subscriptions since November 2017: "The New York Times picked up 130,000 new subscribers last November—10 times their average monthly growth rate. Subscriptions at The Wall Street Journal spiked 300 percent, the LA Times went up 61 percent, and Vanity Fair picked up 13,000 new subscriptions in one day. The now-profitable Washington Post is hiring 60 new writers." That's real news, my friends.
The Eclipse
Nothing like a once-in-a-century celestial event to help put things into perspective. Not only did we take hella selfies in nerdy glasses, but the eclipse gave us a unifying occasion that was in no way political. Even if it only lasted for two minutes in any given location. We also got this clever meme (OK, which somehow did make it political) and, to hear astrologers tell it, an opportunity for a fresh start. There were other major outer space headlines: NASA discovered the kilonova.
Fashion Goes No-Fur
Under the direction of chief executive and president Marco Bizzarri, Gucci teamed up with Fur Free Alliance to stop using fur starting with the spring/summer 2018 season. "It's not modern," he told Business of Fashion. And, earlier this year, e-tailer Yoox Net-A-Porter announced they would no longer sell fur. Calvin Klein, Ralph Lauren, Tommy Hilfiger, and Armani are other major houses that ceased the use of fur in years past.
Alec Baldwin on SNL
There's something so insanely satisfying about watching Baldwin slay his impersonation of the president on Saturday Night Live. It makes me feel a little less crazy to be reminded that everyone else sees the ridiculousness that I see, too. While the threats the president poses are anything but a laughing matter, at least we have a weekly reminder of our own empowerment and free speech.
Baby Elephant Rescue
Can we talk about this baby elephant swimming after being rescued from an animal snare in Thailand? *Tears*