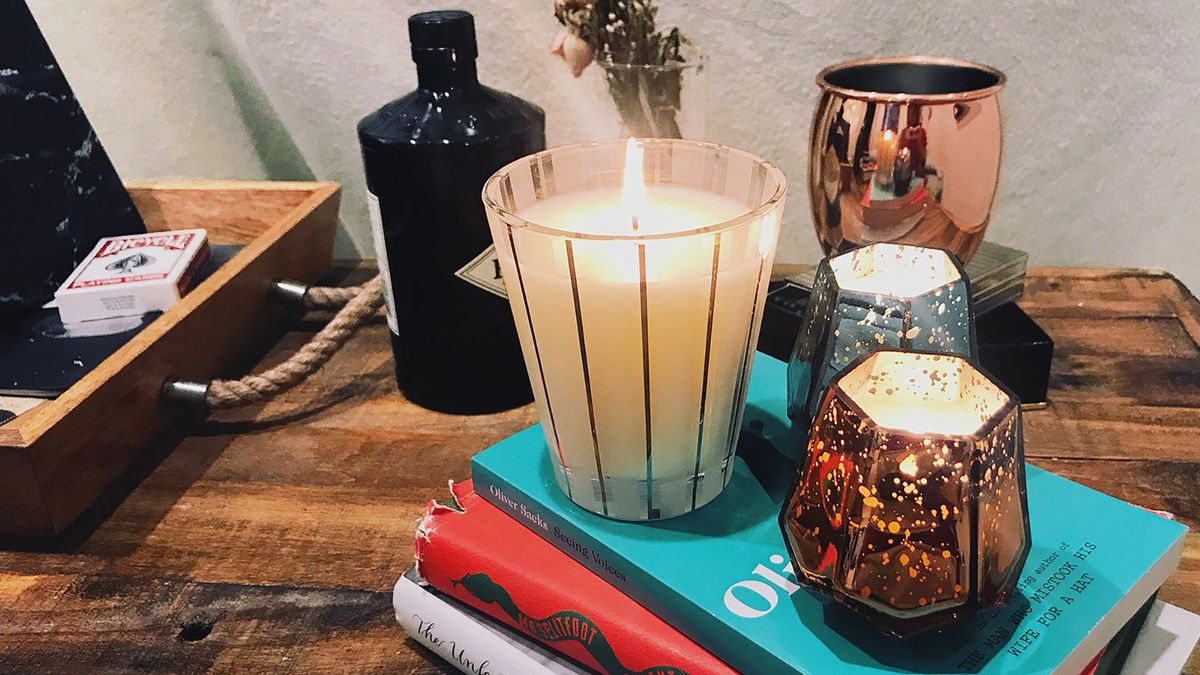 Decor
Step one to holiday-ifying your home is stocking up on delicious-smelling candles.
Bustle and Coveteur are working together to bring you the best mix of the season's hottest releases, shopping tips, and gifting ideas in ways that are both inspirational and attainable. Check The Holiday Edit channel weekly to see what we're up to.
In the grand list of things that are good about winter, holiday candles land pretty close to the top for a solid chunk of people. The spicy, pine-y, sweet, and sometimes boozy fragrances of the limited-edition scents that start to hit shelves in late fall seem to draw in shoppers more than their springtime counterparts. In fact, according to the National Candle Association (yes, that's a real thing), about 35 percent of candle sales happen during the holiday season.
But with the rise of social media, the scent isn't everything: You also need a candle that'll pair well with all the Instagram photos you plan to take while hiding inside, away from the horrific winter winds. Of course, your favorite candle brands are delivering on all fronts. Whether you like a minimal white votive or massive, gold-plated five-wick, there's a candle on this list that'll slot into your grid perfectly. Oh, and of course, they all happen to smell amazing, too.
---
1 / 19
Fir & Mint
Between the green wax and the gold unicorn label, have you ever seen a candle begging to be photographed more?! If you're really into the mystical motif, you can buy
a set of three
 that includes a dragon and phoenix print as well.