How to Look Expensive on Your Wedding Day
White Rose Collective founder Teddi Cranford is shaking up the bridal industry.
Career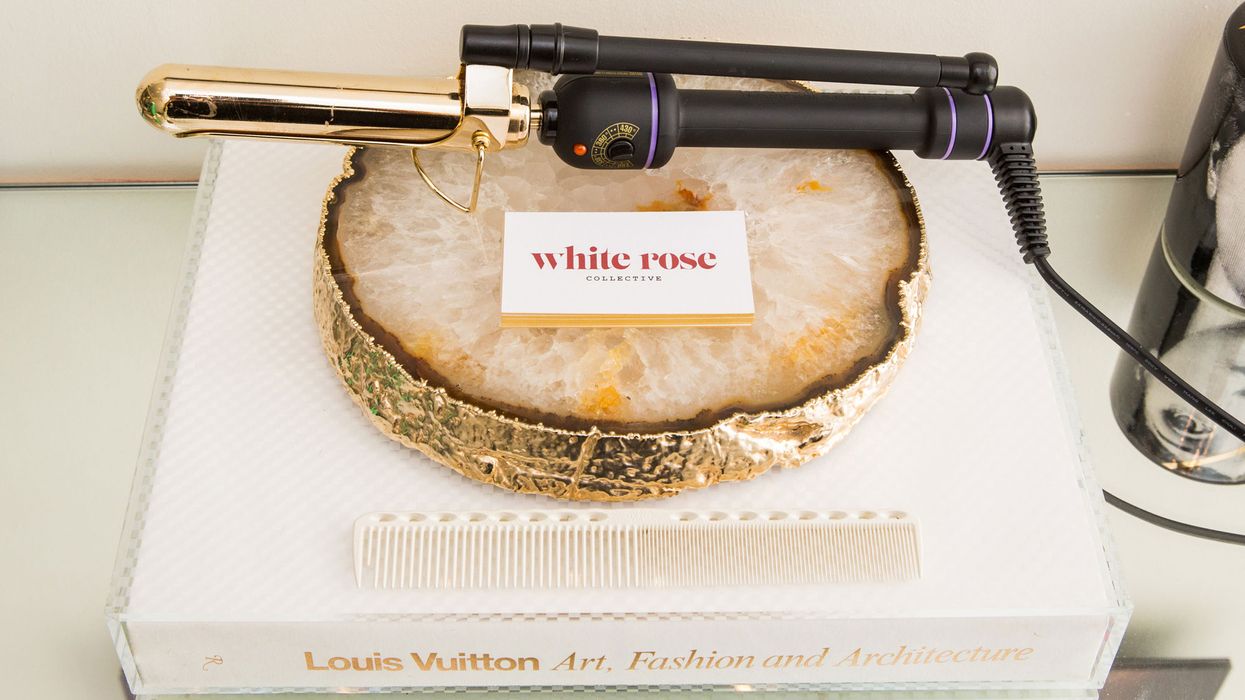 We all know there's a *ton* of work to be done in preparation for your wedding day. The venue, the food, the music, the dress—the list goes on and on. But for us, the hair and makeup look is at the very top of our priorities, especially since you'll be looking at these photos for years to come. So, where do you turn when you want to look like a stunning bride on your big day, but also not stray too far from your personal style? May we recommend fashion industry veteran Teddi Cranford, the founder and lead hairstylist of White Rose Collective in New York.

Cranford has made it her mission to reinvent the traditional ideas of wedding beauty and instead offer brides a more sartorial-inclined experience. With a roster of stylists who, like her, have honed their chops backstage at the world's chicest fashion shows (think Dolce & Gabbana, Valentino, and Dior), she is passionate about creating a more editorial experience, not dissimilar from designing a photo shoot for your favorite magazine. Gone is the notion of a hysterical bridezilla barking orders at everyone within earshot; rather, the laid-back and undeniably cool Cranford is replacing her with a modern, fashion-forward bride who is excited to collaborate with a team of equally passionate artists.

We stopped by the White Rose Collective salon to learn how the founder progressed from a 24-year-old stylist at Bumble and Bumble, to assisting the legendary Guido Palau, to revolutionizing the wedding industry, all while planning her own ethereal Portland wedding (and deciding to walk down the aisle to Black Sabbath!).
---
How did you get your start in the beauty world?
"I moved to New York to work in fashion [when] I was 20. I didn't know anyone [but] I quickly got a job at Bumble and Bumble. It was the only place that I really knew, [and] at the time they had such [a] great group of people that were doing shows in Paris and Milan. I did my apprenticeship, but I got into more of the styling stuff. I assisted Laurent Philippon and Jimmy Paul, and that role left me super intrigued and wanting more."
When did you begin working with Guido Palau?
"I think I Googled or talked to somebody like, 'Who is the best person you've ever worked for?' I knew of Guido, but I was 24. I was still so wrapped up in the Bumble world that I didn't really know the extent of the Guido situation. I did my research and was like, 'Fuck! That's who I have to work with!' So, I reached out to one of his crew, Tomás, who is now one of my best friends, and was like, 'Get me on his show, please!'"
What was the first show you worked together?
"My first with Guido was the Fashion Night Out show with 150 hairstylists and Gisele, Naomi, and Karolina and all those people. I was like, 'Crap! How am I going to stand out with all these other hairdressers?' I remember getting into it, and they split us up into teams. I thought it would be the smartest to go with the team that had the hardest style to do, and I quickly learned, like, 'No, I have to be where the celebrities are.' So, I ran over to Karolina Kurkova and started assisting one of Guido's main people. The next thing you know, I was gluing extensions in her hair. The next day, they called me and were like, 'What are you doing tomorrow? Can you be in Milan next week and Paris the following?' Everything changed [in] five seconds. Then I worked with him for a solid five years. I was doing everything. Men's, women's, couture, all the editorials, full-on."
Why did you decide to pivot away from editorial and start working in bridal?
"I'd say four years into [working with Guido was] when I kind of burnt out. It was such a rat race. I saw so many people come and go on his team in the short period of time that I was there. I was always really drawn to the Dolce & Gabbana, and the Dior, and the Valentino. I really got into making these girls into the essence of women, at those shows especially. [Then] I did Pamela Love's wedding, and Vogue covered it. I felt on the map at that point. I was like 'Oh, wow. Vogue is covering this wedding. It's not like the insanity of fashion.' The pressure wasn't there. It was my own thing. I kind of took that wedding and ran with it."
 
Why is it important to you to promote a unique atmosphere for your stylists?
"[Aside] from the service you're getting [as a bride], I felt like I could create an additional source of income for super talented people if I narrowed in on the right type of client. [Also], weddings have a super bad rap. I want to be the place where freelancers feel like you can do weddings exclusively with us, and we'll give that amazing client experience, and you can just go on and be a creative, and cut all the bullshit out. Cut the talk about money, cut the scheduling out. We'll do that for you and you can just work."
How are you taking away the negative connotation of "bridal service" from the bride's point of view?
"Off the [bat], you're filling out a questionnaire. We need to know your personal style. I want to know your venue. I want to see your photo, get a sense of you. All of these things—the hair, the dress, the venue—play a part in the concept you're trying to pursue. It's our job as stylists to make everything shine. [Our bride] is a woman who has a good sense of self. It's a woman who truly values the 'getting ready' part of her day. [For] me personally, if I don't feel good, then my night's going to be crap. If my dress is fitting weird, or if I have wonky makeup, bad hair, that would suck. So, I think it's somebody who really can put a value on the beauty part of the day but also understand where we're coming from. You're getting an elevated beauty experience because we want you to look like the best version of you."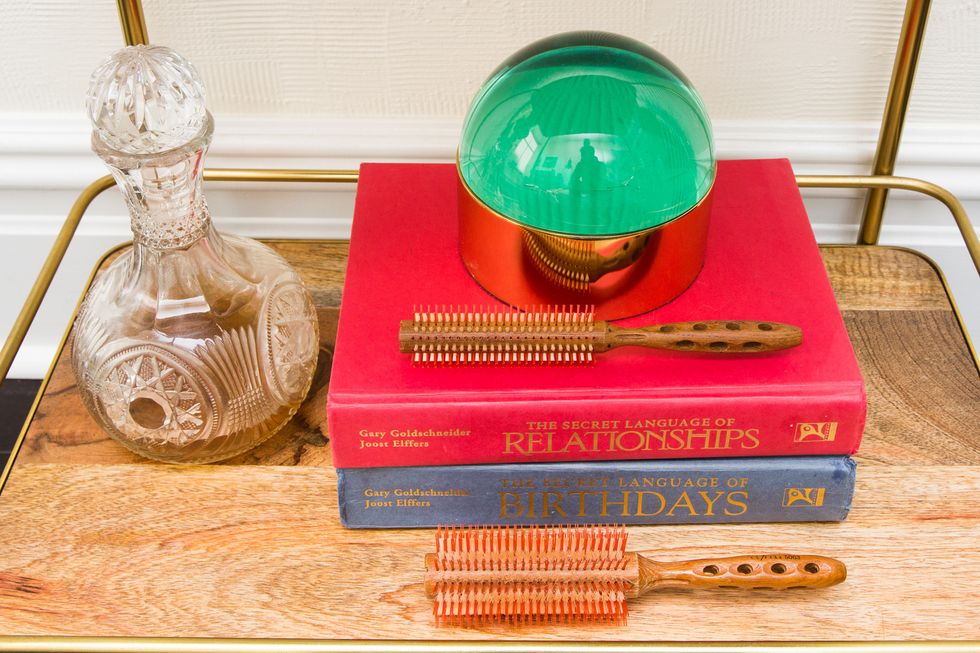 Are there any weddings you've done that stick out in your mind?
"One of the first big weddings that I did—this bride named Caroline—was amazing. She had four different events, and she wore this Valentino jumpsuit, and I did the Valentino braid that was happening that year. Then she wore a Dolce outfit, and we did full-on Dolce hair. It was the most I've ever been influenced to do something directly with a client because they were wearing a designer."
You're also engaged yourself. What is your plan for your wedding day look?
"I'm going to find a kimono and have it made into a dress, kind of '40s-style. Very elegant. I want it to just drip off my body. I want it to be the perfect look. When I told [my fiancé] I'd be down to walk down the aisle to Sabbath, he was like, 'Really?!' I'm like, 'Yeah! People are coming all this way!' My friend was joking [when] we were talking about the wedding. He was like, 'It sounds like you're planning like a theater performance.' I want people to go for it. Wear that fur that's been in your closet forever. Wear the crystals on your head. I don't know. Whatever you want to wear. It also makes for better photos, right? Everybody really turns up and has so much fun and feels good."
Want more stories like this?
The Ultimate Bridal Beauty Timeline
The Fashion Insider's Guide to Weddings
A 1-Month Beauty Prep Timeline for Procrastinating Brides