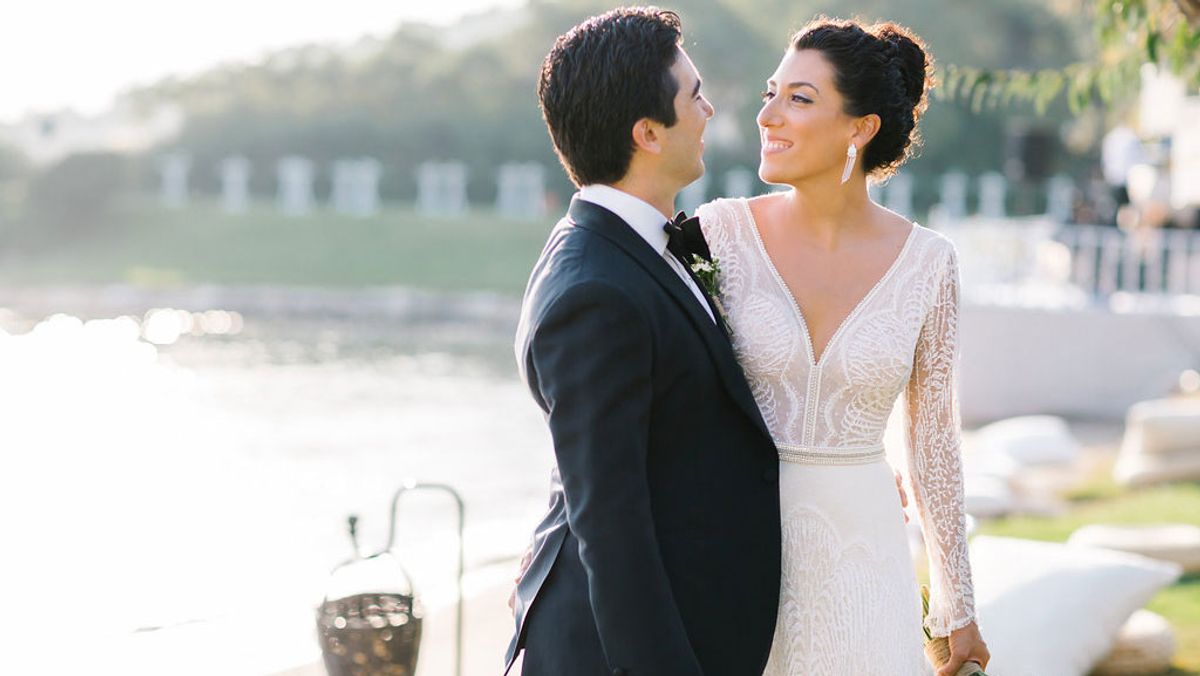 Weddings
Selin Kent knew what she was doing. Especially when she pulled up to the aisle on a pontoon boat.
If you haven't noticed, we have weddings on the brain. So when we heard that New York-based jewelry designer Selin Kent—who is known for her fine and elegant pieces that incorporate 14kt gold and precious stones—was heading back home to Turkey to say "I do" to now-husband Berke Nayman on the beautiful Cunda Island, surrounded by olive trees, we knew we needed (and so badly wanted) to see every detail of the special affair. Believe us when we say it didn't disappoint.
Kent pulled up to her wedding—which was on the edge of the island, with the actual altar being on a dock—on a pontoon boat (decorated with beautiful flowers, of course), wearing a stunning long-sleeved Lihi Hod dress with lace and tiny crystal detailing. Of course, Kent designed both her own wedding jewelry and her husband's for the night: the redesigned engagement ring and wedding bands, cuff links and tuxedo studs, earrings, and a thin gold cuff (engraved with the wedding date and set with Nayman's birthstone). The dinner setting looked like something out of a fairy tale with large round tables, wooden chairs, overhead string lights, and an abundance of flowers.
As the sun set over family and friends, rows on rows of string lights twinkled. Our favorite story she shared from the night? Towards the end of the evening, the entire wedding party and guests attempted one massive group hug and broke the stage. No one was hurt, thankfully, but it did make for one memorable story.
---