WWWRN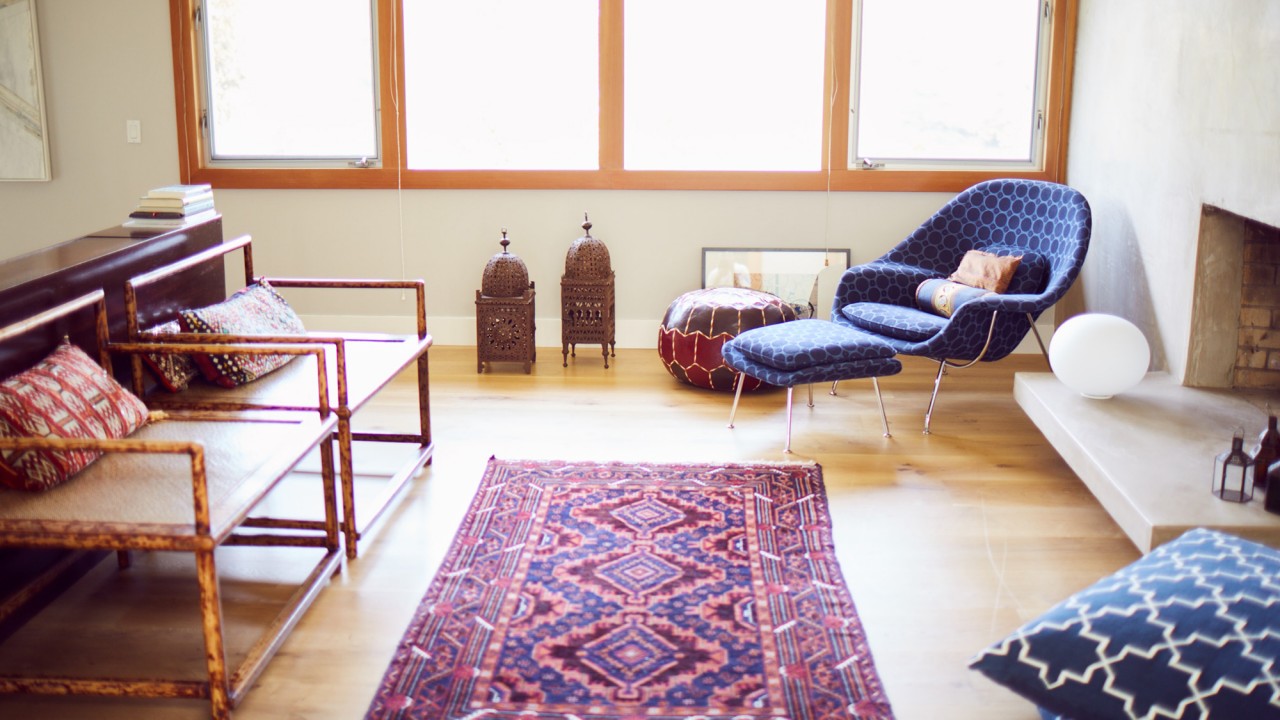 All the Home Decor Pieces We Want Right Now
From classic to kitschy to avant garde.
"Live Your Best Life" is a mantra we swear by at Coveteur, and as you know, that extends far beyond what you wear, the places you travel to, and the beauty products you invest in. Living well also means that your home is a sanctuary that's both comfortable and reflective of your personal style. You don't have to own a mansion or a penthouse; it can be a small apartment and still beam with boho vibes, expensive elegance, modern appeal, or whatever else feels right for you. It's all in how you decorate it. From a $3K Italian leather chair to a $10 vase, here are all the home decor items we want right now. Hopefully some of them can help you live your best life, too!
---
NOAH LEHAVA
SENIOR EDITOR: HEALTH AND WELLNESS
1.  Dinosaur Designs Resin Bowl: My best friends brought me back these beautiful olive wood salad servers from their honeymoon in Kenya, but I realized I didn't own a salad bowl. This one by Aussie brand Dinosaur Designs is the perfect complement to their gift.  
2. Coming Soon Faux Fur Armchair: Tell me you don't want to curl up in this chair and never get up. Tell me.
3. Three Antique Romanian Cooking Vessels: Recently, I've developed a love for pottery, mostly terracotta, and I always envision it as floor decor. This collection of three fire-blackened Romanian pots from the 19th century belong with me.
---
LAUREL PANTIN
EDITORIAL & FASHION DIRECTOR
1.  B&B Italia Chair: This chair has everything: It looks unbelievably comfortable, and it looks unbelievably chic. I want it.
2. Lobmeyr Candy Dishes: I would never, ever in a million years have a need for a candy dish, but don't these make you want to be that kind of person?
3. Land of Nod Rug: Yes, Land of Nod is for children, but how can you resist this Charley Harper ladybug rug?? Ladybugs are good luck, and this is the cutest thing ever.
---
BROOKE BUNCE
SOCIAL MEDIA MANAGER
1. Dusen Dusen Rocks Bedding: While I already have the Dusen Dusen Fruit Bedding (probably the most talked-about thing in my entire apartment), I think I may just need to change it up now that their new home collection is set to launch.
2. Brian Giniewski Drippy Mint Cup: I've been a fan of Brian's ceramics from afar on Instagram for way too long, and it's time I finally sprung for one of his whimsical, drip-painted dishes.
3. CB2 Mint 3-Drawer Filing Cabinet: At 26, I should totally have all my important papers in one place in my apartment, but somehow I still…don't. Enter this cool filing cabinet. Maybe organizing my insurance forms will be fun now?
---
MEG GEGLER
AUDIENCE DEVELOPMENT COORDINATOR
---
LEAH FAYE COOPER
FEATURES EDITOR
1. Baja East for Hutch x HHH Pillow: I like the idea of decor that's uplifting without being cheesy. This pillow (which I'd probably display on a shelf so as to not spill wine on it) fits the bill perfectly.
2. Hanging Glass Display Frame: Over the past few years there's been a steep decline in the number of pictures I get printed and framed; like many, I just keep them all on my phone. I'm making an effort to change that though, because photos are my favorite type of decor. I'll be getting one of these and promptly filling it with pictures of my adorable nieces and nephews.
3. Potted 65" Fiddle Leaf Fig: I love plants, but since it's impossible for me to keep them alive, I only buy faux ones. I'm currently eyeing this one for a bare corner in my apartment.
---
HANNAH BAXTER
ASSISTANT EDITOR
1. Cold Picnic Man In Shower Rug: My love for Cold Picnic knows no bounds, and this rug in particular is destined for my living room ASAP. It'll pair perfectly with their boobie bath mat next to my tub.
2. Article Matrix Chair: I already have a fantastic leather couch from Article, but lately I've been craving a dash of velvet to mix things up. This chair is midcentury with a twist (my favorite) plus, it's PINK!
3. The Citizenry Baya Lumbar Pillow: The pink obsession continues, but I mean, look at this pillow! It's handwoven, fair trade, and guaranteed to brighten up my moody, black bedroom walls. I need it.
---
JODI TAYLOR
ASSOCIATE EDITOR
1. Jonathan Adler Full Dose Box: I'm forever obsessed with Jonathan Adler. This whole Full Dose collection is insane, but I think this piece in particular would look *perfect* on my coffee table. What I'd put inside, I'll never tell.
2. Arteriors Rupert Iron Bar Cart: I really do believe that everyone needs a good bar cart in their lives (if you have the room, of course). I love how this Arteriors one is a little different than your typical, rectangular ones. It's practically begging me to bring it home and put some tequila on it.
3. Rove Classics Flag Halyard Chair: If I'm ever missing, you'll find me here, in this chair, curled up with my favorite book.
---
KATIE BECKER
BEAUTY DIRECTOR
1. Tempaper Wallpaper: Adding this opulent wallpaper in the entryway of my studio apartment will make it look instantly more ritzy. Plus, it's temporary, so I can peel it right off and take my fanciness wherever I land next.
2. Michele Varian Linen Sheets: Michele Varian is right by our offices and I've been eyeing this collection of linen sheets. You won't understand until you sleep in a set like I recently did at a friend's, but linen sheets feel delicious. I'll opt for Blush.
3. Dolce & Gabanna x Smeg: Am I in a rental in which I can swap out my fridge at will? No. Do I have $50k for a fridge? No. But come on! This might be the happiest kitchen item you could ever plug in.
Part of the series:
WWWRN