What to Do When Your Engagement Ring Isn't…You
There are options!
Weddings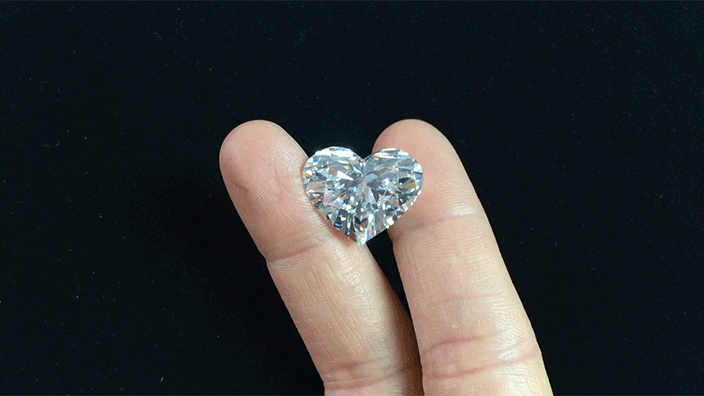 I'm willing to bet that over the last three weeks, more than a handful of your friends (or maybe you!) have gotten engaged. It's officially engagement season, after all! But what if that one sparkly piece of jewelry isn't exactly the one you imagined yourself wearing every single day for the rest of your life? If you're finding yourself in that situation, don't stress—it doesn't mean you're a monster or the worst person on the planet. To illustrate, allow me to take you along on my journey.
When my husband proposed two years ago, we were living in South Africa. He decided he was going to propose right before we left and didn't have time to get the diamond set. He had an idea of how the ring would look once finished, but encouraged me to "do whatever you want with it." Me being me, I lost it a little. I have a very hard time deciding on anything that has to do with design, and I second- and third-guess myself 99 percent of the time. Which is exactly what happened with the ring. After showing him about seven designs I was sure I wanted, I settled on something that was close-ish to his original idea, but what I thought felt more "me." So, we had it re-set. When I got it back, however, it wasn't "me" at all. It felt too traditional and fussy; I wished I had just left it as it was. But I loved it because I love him and everything it represented and happily wore it until well after our wedding.
But then, on a recent shoot with the designers of Jemma Wynne (they really are the best), we started talking about my ring and how it didn't totally feel like me. We chatted a bit about what I liked about it and didn't like about it, and I casually tried on a few of their rings—and fell head-over-heels in love with their signet style. "We could easily redo your ring like that," Stephanie told me. Just like that, I was sold. I loved that it didn't look at all like an engagement ring and that, despite being a lot of gold, it was surprisingly subtle.
The conversation with my husband didn't make me nervous—he knows me, obviously, very well, and I think he expected I would end up switching things around—but I know for most people that's the hardest part of the whole idea of having a meaningful piece of jewelry reworked. In all likelihood, your partner agonized over this choice. They probably consulted their friends, your friends, maybe your parents. But the reason they did that was because they want you to love it! If you'd like a second shot at your forever ring, my advice is to say something like this: "I love you so much, and I couldn't be happier to be marrying you. This ring is beautiful, and I know you put a lot of thought into it, but I'm not sure it suits my style. I would really love for us to work together to design something that really reflects us and our relationship." And then look for a jeweler you trust to do the work.
Most independent jewelry designers, like Jemma Wynne, Mociun, or even Taffin's James de Givenchy, do these kinds of things all the time. If there's one jeweler you've loved forever but have never been able to afford any of their pieces, this is an excellent time to have something done by them. Usually, because you're supplying the stone, the cost to revise a ring is much less than most people imagine. And if you don't want to keep the old setting, you can sell it. The one caveat here is that if it's an heirloom, better hang on to it.
When I had Stephanie and Jenny redo my ring, I asked them to take a few pics of the process so I could see exactly what was happening. Here's how my engagement ring redesign went down.
---
"The first step was to do a sketch so we could work out the right proportion of gold to diamond for the signet ring. We went through a few rounds of revisions before getting it just right. We ended up going with the slightly smaller design on the right."
"Next, we made a wax prototype. The design is perfected on CAD and then printed on a 3D printer into a wax model."
"Then we take the wax to the caster, and it's cast in a special Jemma Wynne 18k gold alloy that's the perfect mix of yellow and green gold."
"When we get the raw casting, we bring it to the jewelers to clean it and set the diamond. When gold comes out of casting, it has a 'casting skin' that makes it look dull."
"Once the diamond is perfectly set, and the ring is perfectly cleaned, it gets polished by the skilled polisher."
The whole process took about a month, and I couldn't be more thrilled with how it turned out. I love that it's so unique and that I got to work directly with one of my favorite jewelry brands to make the perfect ring.