When Fashion Editors Get Married
InStyle's Kahlana Barfield weds in Brooklyn and custom Christian Louboutins.
Weddings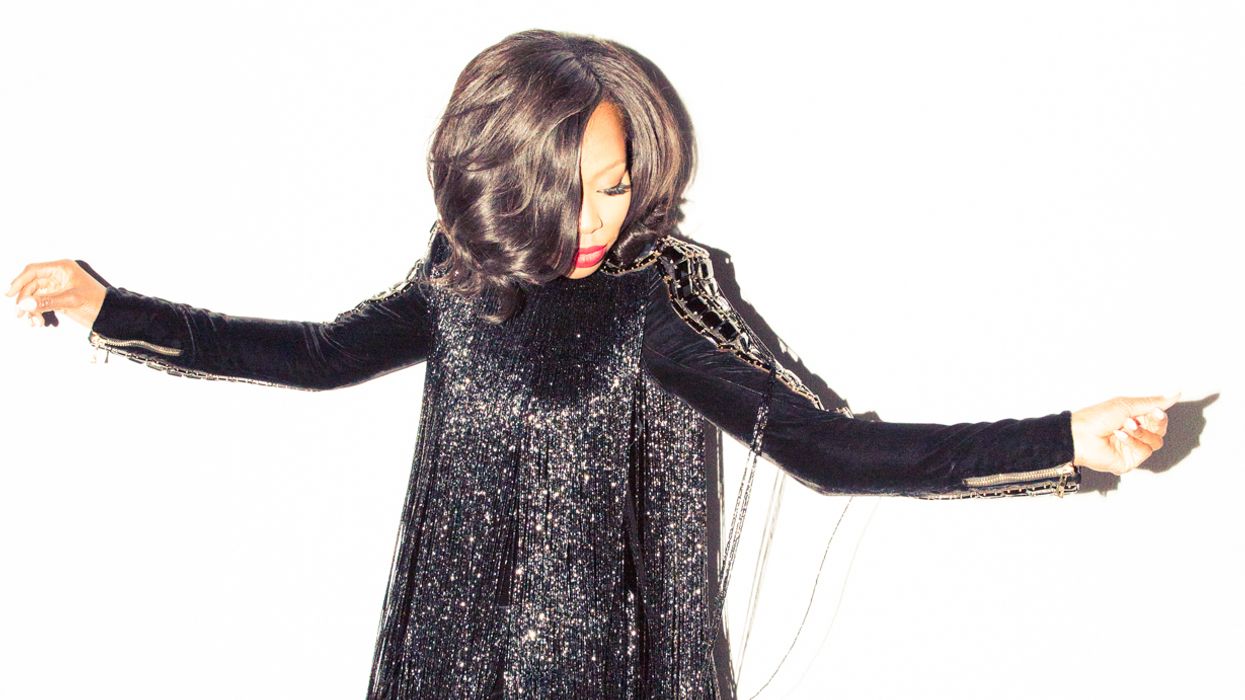 "Dwayne and I met in Brooklyn six years ago. We fell in love in Brooklyn; we live in Brooklyn."
Before we get to today's order of events, let us rewind a bit. When we first met Cov-alum Kahlana Barfield, Fashion and Beauty Editor-at-Large at InStyle Magazine, we were rifling through her Brooklyn brownstone and talking collecting Hermés and Louboutins. Our conversation quickly turned to that bespoke gold-and-pavé-enveloped yellow diamond Barfield had on her ring finger, designed by her then-fiancé, Dwayne Brown (brownie points for that one, Dwayne!). Truth is we couldn't stop staring.
And because we couldn't possibly fit in the allotted time needed for a round-table sesh on the engagement story amongst all the closet raiding, we just had to call Barfield up a few months later to get every single detail (read it here!). By this point, as you can expect, we felt just as invested in her upcoming nuptials as any of her wedding guests. And something tells us she picked up on our excitement, because next thing we knew, our invite was in the mail. Let's be real, if that engagement ring was any indication of the non-traditional party we were about to attend, well, you can understand why we emphatically packed up and totted our camera to Brooklyn to capture the big day.
From the moment we arrived at The Baccarat in midtown, where Barfield and her bridesmaids spent the day sipping champagne in silk robes while their hair and makeup got them ready, it was obvious that her wedding day was going to be filled with personal sentiments and touches—from her custom gold Louboutins shipped straight from Paris from Christian himself (!!!) to her Vera Wang demi-custom gown and Balmain beaded party dress, or the Jo Malone lime basil scents that filled the entire Brooklyn Botanical Garden, where the reception took place. Each table was dressed in cream roses and gold details and labeled after symbolic Brooklyn landmarks (are you catching on to the theme yet?), with personalized Share A Cokes emblazoned with guests' nicknames serving as seating arrangements. Let's just say we'll be pinning this to our secret "wedding" board. We mean, just see it all for yourself!
---