WWWRN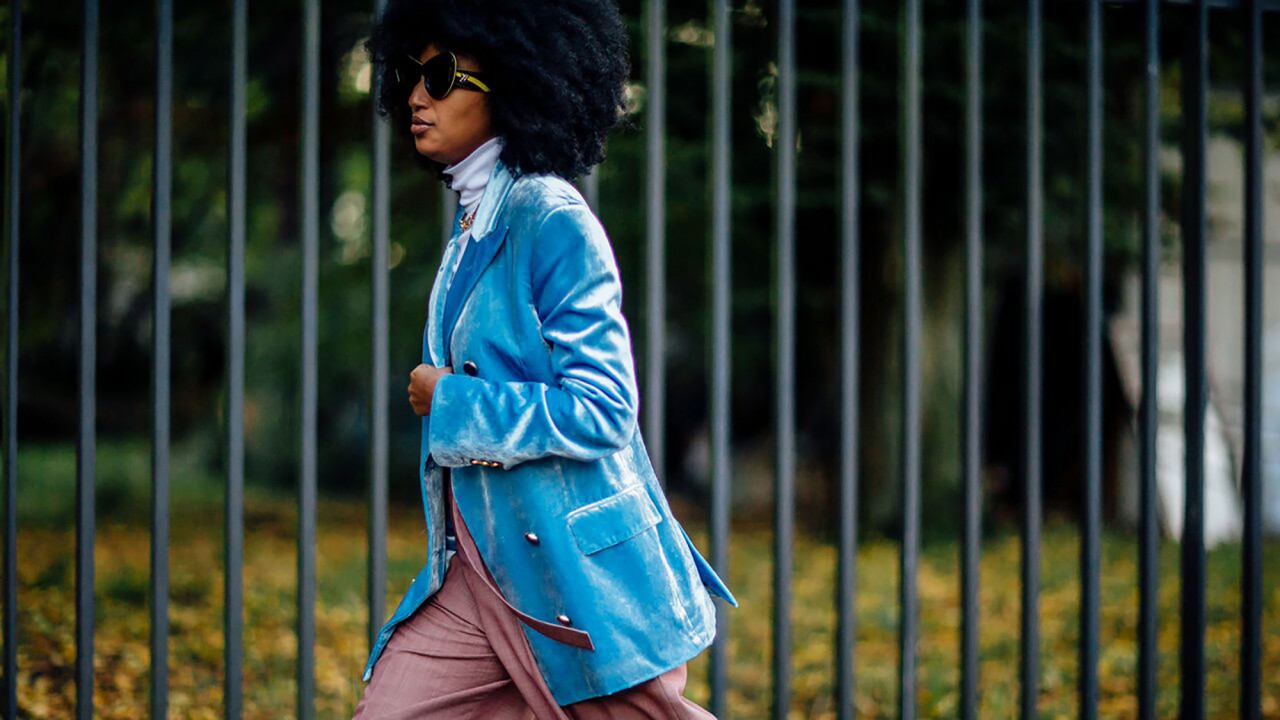 The Pieces 4 Top Stylists Are Investing In for Fall
Since it's almost sorta kinda cold out.
Bustle and Coveteur are working together to bring you the best mix of the season's fashion and beauty releases, shopping tips, and service stories in ways that are both inspirational and attainable. Check The Fall Style Edit channel weekly to see what we're up to.
It's entirely too easy to get into a style rut for fall–especially when the temperature hasn't really dropped below 60, yet Halloween is just a week away. But deep down, we know that eventually (and probably on a day when we least want or expect it) fall will be here in full, rainy, windy force.
Since we like to be over-prepared and overdressed always, we're going to keep our standard black sweater and old pair of knit tights in the background this season. Instead, we're looking to buy some statement investment pieces that will kick our basics up a notch.
We asked four top celebrity stylists for their tips on what those pieces should be, and considering their experience ranges from dressing Selena Gomez to designing a jacket for Bella Hadid, we're going to just go ahead and trust (and buy) every word they say.
Who He Works With: Taraji P. Henson, Yara Shahidi, Kiersey Clemmons
His Fall Style Staples: Diane Von Furstenberg Asymmetric Two Ring Charm Earrings and Raf Simons "I Love You" Wool Sweater
"These earrings are totally on trend. They're young, they're beauty, they're cool–you just can't go wrong with them. And I'm obsessed with this sweater. It's unisex, so it works for anybody. You can dress it up or down. Super easy and chic!"
Coveteur's picks based on Jason's suggestions:
Who She Works With: Emma Watson, Elizabeth Olsen, Ilana Glazer
Her Fall Style Staple: The Arrivals Moya III Oversized Shearling
"For fall, I think a jacket is the BEST investment. I love this leather jacket from The Arrivals; it's warm, cozy, great for jeans or dresses. It even comes in a rich forest green for a break from the everyday New Yorker black."
Coveteur's picks based on Sarah's suggestion:
"I'm obsessed with turtleneck knits. What makes Khaite's version ('Cate' turtleneck) of this timeless staple so perfect is the bodysuit factor, which creates an easy, seamless line. The red is impactful and on trend for this season. I like pairing with the brand's 'Vanessa' denim and a Manolo Blahnik black pump for a cool, classic look."
Coveteur's picks based on Christian's suggestion:
"I remember seeing Bella Hadid in Chen Peng's silver puffer on the cover of Elle China and tracking down who the designer was for pull requests for editorials–something that I do a lot as a stylist, but rarely are the pieces I request the ones that I buy. It wasn't until I stumbled on their website and I was looking at their store that I realized how incredibly wearable the puffers actually are. They provide a huge range of colors, ranging from a dusty lilac, to a copper, to a navy velvet, all the way to a maroon marble print. I think, for me, I'm constantly on the lookout for winter coats, investing in one a season. I've been building an army to combat this bizarre weather and not looking basic as hell.
"With everything going on politically, I've become attached to denim and its history of youth rebellion of politics in the late 50s/60s. With that said, it's hard not to show up anywhere without everyone and their mother and their grandmother and their uncle in a denim jacket. This is the perfect denim, as it's Y/Project–which is kinda enough said. It almost appears to be two separate jackets while the inner layer is buttoned—which is not only cool [and] incredibly warm, but also cost-effective—double denim for the price of one! It's this really special piece."
Coveteur's picks based on Colin's suggestion:
Part of the series:
WWWRN