Date Night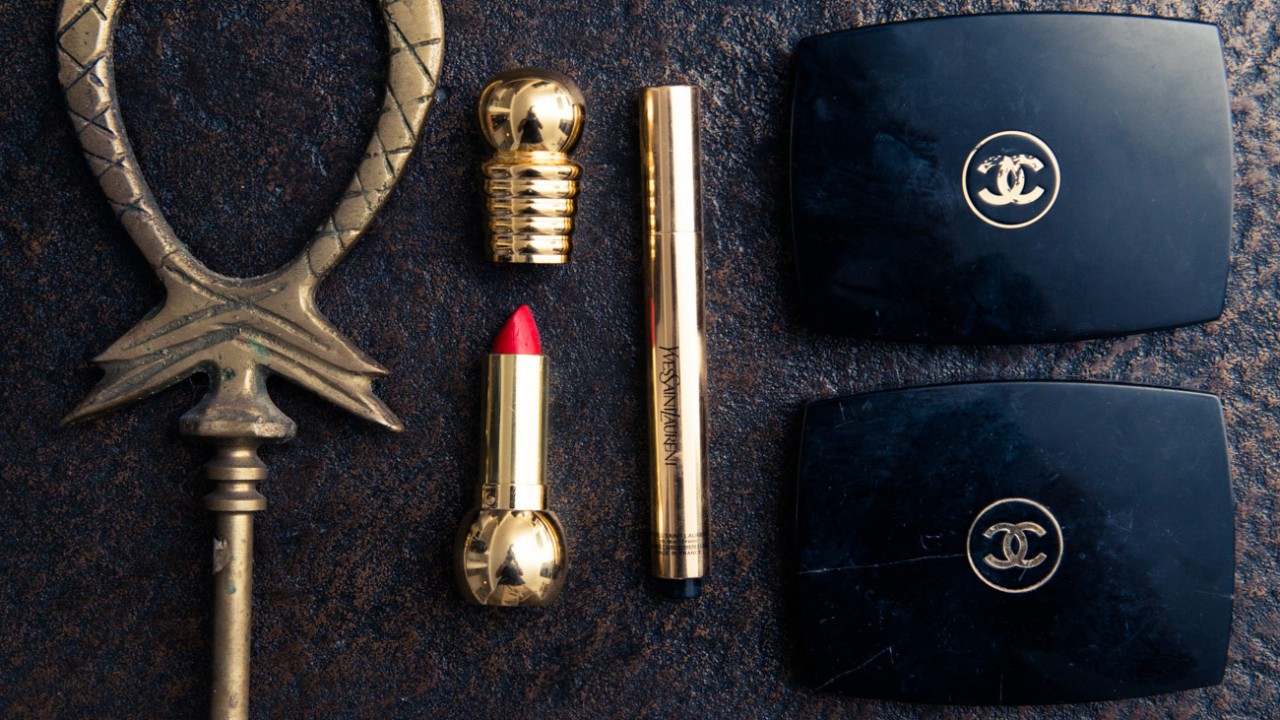 How 5 Fashion Girls Prep for Date Night
Bookmark this for your next Bumble date.
The whole "I don't have anything to wear, my hair looks crazy, and my skin is freaking out" predicament always seems to hit hardest at the least opportune times; like say, before a first date or a major job interview. Maddeningly, it's also for precisely these oh-so-important occasions that extremely un-fun, non-rules rules for wardrobe, fragrance, and lipstick seem to apply. Thankfully, our vast Rolodex of seasoned (in every major life department) past Coveteurs have it pretty much all figured out.
It doesn't really matter if you're happily tied at the hip to your other half, or if you spend your lunch break swiping right on Bumble and/or Tinder *and*/or Raya, getting date-night ready can be a bit, er, challenging. So in our newest series, we turned to the experts to break it all down for us. Up first: their getting-date-night-ready routines and dressing drink of choice. Next time you're headed for the dinner-and-drinks circuit, let this serve as inspo to replace your mad dash of a costume change with a more treat-yourself kind of situation (one that preferably includes a pre-dinner Epsom salt soak and makeshift martinis). Stay tuned for their tips on what to do with your hair, face, wardrobe, and even (because we love you) where to go and what to eat. Now go convince someone to take you for tacos tonight.
How she gets ready:
"In a perfect world, I have time to soak in the bath before I take a shower (yes, I do both). I'll use a combo of Morton's Lavender Epsom Salts and some Dr. Bronner's Peppermint Pure-Castile Liquid Soap in the water; the scent is somewhat similar to the C.O. Bigelow bath salts they stock at the Bowery Hotel in New York, which is nice. I'll do a mask while I'm soaking, usually either the Masque VIP O2 by Biologique Recherché, or Charlotte Tilbury's Goddess Skin Clay Mask, and then shave my legs before I take my shower. Post-shower, I will use a little of Charlotte Tilbury's Multi-Miracle Glow on my shins and collarbone because it gives your skin the most amazing glow and makes it so soft."
Dressing drink of choice:
"At some point in the getting-ready process, I'll usually make myself a bourbon rocks. I like Slow Hand Bourbon, cask-strength, in a small glass with a big ice cube."
How she gets ready:
"I generally get ready listening to either the news or a podcast. I don't listen to music that much, but I like the sound of a human voice, so I'll often put on Anderson Cooper 360, The Daily Show, or the Radiolab podcast. Lately I've been listening to the second season of Serial."
Dressing drink of choice:
"A makeshift martini—very cold Grey Goose vodka and some olive juice in a martini glass. The glass is key."
How she gets ready:
"For me, getting ready is more than half the fun! I slip into my Edge o' Beyond silk robe and turn on my favorite Spotify playlist of the moment. I love to sit at my vanity, which is covered with beauty products. The first step in my beauty routine is prepping my skin from head to toe. I apply Klorane's eye patches to sooth my under-eyes and moisturize my body with Jiva Apoha's Baby Body Oil; I love the gentle scent."
Dressing drink of choice:
"Rosé with a straw so I don't mess up my lipstick."
How she gets ready:
"After I've fed, bathed, and put the kids to sleep, it's usually a mad dash to make it on time. I take a quick shower and have a solid 20-minute makeup routine."
Dressing drink of choice:
"Lately it's been Tito's vodka and OJ. Tito's is the smoothest vodka ever, it's so yummy."
How she gets ready: 
"Step one of my beauty routine before a date oddly starts with working out. It gives me energy, makes me feel healthy, happy, and gives my skin a natural glow. After a shower I prep my skin with vitamin C, brightening serum, and hydrating lotion. When my skin feels good, so do I, and very little makeup is needed."
Dressing drink of choice: 
"I drink a lot of water when I'm getting ready. Hydration is everything. When it was a first date, maybe a glass of Pinot Grigio."