Celebrity
The Riverdale star—who also dabbles in special-effects makeup—says it works like *magic*.
Emily Knecht
Lili Reinhart may play the girl next door on Riverdale, but the actress told us that she's not exactly like that in real life. Sure, she's got a big heart like Betty, and even enjoys being a leader, but she's also a fan of American Horror Story and occasionally plays around with special-effects makeup.
Reinhart mentioned this hobby while we chatted about season two, and sure enough, her Instagram is packed with examples of her work. Read on for more on the looks she's created, as well as the "magic" beauty product she can't live without.
---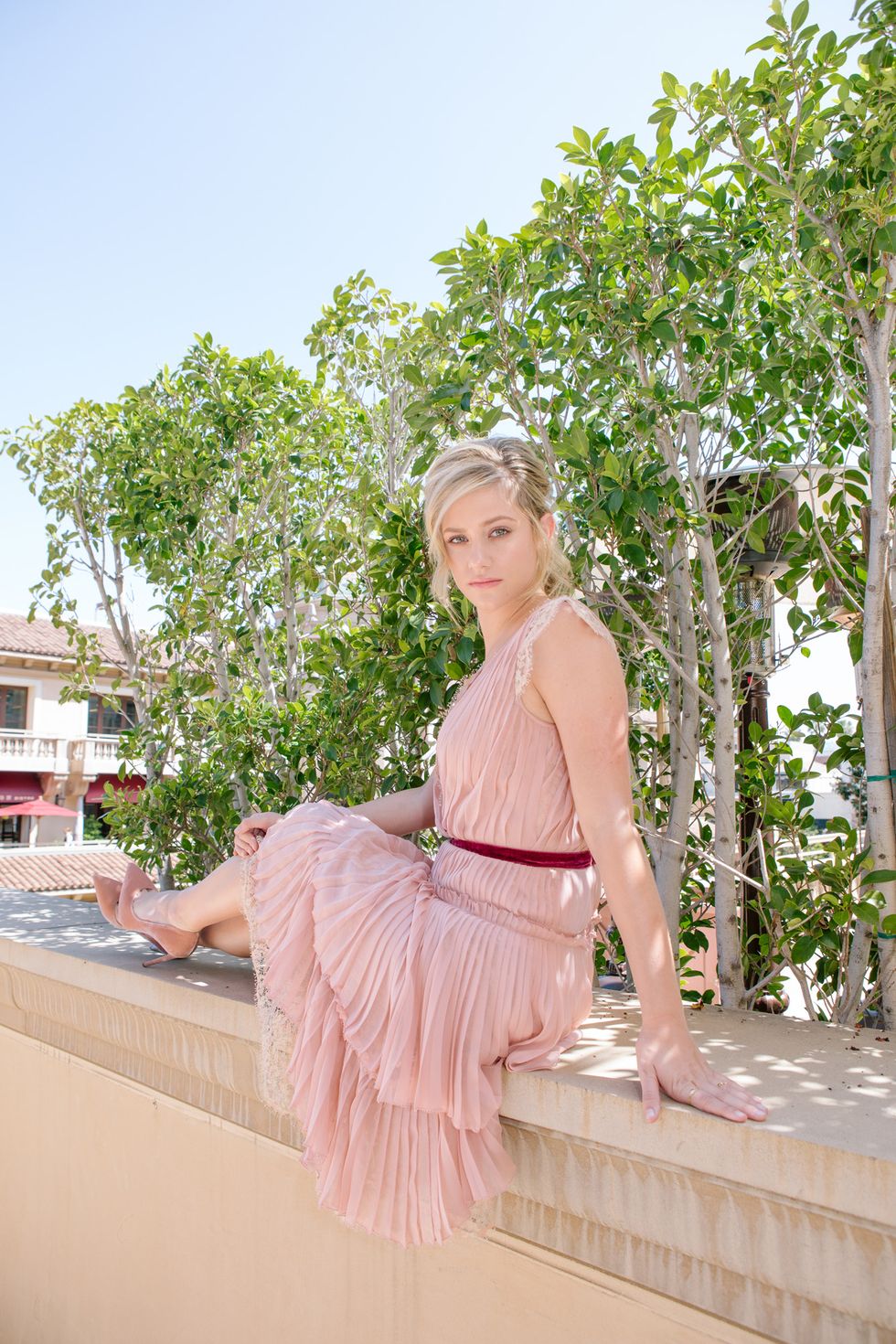 What's something that people would be surprised to know about you?
"I'm a huge horror movie lover. I love gory movies—it's a guilty pleasure—and I love special effects. I do special-effects [makeup], so I think that's the reason why. Not a ton of people know [that about me]. I don't really do anything with it, it's really just a hobby I do around Halloween time. But that's something that I dabble in."
What kind of special effects do you do?
"I do face paint. If you scroll kind of far back on my Instagram, you can see, or maybe just Google my face paint or special-effects makeup. I do cosplay sometimes. I've done a cosplay of Lady Gaga from American Horror Story season 5, and I've done a Harley Quinn cosplay. It's honestly just a hobby because I like makeup, so that's where that came from."
Do you have a favorite makeup product you can't live without?
"Well, my Beautyblender—I can't live without that thing. Right now, it's my Bobbi Brown concealer and my Smashbox under-eye primer. For some reason I have the darkest circles under my eyes, and this primer is like magic for me. I don't know why I always look tired, and that's what does it for me—the Smashbox Photo Finish Hydrating Under Eye Primer."
Check out Lili's special-effects makeup ahead.