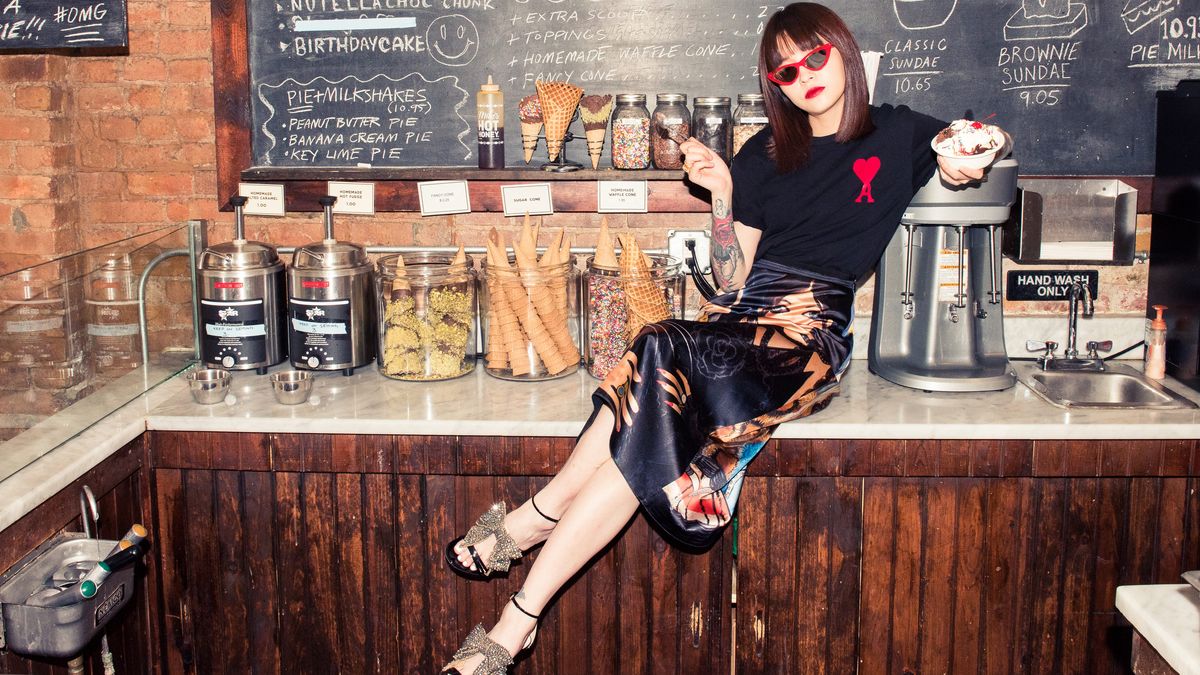 Shopping
What Happened When We Asked Fil Xiao Bai to Style 10 Over-the-Top Gucci Pieces
Who knew tattoos and watercolor portrait prints went so well together? In collaboration with Gucci.
Meagan Wilson
The story behind Gucci and Unskilled Worker's AW/17 collaboration is a tale as old as time.
As with all things Gucci, the brand's partnership is a thoroughly modern approach to creative collaboration—and makes a serious sartorial statement, comprised of portraits of muses clad in maximalist looks from the Italian house. As for how to pull it off? We asked three women with distinctly different approaches to dressing to show us how they mix the collection with pieces from their own wardrobes—even when headed to locations ranging from the everyday (the bodega around the corner) to the extra (a Chinatown arcade). DGAF attitude sold separately.
---
Fil Xiao Bai's approach to style is best described as decisive. When we arrived at The New York Edition (Fil's home away from home during New York Fashion Week) with a rolling rack of Gucci x Unskilled Worker pieces, the Chinese blogger (already hair- and makeup-ready, mind you) pulled together a series of looks in the blink of an eye. Makes sense, given that her take on fellow Gucci devotees can only be described as equally resolute: "She has to know her style well," she explained as we explored the treasures at Olde Good Things on Bowery. Roger that.
On her (lack of) style icons: "I don't really have a style icon. I dress myself just by my feelings. I never follow trends or see how [other people wear things]."
Her favorite thing to wear right now: "T-shirts, jeans, and sneakers."
Her first Gucci piece: "A bag, after Alessandro Michele's first collection. He made Gucci a brand-new thing."
How she dresses depending on which city she's in: "I think New York is so different compared with Europe. European style is very serious, sophisticated high fashion. In Europe, I like to wear streetwear mixed and matched with luxury brands."
Her favorite pieces from the Gucci x Unskilled Worker collection: "The skirt, sweater, and t-shirt. You can mix and match with your own style, or you can just wear a total Gucci look."
About her first tattoo: "I got my first tattoo [when] I was 13 years old. It was a very long time ago, and I covered it up already because I was too young! I [got] a Chinese word. My favorite one was done in London, at a tattoo convention, and it's by the tattoo artist Uncle Allan."
Her favorite thing to do in New York: "I like shopping in every city [I visit]. Once you're there, you go straight to the best shopping, and you can immediately feel the fashion atmosphere [of that city]. You know [how the people] look at fashion, how they dress themselves."
How she describes her fashion week suitcase in three words: "Mess, mess, and mess!"
If she were to die and come back as a person or thing, it would be: "A cat. I'm a cat person. My cat's name is Fatty."
Her favorite New York meal: "I went to NoMo Kitchen for brunch. That was really good. I ordered a Bloody Mary, so that was a crazy day from the very beginning. [laughs]"
Favorite thing to splurge on: "A tattoo."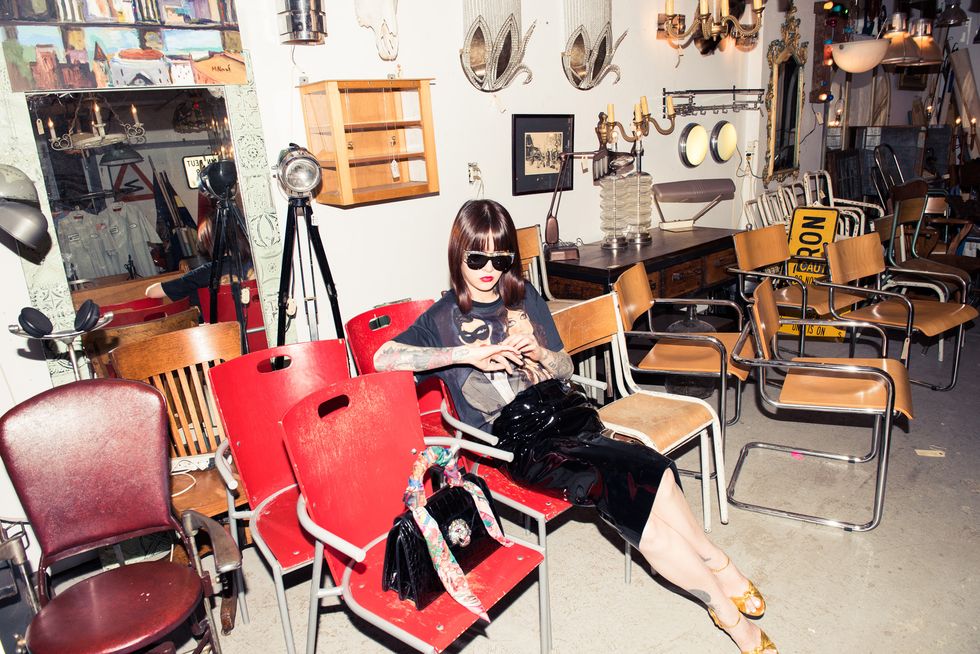 Her hidden talents: "Drawing. I studied for a long time. And dancing."
The four things she can't live without: "My cat, pretty clothes, lovers, money."