Is Facial Yoga the Secret to Youthful Skin?
Hannah Donker, muse to The Weeknd, sure thinks so.
Shopping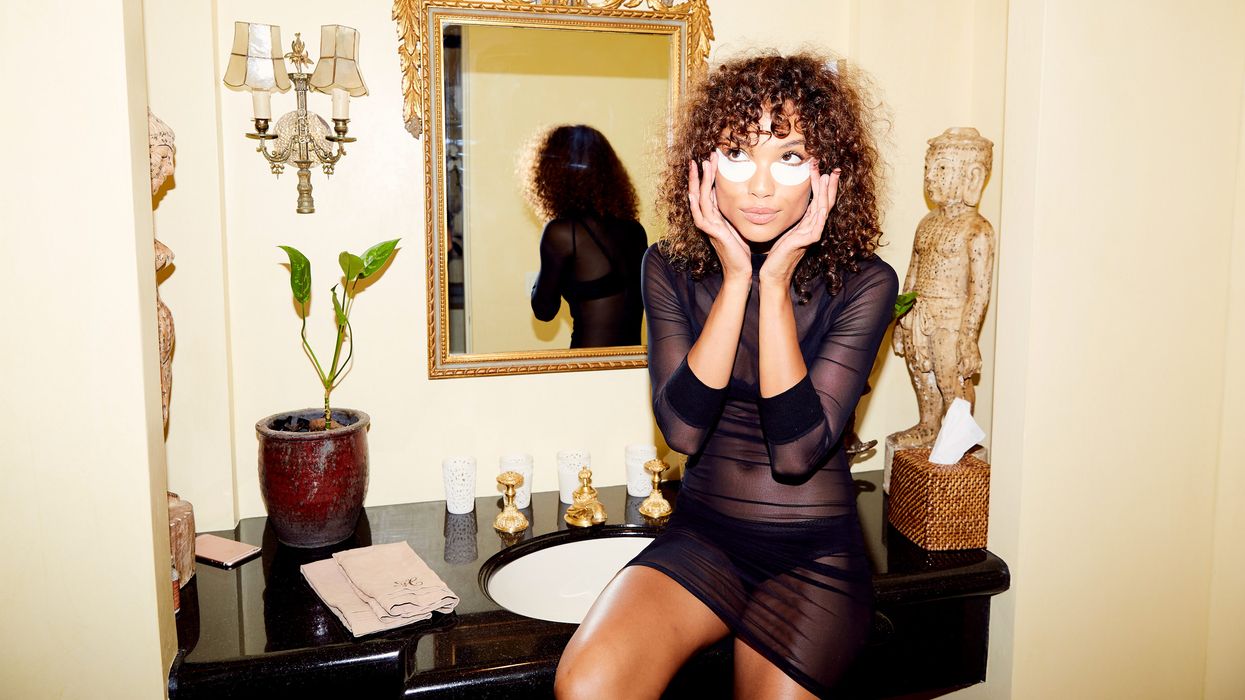 Meet Hannah Donker, our latest crush—a model whose beauty and skin-care secrets we're stealing. Donker is also commonly referred to and known as "The Weeknd's muse," as she was the star of the Canadian musician's "Secrets" music video, which premiered this past June. Donker admitted to us that she got into modeling "by chance," but that hasn't stopped her from hitting the ground running. We all know that with modeling comes travel, and with travel comes stressed-out skin. In addition to reaching for the usual solution of water (and fruit!), Donker makes a point of practicing facial yoga on a daily basis. Curious? Yeah, we were, too. Which is why we got the L.A.-based, Calgary-born (Canada, represent!) beauty to give us a little demo of how it all goes down (all the while spilling a few other beauty tips and tricks).
---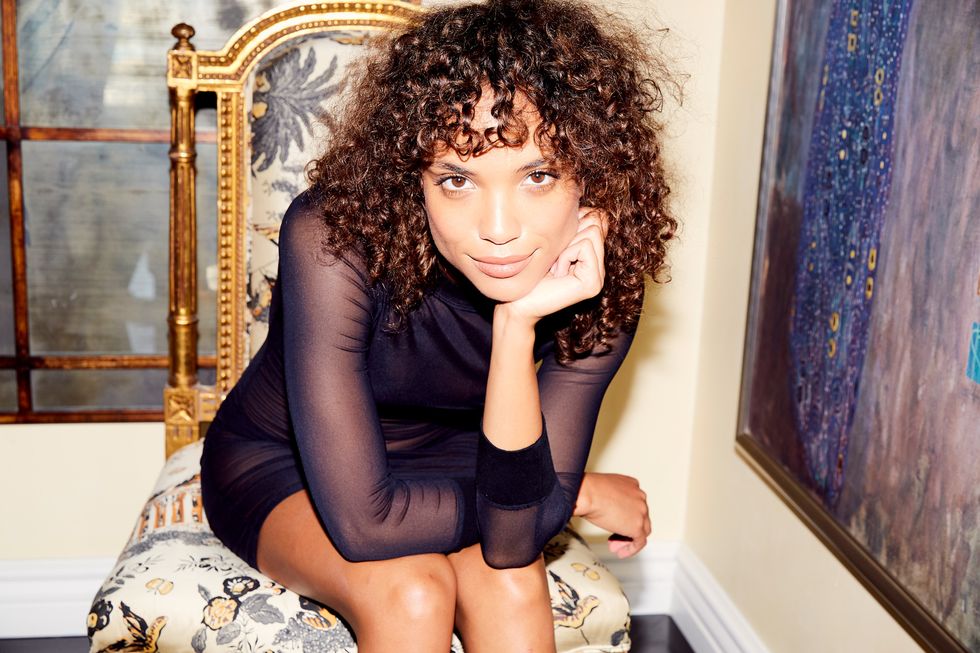 Facial Yoga
Step 1. "Cleanse, tone, and use a hydrator, making sure to gently massage it into the skin."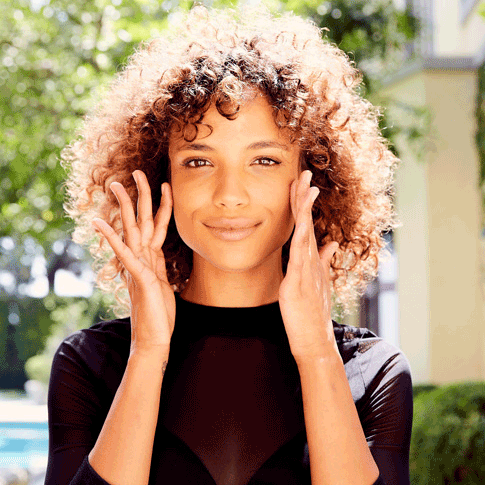 Step 2. "Focus on the the outermost points of the face—starting at the top of the forehead [and then] moving to the tips of the cheeks and chin—pinching very gently in an upward motion with the middle of your index finger and thumb. Don't pull the skin—it's more of a gentle flick upwards. Repeat for 30-45 secs."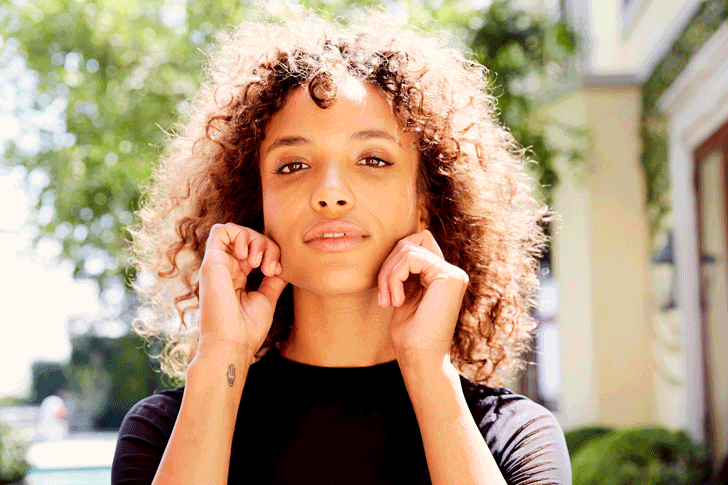 Step 3. "Take both hands and interlock the fingers on the forehead, pushing forward and pulling outwards with minimal pressure. Repeat for another 30-45 secs."
Step 4. "Take the fingertips and lightly tap the outmost points of the face in a fanlike motion. Repeat for 30-45 secs."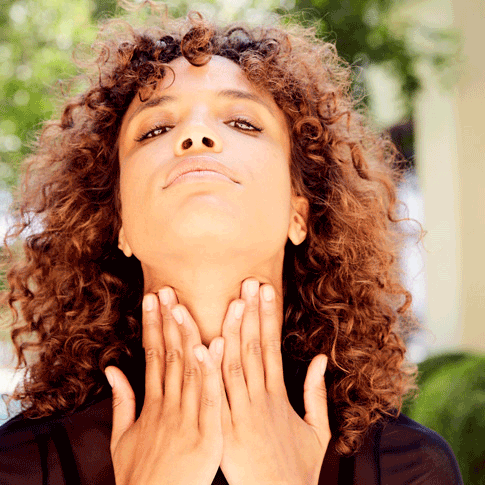 Step 5. "Take some extra hydrator if you need (at any step of the facial yoga as well) and gently massage upwards towards the chin. Continue for 30-45 secs."
*I put emphasis on being gentle with the skin because tugging and pulling will have the opposite effect of a youthful glow and can encourage wrinkles over time.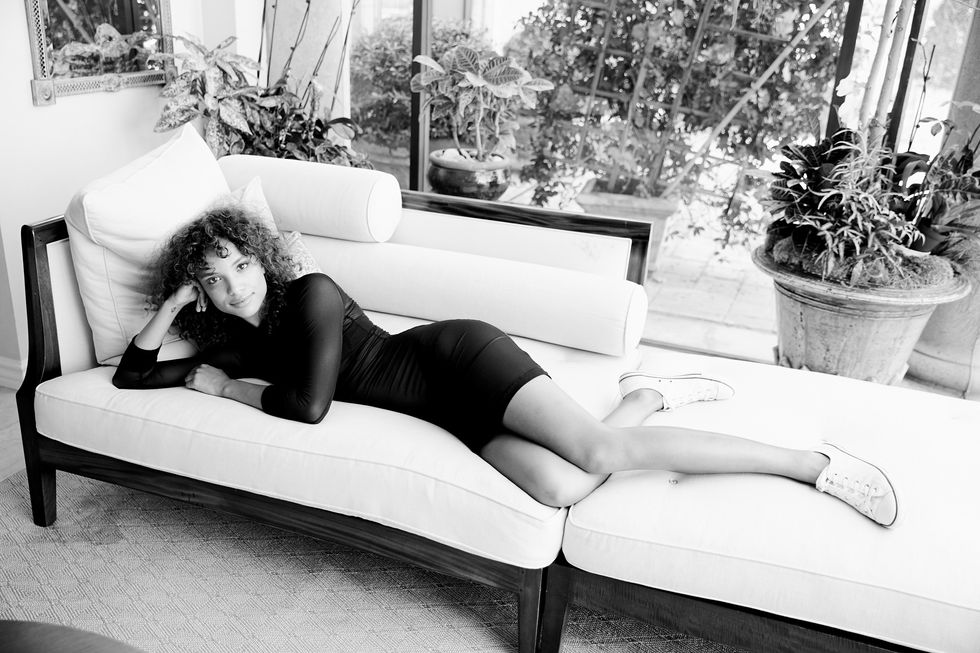 The cleanse: "I typically cleanse with a mild exfoliator like Tata Harper Regenerating Cleanser to carry off any of the day's dirt and/or makeup. Then I tone with micellar water Bioderma Sensibio H20 Micellar Solution and use a hydrator, Ling Skincare Hydra Squalane, to seal in moisture. I finish off with a hydrating lotion. The key to my beauty routine is hydration."
Mask of choice: "I really like the Tata Harper Clarifying mask. It detoxes the skin and takes away any dullness from the day before."
The skincare product she can't live without: "SKYN Iceland eye masks. They make me look woke."
Her least glamorous product: "This little facial razor that I use for my eyebrows. [I use] an inexpensive one from the The Face Shop in Canada."
The hair routine: "I use hair masks a lot—Rene Furterer's Karité Hydra Hydrating Shine Mask or 100% Marula Oil—before and after shoots to fight damage onset. I wash my hair daily with conditioner but only shampoo twice a week to stop dryness. To keep my curls at full bounceability [I finish my shower with really cold water.]"
Back to facial yoga: "I get facials quite often because of traveling and work, and one thing my facialist, Carol Chan at SkinSpoke, does really nicely is gently massage my face. I just sorta adopted it at home—it's a nice wake-up in the mornings especially. The facial yoga is all about boosting collagen, moving the fingers in a constant upward motion, focusing on the outpoints of the face, forehead, and neck."