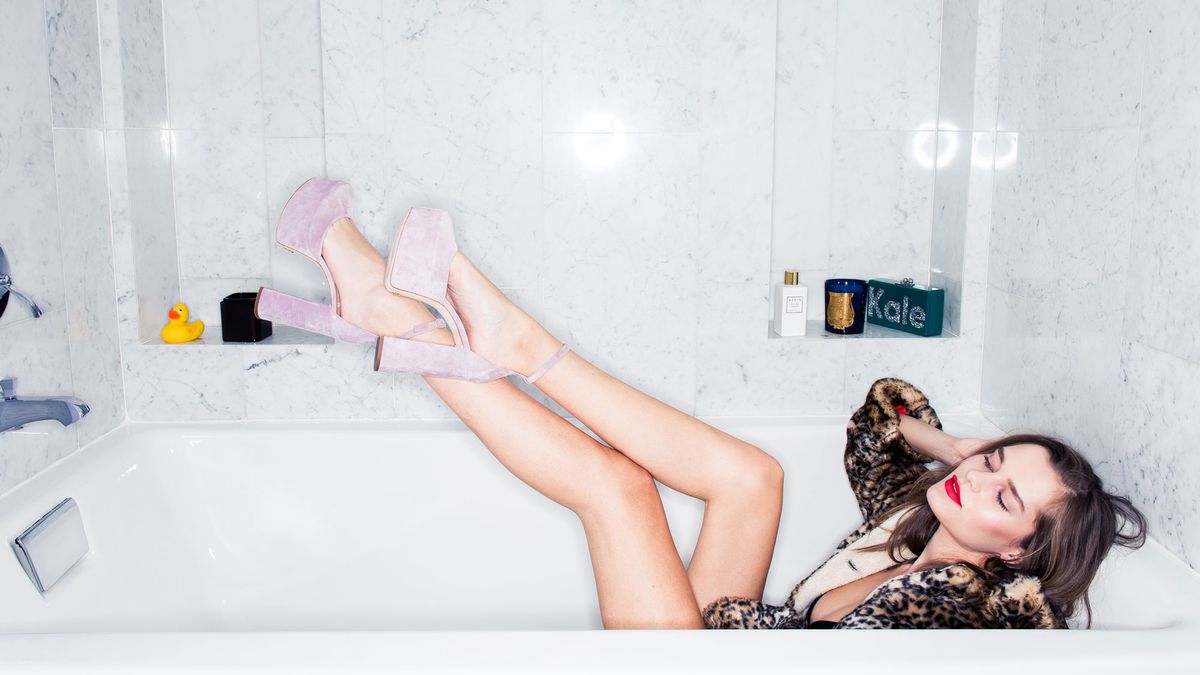 News
And everything else we can't stop talking about this week.
Meagan Wilson
This week on "Open Tabs"—an assortment of links we have on our open tabs for the week—we're giving you a peek into our own Internet habits and the stories and themes we can't seem to stop talking about, like the boots I absolutely *need*, what your selfie says about you, Trump's new decision on birth control, and much, much more. 
1. Win a Glam Trip to Manhattan
Three nights at Baccarat Hotel, $500 Shop Latitude gift certificate, Fathom trip planning consultation, dinners for two at Legacy Records, and more? Don't think you could ask for more. Enter here!
2. Find Out What Your Selfie Face Says about You (via She Finds) 
Believe it or not, it *does* say a lot about you.
3. The Instagram Poet Outselling Homer Ten to One (via The Cut) 
If you don't know who Rupi Kaur is, you will soon.
4. 477 Days. 521 Mass Shootings. Zero Action from Congress (via The New York Times) 
No words necessary.
5. The boots that made me stop in my tracks.
Mom & Dad—my birthday is coming up, just saying.
6. Trump Just Made It Way Easier for Employers to Deny Birth Control (via Stylecaster)
But here's what you can do to fight back.
Photo: Shot on site at 6 Columbus, a Sixty Hotel. On Solveig: Dress, Jonathan Simkhai; Coat, Sandy Liang; Shoes, Brother Vellies; Clutch, Edie Parker; Hair, Angela Soto; Makeup, Andriani.
Want more stories like this?
Where to Vacation Next, Based On Your Zodiac Sign
The Best Destinations to Travel To with Your Significant Other
How Not to Dress like a Tourist While On Vacation