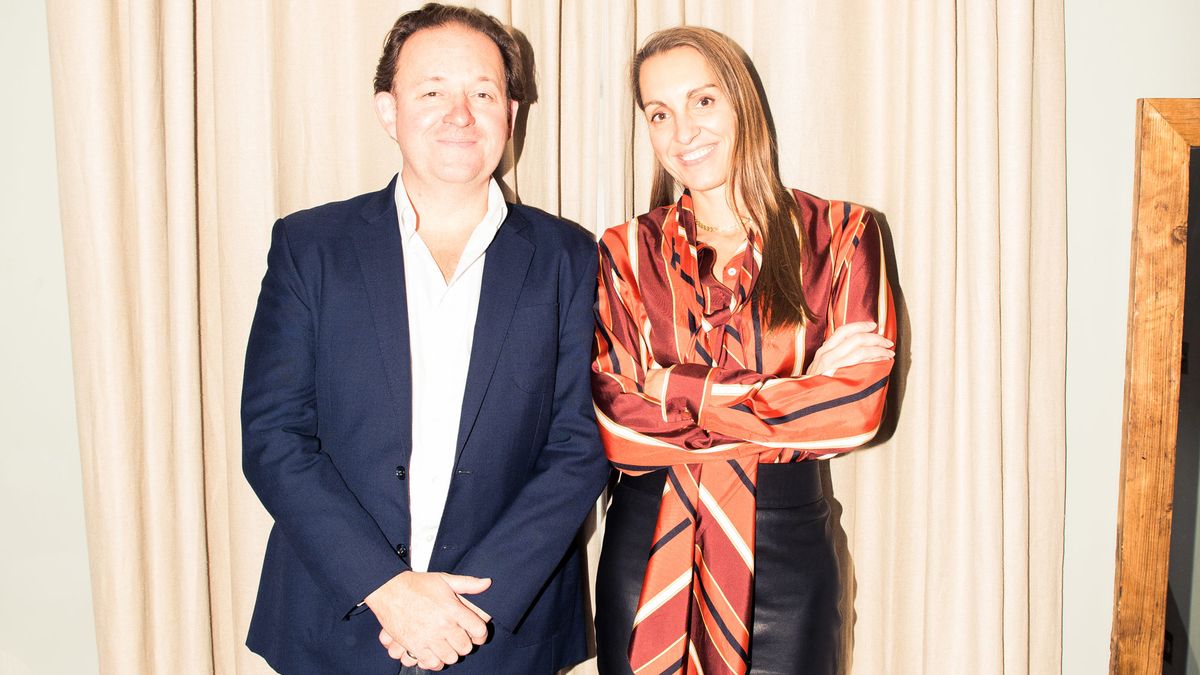 Career
And guess what? They're not even Instagram influencers.
If you've been conned into clicking on a Facebook link advertising 'Travel for a Living and Make $5,000 a Week" only to end up on some suspicious landing page asking for all your info in order to review a creepy sounding villa organization on your social media, well, me too. That kind of bait is the millennial version of the Nigerian prince chain email. But people do it—somehow. They travel for a living; usually as Instagram influencers (another eye roll-inducing product of our generation) and seemingly live the life. So, yeah, on one hand, hashtags goals.
On the other, if you're left scratching your head over the tangibility of influencer-ing (I'm working on it) like I am, but are still very fluent in the ways of airline points and hotel minibars, there are other ways. Please, let's allow Tamara and James Lohan, the husband and wife founders of Mr and Mrs Smith to be our model.
---
Mr and Mrs Smith is the ultimate curation of stylish hotels and villas around the world—minus all the chains (so really just the ultimate curation of stylish hotels and villas around the world). They're the place you go in pretty much any travel situation—from flying into Chicago for a work meeting that requires a single night, to planning a weekend away with your S/O (which is, coincidentally, what inspired the business in the first place, hence the name), to planning your honeymoon (their 24-hour travel concierge service is on call for that one), to going on an all-out creative retreat in Marrakesh with Garance Doré (which is a real thing Mr and Mrs Smith is actually doing in November). And the digs are always chic chic chic. Essentially, it's their 15-year-old company that's responsible for making fuzzy robes, high-thread-count sheets and quality showers de rigeur in pretty much every hotel.
People always say to do what you love—a bit of a big ask as far as I'm concerned. But when I got off the phone after talking to James and Tamara (they live in London and I, well, don't), I couldn't stop thinking about how they actually made a business out of doing what they genuinely love—special travel experiences. If you don't believe me, you can take their word for it.
How did they start Mr and Mrs Smith? Well, it's kind of a funny story...
James: "I was trying to woo Tamara and failing miserably. It wasn't my fault though, it was these rubbish guidebooks—there was no real guide that spoke to us. The guidebooks in those days weren't really guides, they were more like brochures—each hotel had one page at best, which tended to be a picture of the outside of the hotel with the maitre'd pointing back at it on a gravel driveway all proud as punch, and you really didn't get a feeling for anything. You took a chance. We had a few disastrous weekends away, which prompted us to write our own book—that's how it started.
"Once I thought we were taking an indulgent spa weekend away, and when we turned up the first thing that happened is they weighed us both and took our blood pressure…"
Tamara: "In front of each other!"
James: "...which was kind of odd. We walked in and realized it was a real health spa, not an indulgent spa weekend I had in mind. We were all dressed up for the night and everyone was in black and white robes for dinner. So we went to the local pub to get drunk.
"There was another one in the Lake District that sparked the book to be written. It was a beautiful stately home from the pictures that we saw, but the rooms were so chintzy. These were the days when I'm not even sure if Egyptian cotton sheets had made it into hotels yet. Everything was patterned, I think to stop people from being drawn to coffee stains on the floor. There were swirly carpets, ceilings and wallpaper. Everything was stuck to the wall—the trouser press stuck to the wall, the hair dryer stuck to the wall—anything they were afraid would be stolen. It was two twin beds pushed together rather than one double bed. I remember thinking, oh god, this is going badly. And then they tried to put a jacket and tie on me for dinner, which I really didn't like. That night at some terrible restaurant outside the hotel, we wrote on a napkin what we wanted out of a hotel guidebook and that's what spurred us into action."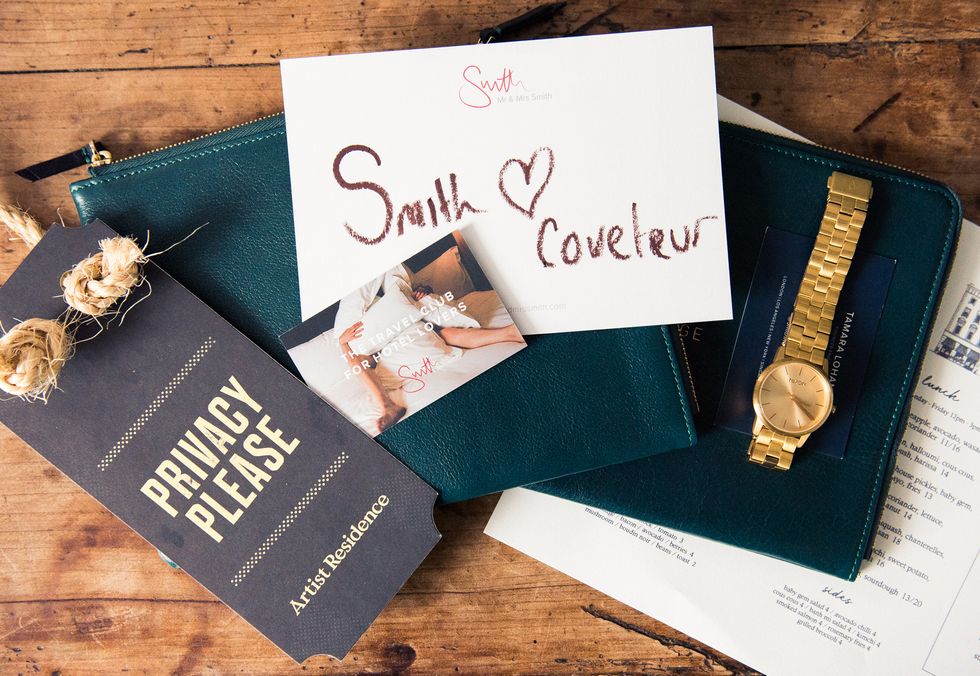 The chic factor, when it comes to Mr and Mrs Smith hotels, always counted for a lot:
Tamara: "The original idea was to take the idea to a publishing house and we would just get a royalty every time the book was sold. But we got turned down by all the publishers—they just didn't get it. We were looking for the special places that have a sense of style, that really welcome you, especially young couples. The smaller hotels didn't have a voice—only the large chains had the marketing power to get themselves out there. So we were looking for small places, often owner-run, that stood out and cared about the details—all the stuff we really take for granted now."
James: "It was a style-led proposition first and foremost. We were sick of staying in places that were too formal or corporate. We have this saying that we specialize in special, and that's what we're looking for."
Tamara: "As a customer, a hotel touches you in a thousand different ways. How is the lounge area mapped out? Can you find a cozy corner? Can the barman make you a perfect martini? Is the shower going to get you wet? Are the sheets Egyptian cotton? Is the bed the best bed you've ever slept on?"
James: "I think we were the first people talking about these things—the things that really matter—rather than the stuff that people seem to judge hotels on that don't actually matter at all to your experience. We didn't go by the number of stars. We went by our experience."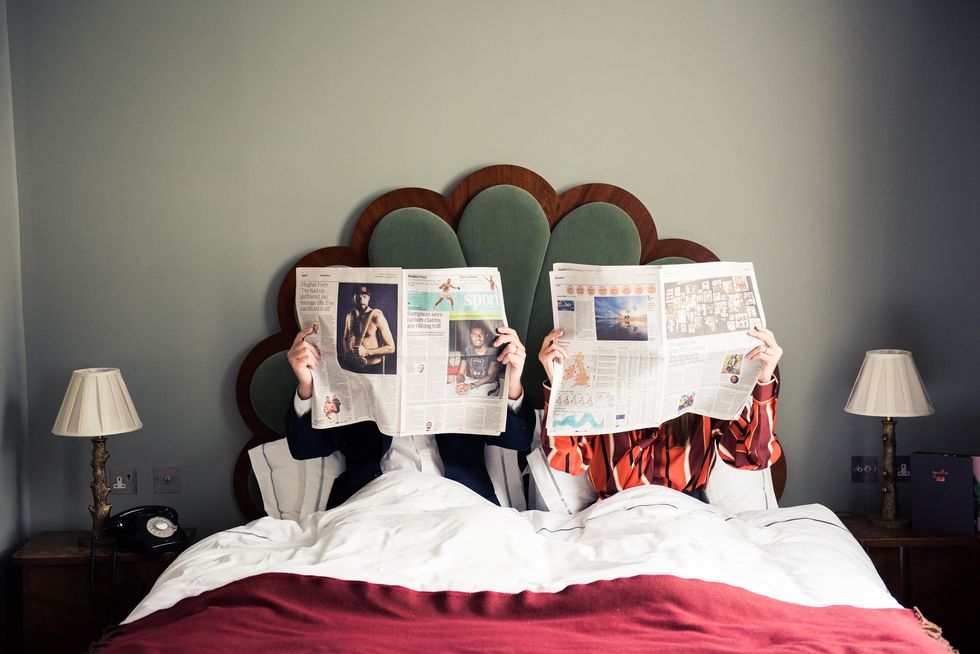 And you better believe the business has grown like gangbusters because—you guessed it—the internet:
James: "We self-published the first book because we got turned down by publishers. For us, not having a clue about publishing actually helped us because we broke all the rules. We remortgaged the house and got some friends and family money and launched the business. We published in 2003 and realized about six months later that the hotels were getting a lot of business from us, and they were thrilled. So we decided to start collecting data and started putting a membership card in every single book so that every hotel, upon arrival, was giving you a bottle of champagne or a complementary massage—just some nice little touch for our guests, and it was clear to the hotels that we were bringing them guests. We were also getting communication from our members asking us to go online to book the hotels through us, rather than having very large coffee table guidebooks. That's helped to build the business into what we are now, which is a travel club."
They figured out the whole influencer marketing thing before the term 'influencer' had even been conceived of:
Tamara: "They say that in marketing, there's never really anything that's new. James and I started this business, but we realized that who were we to tell people this was a good hotel or a bad hotel. We realized that when we sent out our reviewers, if we made those reviewers people who are people who our customers might trust and whose opinions they might be interested in, that would be far better than us preaching. From our very first book, every hotel was reviewed anonymously by people we now call influencers. It's come full circle and now everything is about influencer marketing and who you work with. We've been doing it from the very beginning, just in different ways, and now there's more media through which we can leverage the connection. We try to work with people whose opinions we're really interested in. So it's not about working with people just because they've got a huge following."