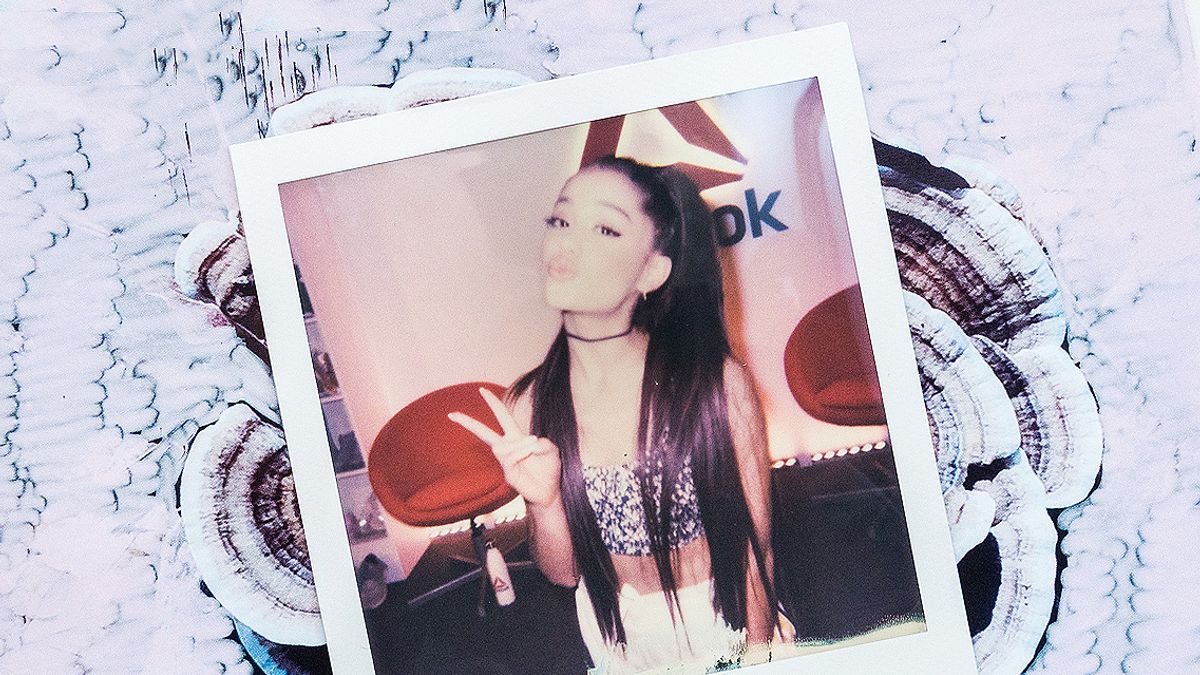 Celebrity
Ariana Grande Opens Up About Her Emotional Tour & Keeping a Healthy Perspective
Plus, why she's decided to partner with Reebok and will always stand up against discrimination.
"Want to fly to Hong Kong in three days to have a dance lesson with Ariana Grande?" was not an email I was expecting to pop up in my inbox late on a Thursday afternoon. It was an invite to celebrate Grande's historic partnership with Reebok, a full day with the artist recreating what a typical 24 hours is like for her (minus the 20+ tailgating journalists, of course). "I don't do a lot of things like this," Grande confessed almost immediately as we shuffled into what I suspect was a completely barren, concrete room only hours prior. Now it was lined with floor-to-ceiling mirrors scribed, in what looked like lipstick, with words of encouragement, and a DJ booth ready for the dance lesson we were about to take part in with Grande and her creative directors, Brian and Scott Nicholson (who, btw, are so much fun). But it's true; Grande, albeit one of the most influential artists (if we're counting sheer Instagram followers, only second to Selena Gomez), hasn't relied on building clout by churning out interviews—can you remember the last time she sat down for one?—but from the connection she has nurtured with her fans.
---
Photo: Renée Rodenkirchen
"I am really grateful—I love what I do. One of my favorite things about it is being able to have an impact on my fans' lives, and to be there for them—to know that what I'm creating is helping them in some way. Even if it's just making them feel empowered when they're getting ready in the morning, helping them through a heartbreak, or finding something they love about themselves," she gushed. "I think about them with everything I create." She continued, "They've definitely been my inspiration this whole time on this tour; [they] keep it going. I wouldn't have been able to do that without their love, and motivation, or inspiration."
The "Dangerous Woman" tour has been especially significant for Grande. It was during her performance in May in Manchester, England, that a horrific terror incident occurred and took the lives of 22 of her young fans. While she decided to continue the final leg of the tour, it was evident when we sat down to speak—she was dressed in an oversized sweatshirt, her signature glossy waist-length ponytail draped over her left shoulder, her arms hugging the one leg she had perched on the seat chair—that for her, the healing was far from over. "I don't think I've been through anything as traumatic as [what] we've been through." Her eyes fall to the floor, and her voice cracks. "So…[tour] can be a lot," she told me. I can tell she's trying to hold back tears. "Calling it off and going home was not an option. The message of the show was too important. For the crew and everyone involved, it's become more than just a show for us. We are really grateful to be here and really grateful for this show."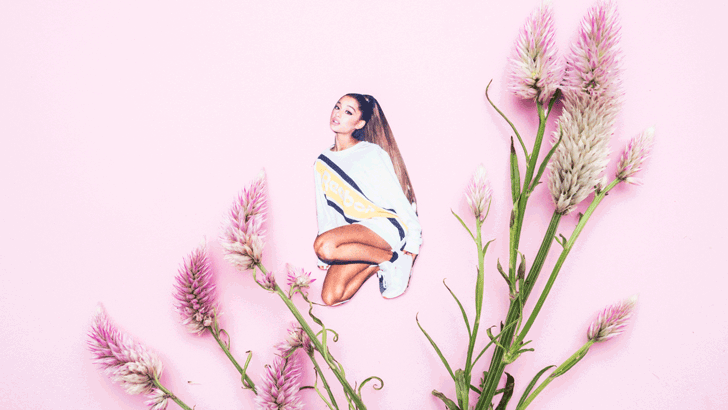 She takes a deep breath and continues. "I think what I'm probably going to do [after the tour] is check in on my health," she says when speaking about her plans following the final show in Hong Kong that evening. For her, though, maintaining an active and healthy lifestyle was a priority throughout her eight months on the road. With the help of trainer Harley Pasternak, whom I worked out with earlier that day, as well, she followed an easy set of guidelines. "He is obsessed with the step situation—getting your steps in," Grande giggles at Pasternak's effective 12,000-steps-per-day rule. "For the longest time, I was like, 'How is that more effective than doing a full-fledged workout?' It really is. I feel better when I'm moving around a lot."
It's while she's working out that some of her most creative moments come through. "I have a lot of ideas on the treadmill. If I need help writing or being creative, or coming up with an idea, [I'll work out]. I came up with the idea for the 'Side to Side' video on the treadmill. Usually I'll listen to throwback '90s hip-hop, or stuff that makes me amped."
Photo: Courtesy of Reebok
Grande's confidence is palpable, but there's an incredible kindness and vulnerability to her. When I asked about how she advocates for self-love, she told me, "I appreciate people exactly how they are. There isn't a certain kind of beauty that I look for or appreciate or one thing [that] is more beautiful than the other. I love people's uniqueness. I love the quirky, weird, and interesting—different things about everybody." And she's not shy about speaking up for breaking through stereotypes, and encourages the celebration of individuality, no matter your race, gender, or beliefs. "I think the most important thing is to have each other's backs. When you see something or hear something that's upsetting, or someone says something that's upsetting, even if it's not to you, just say something and be there and support each other. It's a scary thing. It's a hectic thing. It's a very real problem," she says. And she hopes to build bonds between women. "Misogyny is ever-present, and we have to be there to support one another. That's really it. It's about the sisterhood. There's no competing in that. We have to lift each other up, not try and claw each other down."
Want more stories like this?
Gwyneth Paltrow's Beauty Routine
Evan Rachel Wood Says Season 2 of Westworld is "Twice as Crazy"
The 1 Thing Joe Manganiello Teases Sofia Vergara About