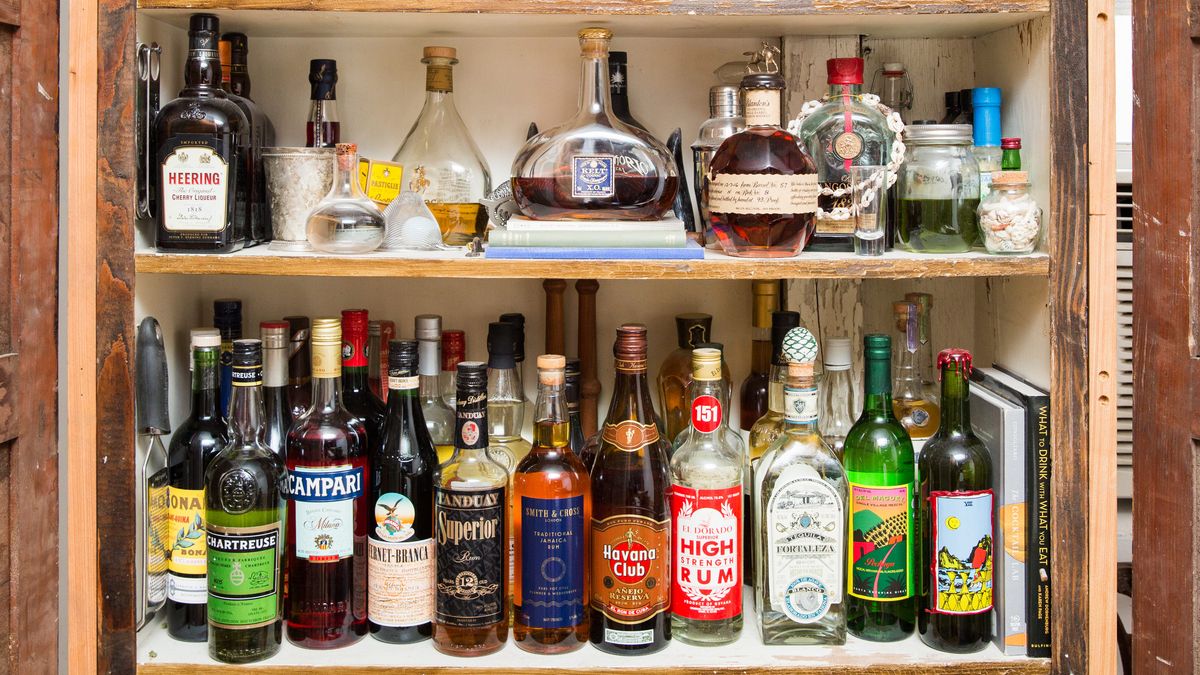 Food
The Wayland & The Wild Son's owner also has a thing for hot sauce and Chinese takeout.
Alec Kugler
When we think of a kitchen belonging to a restaurateur, we imagine they have a fridge chock-full of imported Camembert cheese and heirloom tomatoes and a pantry overflowing with exotic spices and ingredients—all of which he or she would whip up into a five-star-worthy dish every night. But then again, when you own four consistently booked-up restaurants in Manhattan like Jason Mendenhall—owner of The Wayland, Good Night Sonny, The Wild Son, and The Lost Lady (his newest venture!)—your days are filled with tastings, meetings, and a typical wrap time in the wee hours of the morning. So there isn't much time to prepare an at-home gourmet meal for yourself.
So when we opened Mendenhall's fridge and found a cache of eggs, almond milk, and turmeric tonic and a pantry full of alcohol and hot sauces, we imagined he has a close relationship with Seamless.
Mendenhall told us that, while he used to cook a ton prior to opening his venues, he has since resorted to keeping only the basics around for those times when he simply can't wait on delivery or is too lazy to run to his favorite Chinese takeout spot. But the most surprising habit he divulged? He pours hot sauce in his beer. A chef's true indulgence.
Click through the below gallery for more foodie tricks and to find out what he drinks every morning religiously.
---