Studio Visit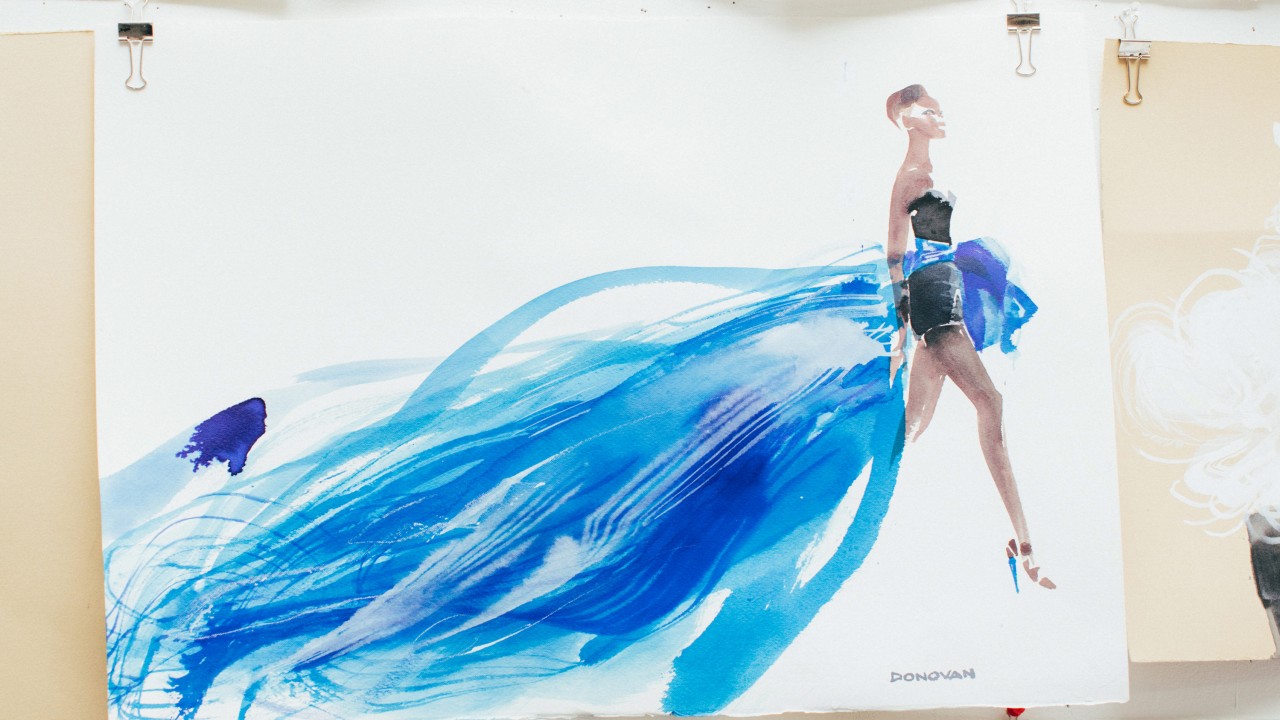 All the Dior Dresses That Didn't Show at Paris Fashion Week
Think less tulle and more...paint.
Fashion illustrator Bil Donovan travels the world with Dior, creating customized portraits for their clientele. He once had a line of 30 women wait to have him paint them. It all started when one of them approached him and shyly asked, "Can you make me look beautiful?" By the time Donovan put down his paintbrush, the line of women waiting was out the door. It was the first event Donovan did in collaboration with Vogue. It would take three more for Christian Dior to come calling.
Now Donovan has been the artist-in-residence for the fashion house since 2009. He has since taught illustration at FIT and SVA. His work has been featured in Vogue, Elle, and New York Magazine. Donovan even had his work featured in The MET's Costume Institute. Sitting in his studio covered from floor to ceiling with his brush strokes, his paper-and-paint visions of dresses and design, Donovan can hardly believe how he got there.
He remembers the exact moment he fell in love with the way dresses looked and moved and felt. It was the scene in Sabrina where Audrey Hepburn enters (or, as Donovan says, "floats into") the ballroom in a Givenchy gown. Donovan decided right there, in front of his TV in South Philadelphia, that he would work in fashion. After a lifelong obsession with old-Hollywood glamour, years of schooling, and teachers telling him he couldn't do it, Donovan now has so many projects and paintings of Dior dresses, he can't choose a favorite. But when I asked politely, he managed to pull out a couple that came top of mind.
Click through to see some of Donovan's favorite couture illustrations and read how he went from growing up in South Philadelphia to working in-house for one of the biggest names in fashion.