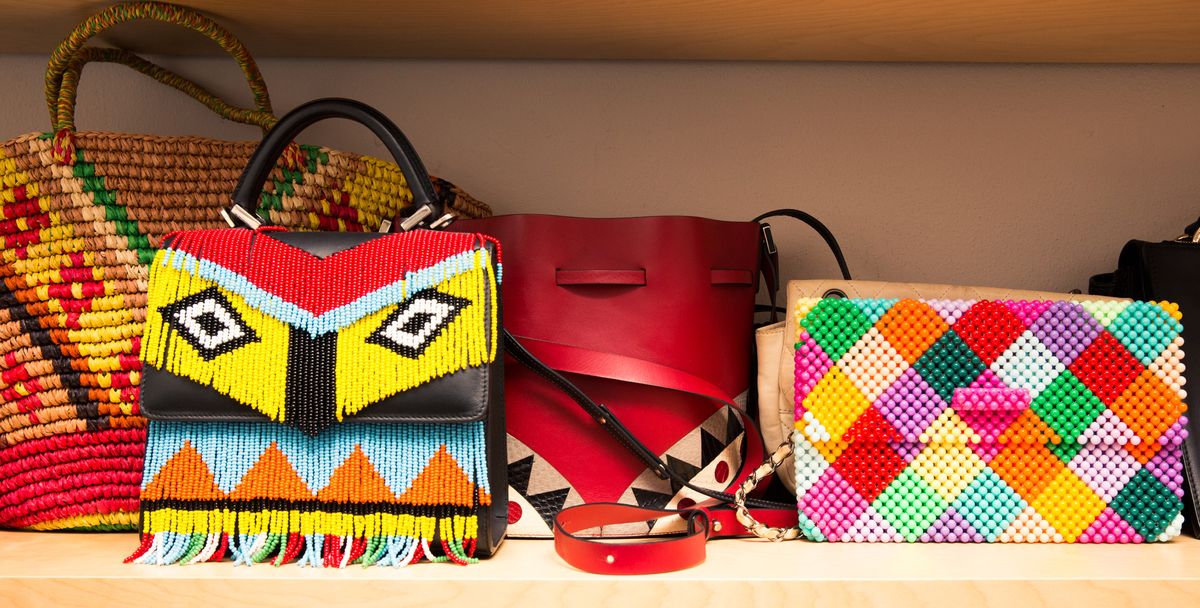 Trends
These are the trends we're backing this season.
Because that back-to-school thing is a moot point when you're not going back to school and just starting another work week in an interminable line of work weeks (it sounds dark, but, guys, is anything more true?), the next best thing to getting that squeaky new and refreshed feeling is by investing in a new handbag. (Just trust me on this one.) If I continue with that school metaphor, think of it as the backpack with which to prepare yourself for the coming season. Lucky for me—and you—the online mall (so to speak) is bursting with options. Here, I narrowed it down to 63 of the very, very best. And I promise, whichever bag(s) you choose to spend your retail therapy budget on, it'll feel really, really good.
---
Baguette-Style Straps
My first-ever "designer" handbag (it was a nylon Le Sportsac x L.A.M.B. bag—it was the early 2000s) had a strap so short that it nestled somewhere between my armpit and my elbow, much like the actual designer bags of the era like Fendi Baguettes and Dior Saddle bags. And just as those styles are becoming major collector's items, there's a whole host of new bags that favor a short shoulder strap over the more practical crossbody. This being 2017, most of these bags come with both options, but I'll take a Carrie Bradshaw style reference over being hands-free any day.
Reimagined Bucket Bags
Credit should go to Mansur Gavriel for even making bucket bags a relevant style again, but this fall, designers have stepped up their proverbial game: Now there's a bucket bag for everyone at every size in every color and finish. Take your pick.
The Everyday Clutch
So, no, most of these bags are not typical clutches—some even have handles!—but they all require the same hand-holding or dexterous underarm tuck that a evening clutch might. These, though, are for daytime. So tiny, your iPhone might stick out the top (all the chicer, IMO) and call for a serious slimming of the items you lug around with you. That said, they'll all look damn cute sitting next to your pizza at Old Rose.
Marigold
Does the fiery yellow that just won't go away feel a little bit too ~too~ for a turtleneck? I get it. But nothing says "I know how to work an accent color" like having a bag in this shade instead. Plus, a marigold bag will bring warmth and (hey) a little bit of fun to what I'm betting is a very, uh, neutral-focused fall wardrobe.
Contrasting Leathers
Another way of playing with color? Getting a bag that takes from multiple color-wheel slices. I'll admit it: The all-brown-and-black handbag wardrobe is my longest-standing style rut. Here's to finally breaking out of it.
Sling Totes
Every woman needs a bag into which she can throw her whole life for absolutely no reason other than carrying it around on the subway all day. This season, the sling tote is it. Welcome to your Mary Poppins bag, friends.