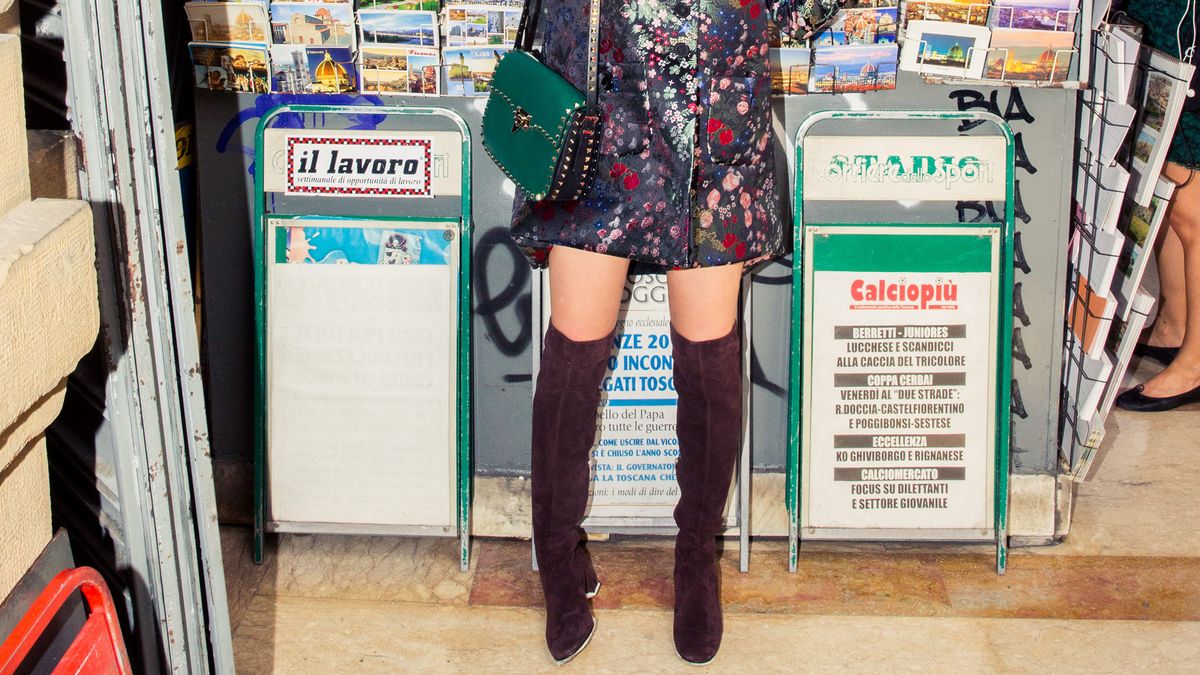 Trends
A few styling tricks will make them the most versatile boots in your wardrobe.
The last time over-the-knee boots were anywhere close to trendy was about 10 years ago. I was in college and had a pair of flat black leather ones. I wore them faithfully for a winter over skinny jeans and as a somewhat obvious accessory to the tight, short dresses I favored for a night out.
Now, like any difficult-to-figure-out fashion trend, over-the-knee-boots are back, baby! But this time, a little bit of nuance is required to keep from looking like myself as a college student, or, as Ariel Levy would put it, like female chauvinist pigs. In other words, there's a way to wear boots that most consistently are the footwear of choice of, well, strippers, and still look like a modern woman. Here's how.
---
Treat them like hosiery
Think of your brand-new skintight boots as you would a pair of tights and layer over them with diaphanous skirts and dresses. If your boots are the type that actually stick to your skin at their tops rather than gap out, there's no need to see the top of them. Think of your footwear and their extra-long uppers as super fancy leather hosiery, and wear your favorite fall dress with them.
Play with proportion
Chances are, despite the fact that you may no longer be a college student, you'll still wear your boots over jeans, especially if they're of a more structured variety than skin-tight. If you do, get creative with proportion. In other words, the more volume on top, the better. Of course, there are myriad ways to do this: oversized sweaters with high-waisted denim, large overcoats, or, if you're willing to forgo pants altogether, structured, triangular dresses.