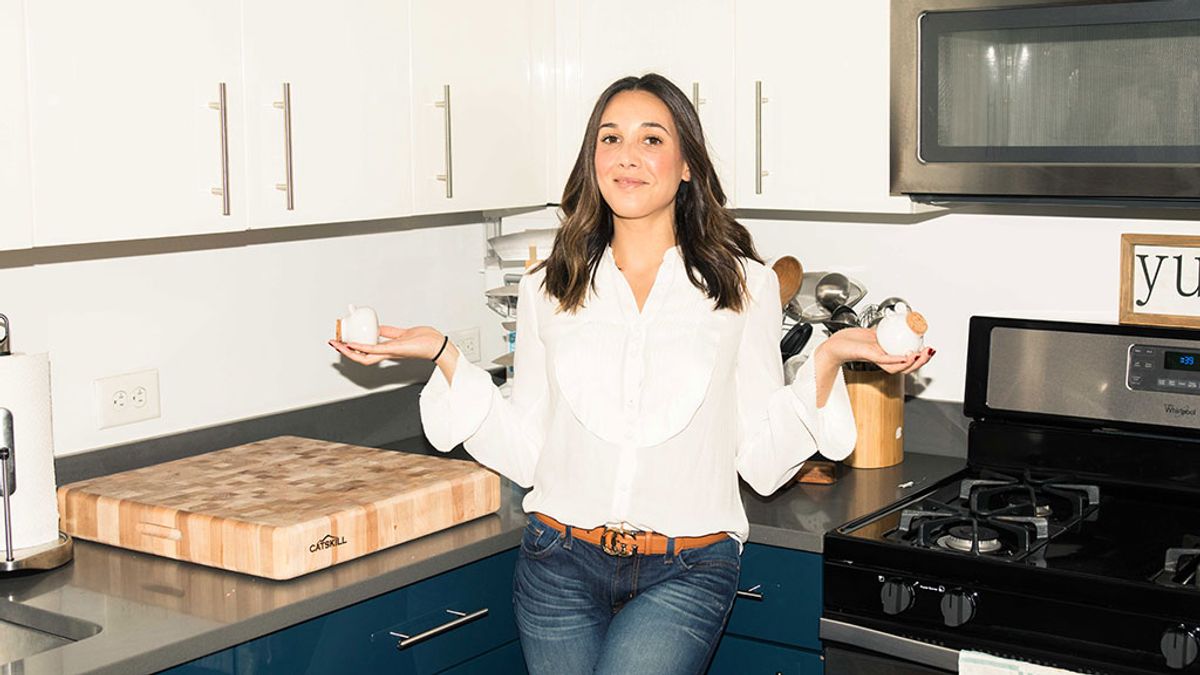 Living
The owner of New York's Pig & Khao admitted she would want pizza to be her last meal and that she puts kimchi on everything.
We're always curious what chefs and restaurant owners eat behind closed doors, which is why we make it a habit to venture straight into the their kitchens, like that of Leah Cohen—the owner of New York's ever-popular Lower East Side restaurant, Pig & Khao. While raiding her fridge and pantry, we learned  Cohen has had a passion for food since she was only 10 years old. "My best friend in elementary school was Korean and we would always go to her house, and her mom would teach me how to make Korean food," she told us of her first foray into cooking. "On another play date, she would come to my house and I would make the food that her mom taught me." 
When it comes to what she always has stocked in her fridge and pantry, Cohen, who is also the head chef at Pig & Khao, has a soft spot for kimchi, Red Bull, and Japanese snacks. Kimchi being her hero item and the key ingredient she uses on those nights when she wants a delicious, yet quick, dinner, especially as she ramped up to open her second restaurant, Piggyback Bar, which opened today along the Hudson River, in Jersey City.
Read on to find out more about this stunning new venue, Cohen's regular worldwide travels to discover new dishes, and where she gets all of her favorite snacks from.
---