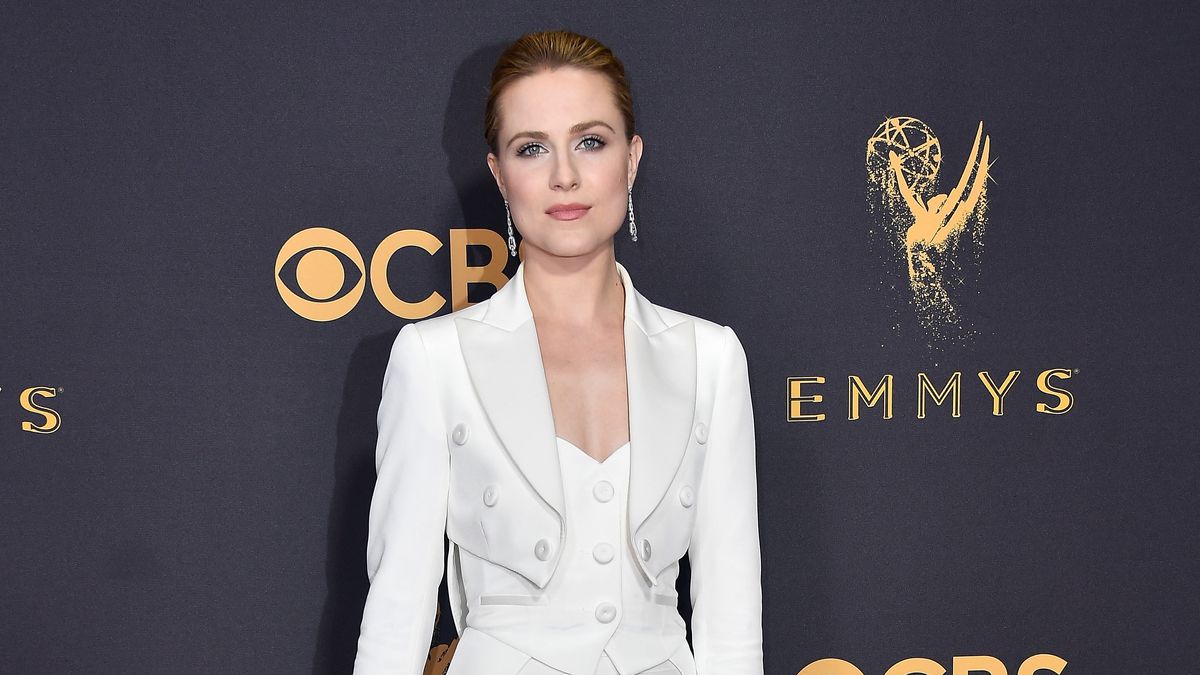 Celebrity
Evan Rachel Wood's Emmys Suit Might Hold a Secret Message
The Moschino set looked so familiar—and now we know why.
Evan Rachel Wood is no stranger to wearing suits on the red carpet. In fact, it happens to be her look of choice, and it's rare we spot her in anything else. So when she showed up to the 2017 Emmys in a white Moschino three-piece? We were impressed…but not all that shocked, to be honest.
It wasn't until we noticed one detail that our jaws dropped: the way Evan's cropped jacket paired with her long, wide-leg pants reminded us of her Westworld costume—aka the blue, button-up skirt set that Dolores Abernathy wears in every episode. Perhaps she wore it as a token of good luck, since the show was tied with SNL for most Emmy nominations? Or is she just *that* excited for season two, which is set to return in 2018 (in which case, same)? Take a closer look at the actress' outfit ahead, then compare it to the one she wears on-screen.
---