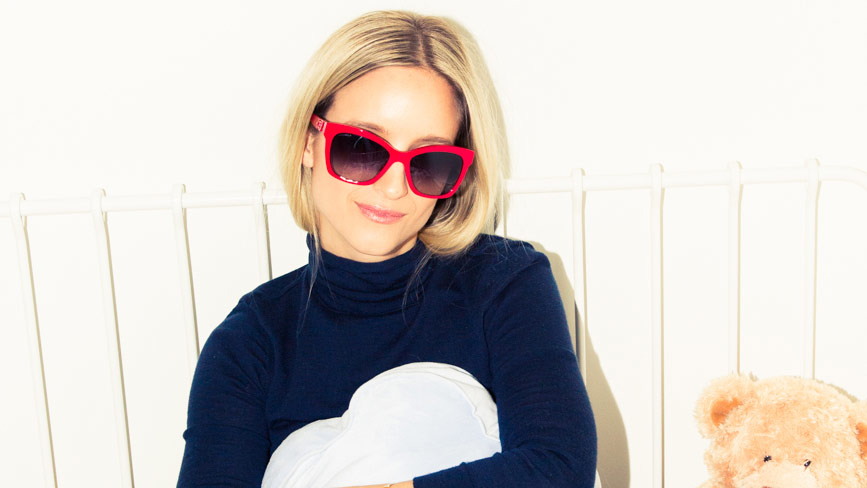 How to Make Last Fall's Wardrobe Work This Year
All you need are these 8 pieces.
Bustle and Coveteur are working together to bring you the best mix of the season's fashion and beauty releases, shopping tips, and service stories in ways that are both inspirational, and attainable. Check The Fall Style Edit channel weekly to see what we're up to.
The bad news? Summer is *unofficially* over, and cooler weather's already starting to roll in. The good news? Fall clothes. Thankfully, a bunch of pieces we loved last year—aka cropped jeans, sock boots, and tons and tons of ruffles—are all still in style, meaning you won't need to empty your bank account doing a major closet overhaul. If you are, however, hoping for a quick upgrade (and want some pretty new things to show off), we've got 8 swaps that will do just that, complementing last year's look and turning it "2017."
---
1. If you were into ruffled sleeves….
Try puffy sleeves. It's the same statement-making concept, but with a Victorian-inspired upgrade.
---
2. If you lived in your mules…
Try slingbacks. This classic shoe style is a tad more feminine than those casual slides, but the big bonus here? They won't slip off!
---
3. If you loved layering turtlenecks…
Try a sheer alternative. Styled under a dress, jumpsuit, or even a sweater, a see-through turtleneck or top is more "nice touch" than "naked."
---
4. If you wore your bomber to death…
Try a polished blazer. While our bombers will still be on rotation, top models have shown us that blazers—especially plaid ones!—are an equally versatile top layer.
---
5. If you stocked up on cropped denim…
Try cropped trousers. Whether they're baggy culottes or a slimmer suit-like style, they'll be worn as often as your trustiest pairs of jeans (pair them with sock boots and a T-shirt)!
---
6. If you were way too into millennial pink…
Try power red. The runways proved this color's back in a big way, and if wearing it head-to-toe feels a bit too flashy, incorporate it into your wardrobe with dresses, shoes, and jackets.
---
7. If your winter coat was a poufy puffer…
Try something fluffy. Just as big, warm, and spotlight-stealing as last year's outerwear, only a little more glam.
---
8. If you were a track pants kind of gal…
Try a full track or sweat suit. Matchy-matchy sets have made their return (and so has the "groutfit," aka gray outfit); plus, when you're not styling the pieces together, you can wear them separately and double your wardrobe.