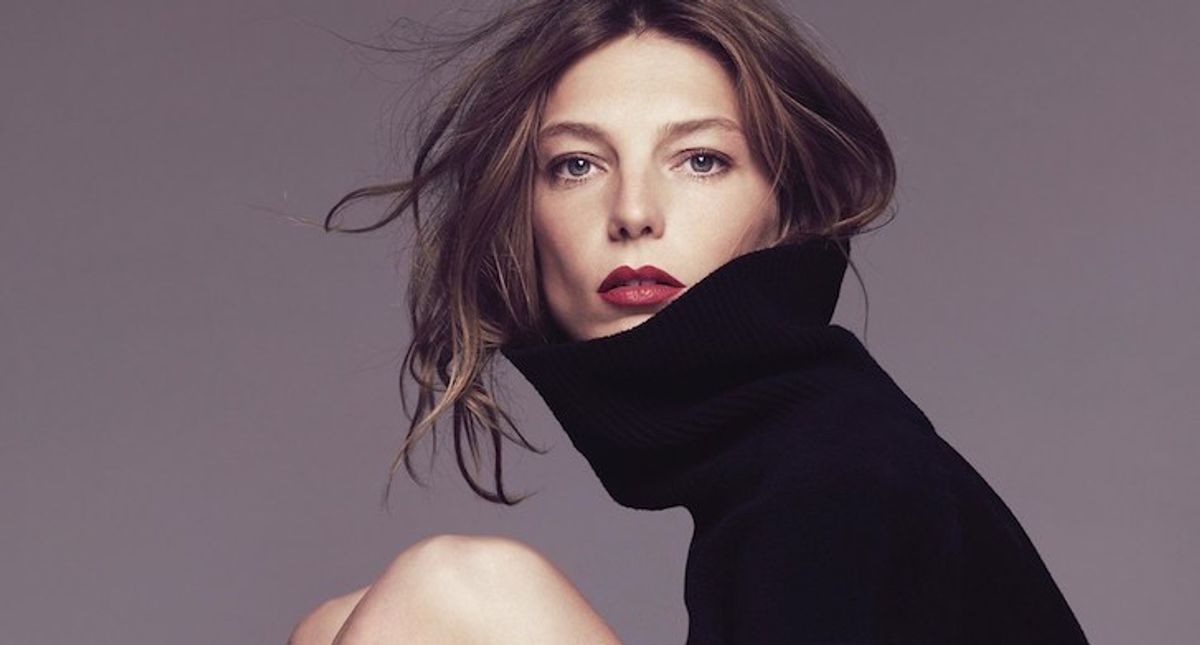 Fashion
Essential in that every #WCW you've ever posted is wearing one and you should, too.
In every hypothetical house fire and if-you-could-only-wear-one-thing-for-the-rest-of-your-life scenario, there are those key pieces we can't imagine going a week—let alone a lifetime—without. That perfect white tee you spent a quarter-century hunting for, that not-too-big, not-too-small button-down that goes with everything you own, and—the latest addition to our roster of holy grails—the black turtleneck.
With proponents ranging from Phoebe Philo to Kim Kardashian to, yeah, Steve Jobs (can't really write about this subject without at least a mention of the man), it may be versatile, but all turtleneck outfits were not created equal. To keep us looking less bobble-head and more Beyoncé-in-Countdown, we turned to a few purveyors of the polo-neck trend. Because under no—even hypothetical—circumstances are we leaving the house looking like the fifth member of the infamous Situation Family Photo. Or prepubescent JB. Or poor, poor JT.
---