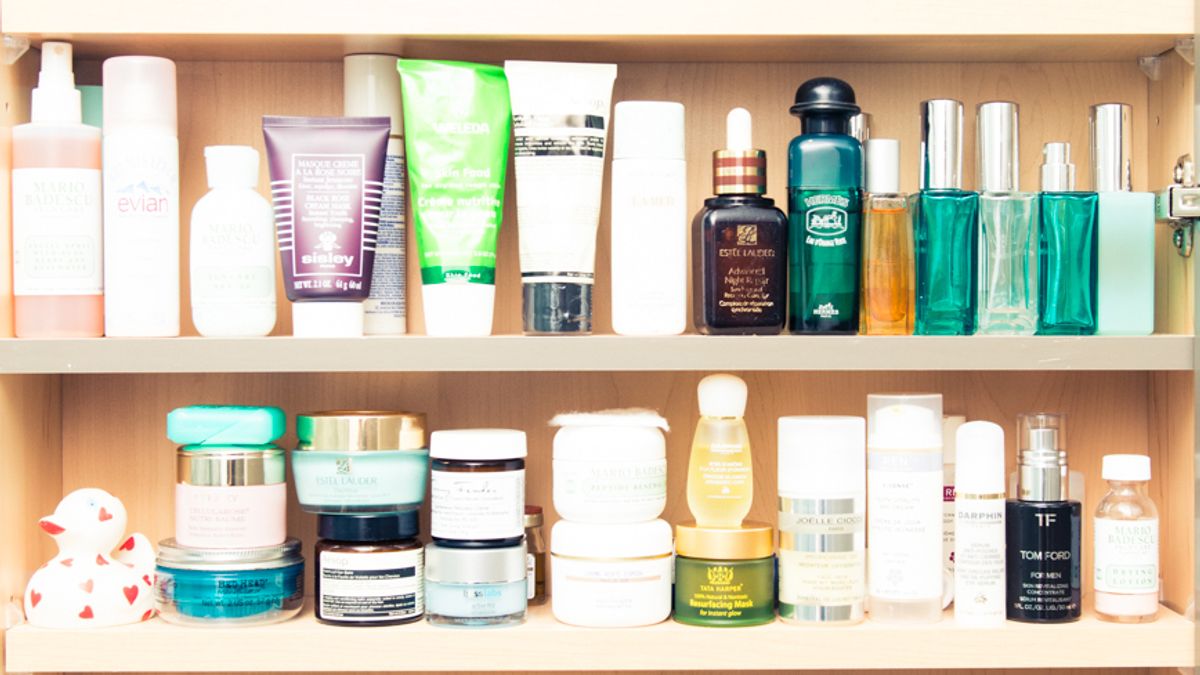 Beauty
We're talking decades here.
Bustle and Coveteur are working together to bring you the best mix of the season's fashion and beauty releases, shopping tips, and service stories in ways that are both inspirational, and attainable. Check The Fall Style Edit channel weekly to see what we're up to.
The one. The beauty product that's been with you since the early aughts of teenage angst and breakouts through to adulthood (and the realization that, no, a fully rimmed lid is probably not work-appropriate). It's the one that's been your reliable fallback even throughout the trial and turbulence of its new, buzz-ingredient-packed competition. You'd think that for us Coveteur editors, the constant parade of beauty products across our desks would have us waver from our most beloved, but these are our longest-standing beauty products.
---
1 / 9
Noah Lehava, Senior Editor: Health and Wellness
Lise Watier Portfolio
, $36
One product that's been my ride-or-die since I started wearing makeup has been Lise Watier's concealer wheel. It has gotten a bit of an upgrade since my inaugural use, but the formula is still the same: creamy, all-season, no-budge coverage, and it's something I'll always put down my credit card for.
Used since:
2001