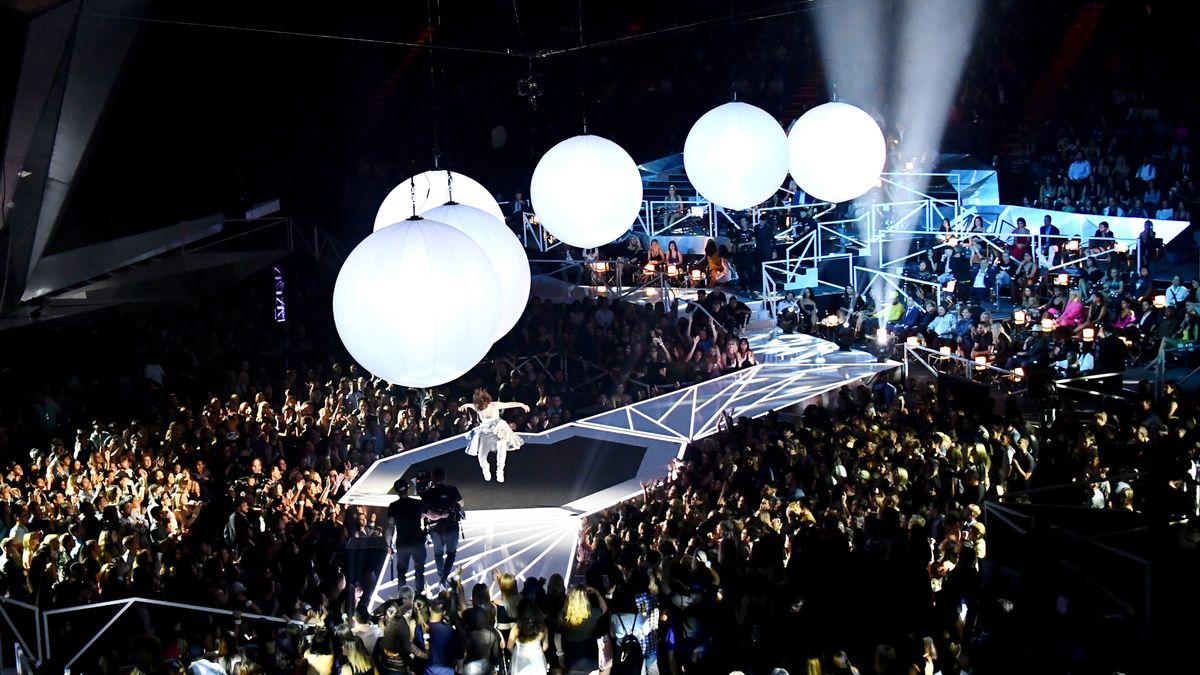 Celebrity
Like Cardi B's reaction to Ed Sheeran.
Our favorite thing about award shows? Well, aside from the winners and, of course, the fashion, we can't get enough of the little blink-and-you'll-miss-them moments. You know the ones: reactions from audience members and performers alike, which later live on for eternity via GIF. At this year's MTV VMAs, there was no shortage of funny faces, crazy dance moves, and costumes, all of which we managed to take out of context and apply to our lives, ahead.
---
When you're trying to keep up with the Game of Thrones convo but you don't watch the show:
Me before payday vs Me after payday:
Five minutes into that double date and you realize it was a mistake:
When you just finished dinner and someone asks if you want dessert:
When your friend tells you a secret, but you already knew and have to act surprised:
Actual footage of me trying to get water out of my ear after swimming:
Me to me: "Ok, just play it cool."
Also me:
Them: "I need some space."
Me:
Me, awkwardly responding to compliments:
Actual footage of me trying to slip into my sneaker instead of untying it:
That look your coworkers give you when you show up to the office in heels:
Friend: "It's nothing fancy, don't be extra."
Me:
That look I give the waiter when they finally bring out my food:
Me, trying to come up with a new way to sign my emails:
When someone asks who ate all the cookies.
Me:
The face you make when someone calls instead of texts:
When you've already said "what?" three times and now you just have to pretend that you heard: