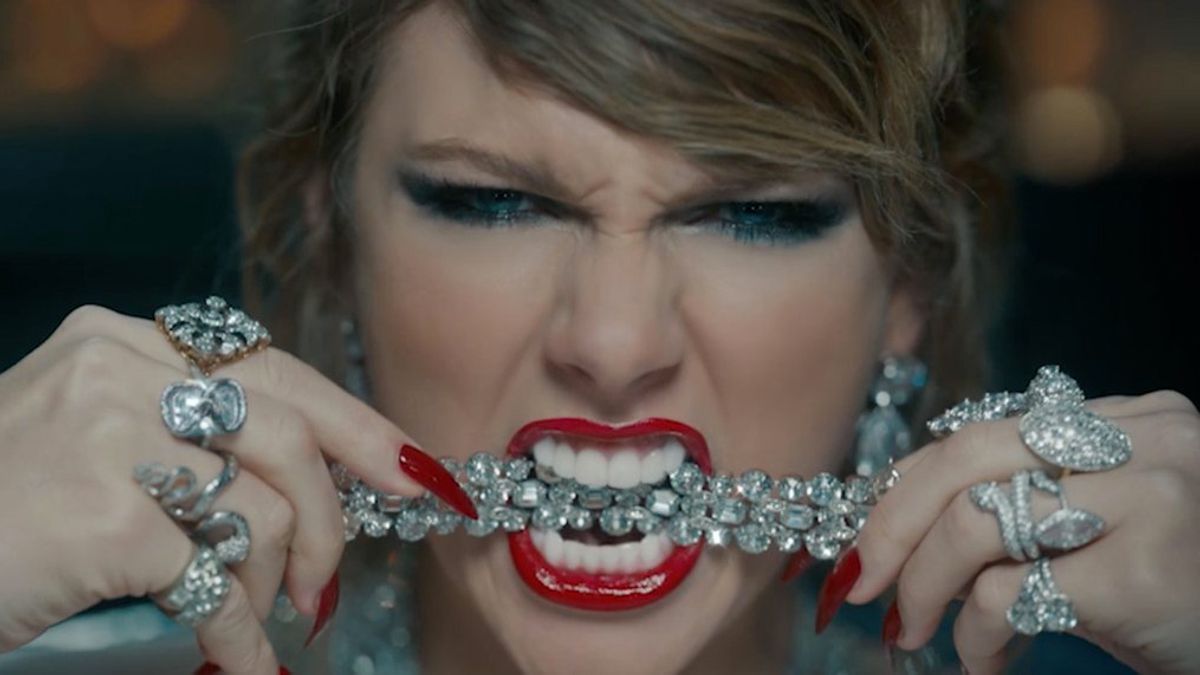 Celebrity
It was a Tom Hiddleston one.
There's no denying that Taylor Swift's first single off Reputation, "Look What You Made Me Do," was met with mixed reviews. While Swifties rejoiced, critics called out possible references to Kanye West and Katy Perry, and the bashing continued as they watched the sneak peek for its music video. Was that Taylor...trying to do...her own version of Beyoncé's Lemonade formation?! 
No, tweeted the video's director, Joseph Kahn, who knew there was something else in store for us. And indeed there was. As those dancers behind Taylor stripped off their jackets, they revealed I <3 TS shirts–a reference to the singer's Fourth of July bash, where Tom Hiddleston wore a similar top.
We have a feeling it was all in good fun, and that really, T.Swift poking fun at herself not her ex (she likely gave him that shirt to wear, after all). In fact, the video showed multiple versions of "Taylor"—including "Teardrops on My Guitar" Taylor, surprised Taylor, and a selfie-loving Taylor—hilariously arguing each other at the end. 
Take a look at the video in full, ahead.
---