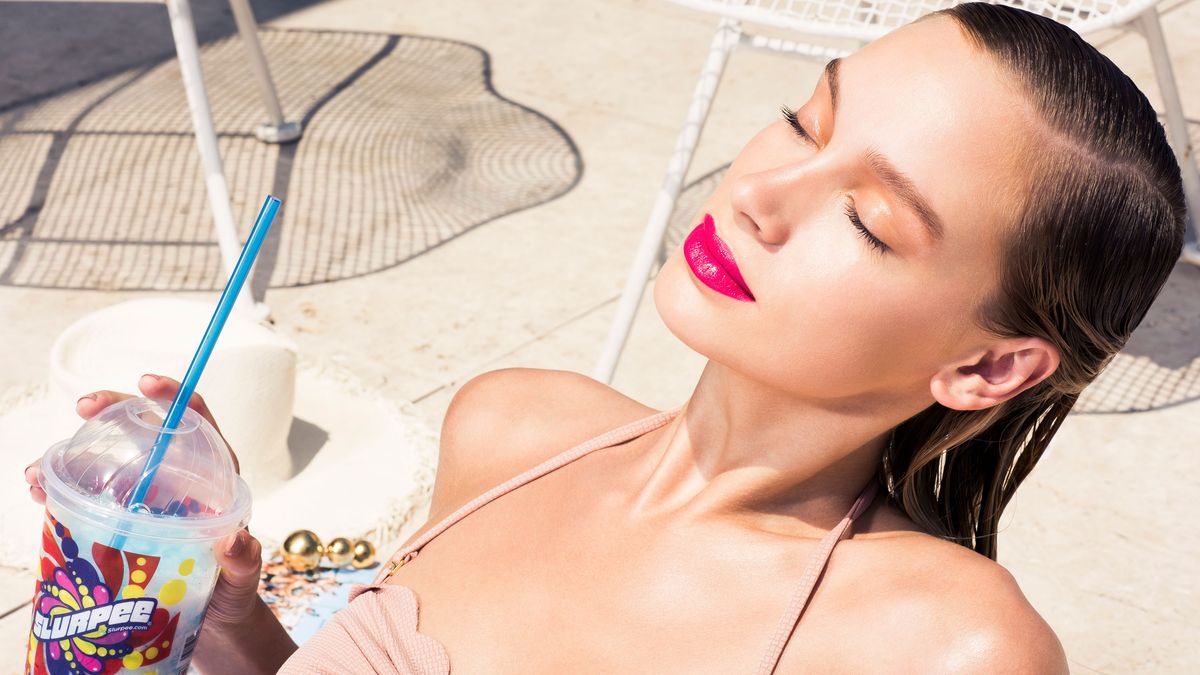 Makeup
We shot it in 3 summery shades to prove it. In collaboration with Bite Beauty.
Meagan Wilson
Model
Brianna Mellon, Makeup: Liset Garza, Hair: Osmane Da Cunha
You already know a splash of bright, pop-y color is the key to low-key summer beauty. But if you're anything like us, you've come across your fair share of lip colors that make pulling that off next to impossible: they splinter on the lips, smear, or completely undermine the whole "low-key" bit by taking approximately 3 hours and a small mental breakdown to apply. Sound familiar?
This is where Bite Beauty's Amuse Bouche Liquified Lipstick comes in. Forget pretty much everything you've come to expect from liquid lip formulas—namely anything that involves a formula that feels uncomfortably dry, impossible to apply, or disappears the moment you start on your first coffee of the morning. To demonstrate, we chose three of our favorite shades from the intensely nourishing, hydrating line, to see how they fared against a few of our favorite summer refreshers.
---