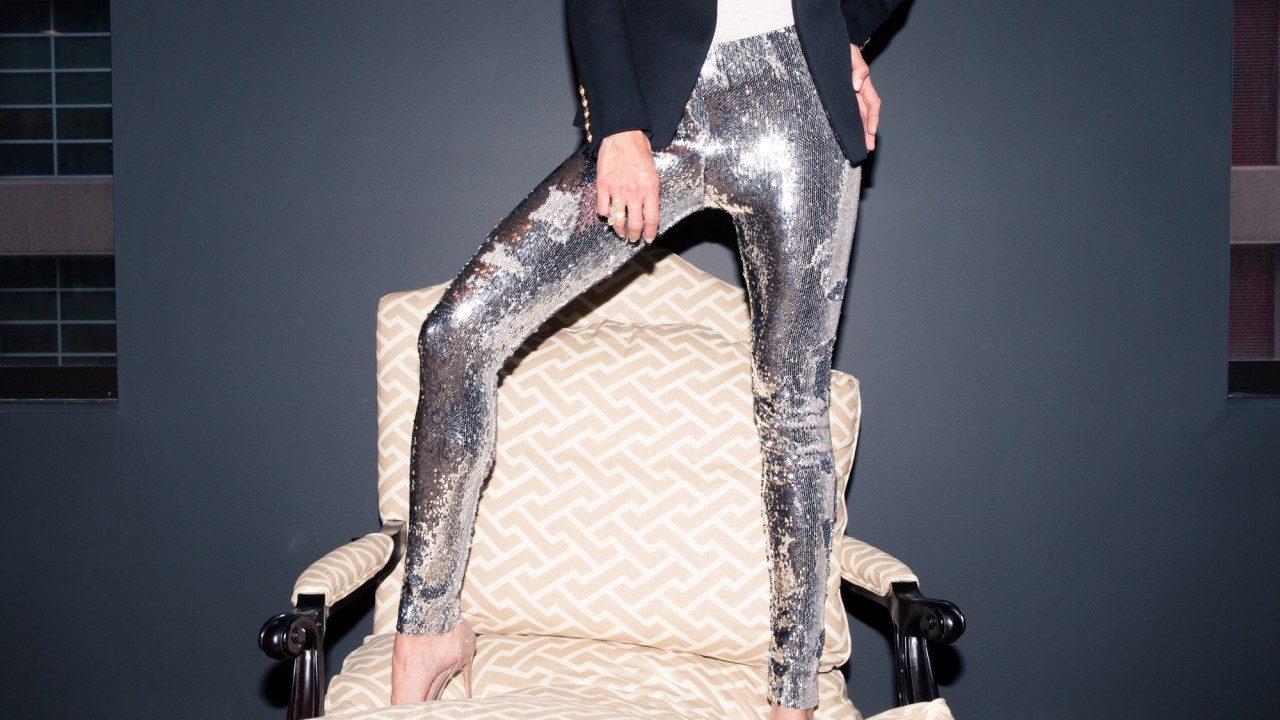 Not Gonna Lie: We Want to Dress like Zenon, Girl of the 21st Century
Before you say "zetus lapetus," hear us out.
FaceTime, touch screens, the rise (and very dangerous fall) of hover boards: The future, quite literally, is now. So what's the holdup on our wardrobe? At this point twentysomething years ago, we half imagined ourselves in space suits and stiff-looking shapes. And while those babies can still be saved for a later date, nothing—nothing!—is stopping us from adopting the color-blocking metallic ways of Zenon, from Zenon: Girl of the 21st Century.
Now, you might be thinking, "Uhh…what? Using a 1999 Disney Channel Original Movie as outfit inspiration?" But hear us out! The girl had style, and gave typical '90s and early-aughts trends a very sparkly twist. In other words, she fell right in line for  what's "in" these days, and we're proving it with GIFs and a few shoppable picks.
Peel your eyes away from a young, innocent Raven-Symoné and focus them on Zenon's pretty pink-and-blue outfit. That vest! Her turtleneck! The addition of a pendant necklace! She's basically the definition of cool, and if that vibrant layered look was balanced out with simple cropped jeans? You'd have yourself a winner.
It's worth reminding you that Zenon's earring is actually some sort of disk, storing important files that the "bad guys" really want. But even so: She's way ahead of the curve with that single statement option! Paired with a pink top and huge '90s-tastic (Baby G?) watch, you've got yourself a great casual date ensemble.
Track pants are both space station attire and a must-have for fashion lovers today. Zenon amped hers up with a tight, bright top, then added decorative patches and pins for a personalized twist.
Zenon apparently knew exactly what to wear to Protozoa's concert: a metallic fuchsia jacket, teal top, and gold choker. But swap out that blazer for Kenzo's shearling-lined coat? It's a ridiculously cute, wear-anywhere fall look.
Technically, this one is from Zenon: The Zequel, but that doesn't make us love it any less. Our favorite 21st-century girl finally replaced her love of *millennial* pink with a fiery red jacket, then finished things off with reflective blue pants. We replaced her bottoms with sequins!